Google Maps Sharing Location
You're Going to Love This New Google Maps Update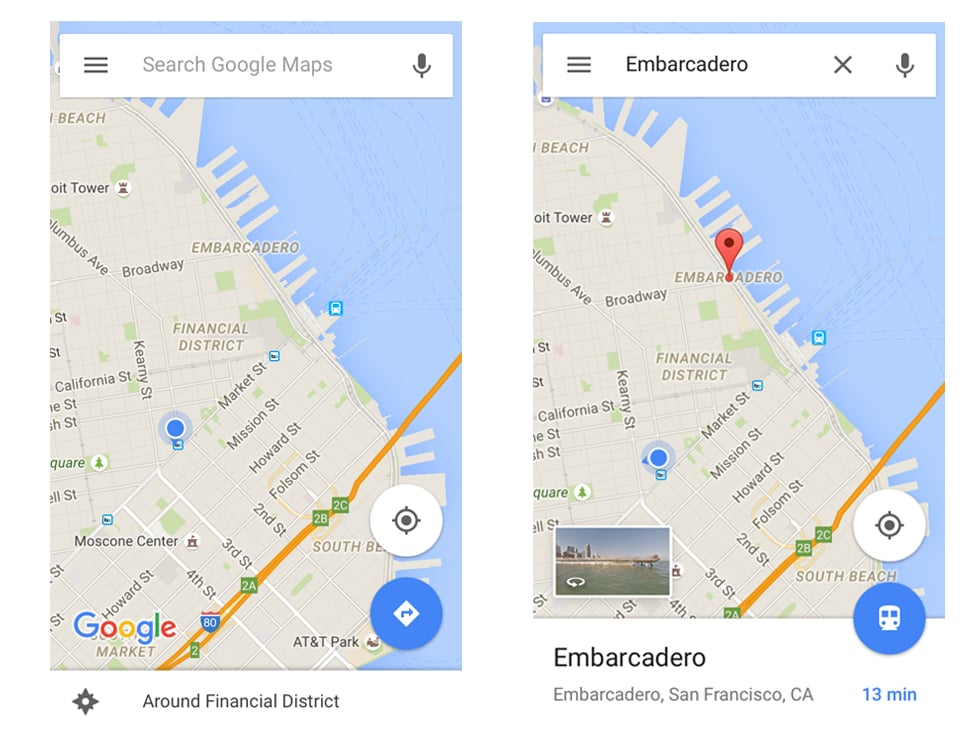 There are several reasons to appreciate Google Maps, and with its newest update, you've got one more to add to that list. In the latest version of Google Maps for iOS, you can see what the place you're going to looks like with a street view thumbnail.
To use this feature, just type in the area where you're going and a little image will appear on the bottom left corner. You can then click on the image and comb through the area with scrolls, just like in regular street view. The update also includes Google's new logo, a less stressful way of adding reviews, and the ability to see the custom maps you've created.
This change comes after Google Maps added a feature in July to share your location across more apps, like Facebook. Though not necessarily the biggest modification, it definitely helps communication across apps. If you ever tried to share your location before, it either included opening up Apple Maps and dropping a pin, taking a screenshot of where you are and sending it to your friend, or copying and pasting a link to share. Now, you can just tap the share button on Google Maps and you'll see the option to post it to Facebook, Messenger, and Pinterest.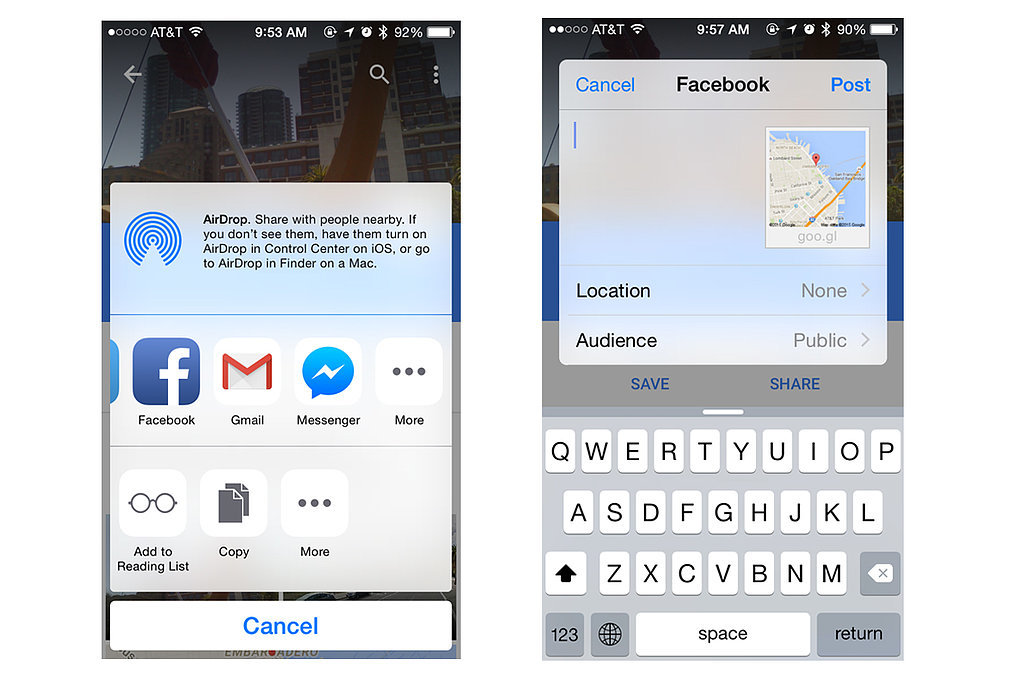 That update also came with features like better transit directions with "real-time arrival" for certain cities and an image gallery for locations. While Apple Maps is certainly trying to woo more users with new transit direction improvements and already had this sharing capability, it might still be no competition for Google.
Image Source: POPSUGAR Photography / Ann-Marie Alcantara