HTC One M8 Phone
The HTC One M8 Is the Smartphone Sequel We've Been Waiting For
Hello, gorgeous. The newest Android phone on the market is the HTC One M8, a sequel to the HTC One, which was a pretty, all-aluminum oddity that stuck out in a sea of unattractive plastic-backed devices.
HTC's new flagship runs on the latest Android (4.4 KitKat) and boasts brushed metal hardware. It's still thin, curved, and probably the best-looking Android phone out there. At $199 with a two-year contract (or $649 without), the HTC One M8 isn't badly priced either.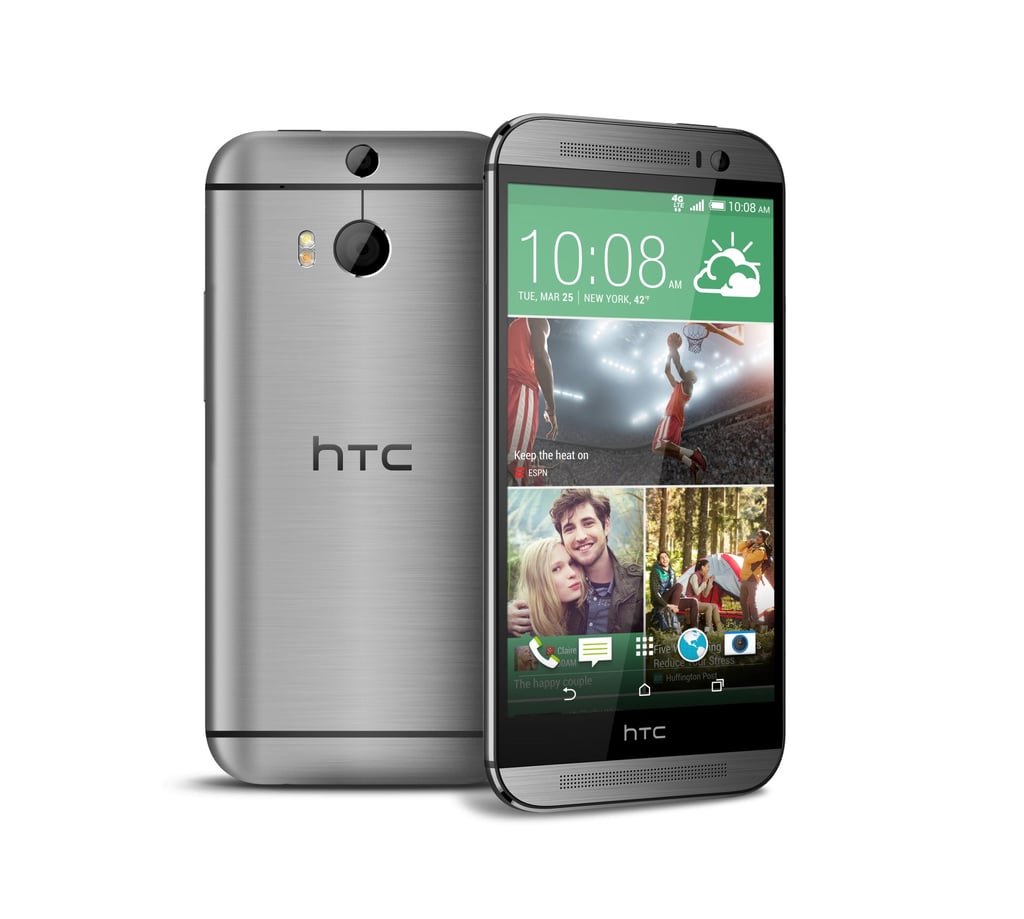 Photography
Mobile photographers will love the phone's camera upgrades, which include dual flash to balance skin tone and manual control over settings like exposure and ISO. Slow motion is now an option for HD videos as well. The feature we're most excited about is "UFocus," which allows photographers to change an image's focus after it's been taken, like a Lytro camera.
Motion Launch
Gesture control is also new to the HTC One M8. Motion Launch is a feature that recognizes hand movements to activate the display and answer calls without having to touch the phone. With Auto Answer, users can simply raise the phone to their ear to pick up an incoming call.
Battery-Saving Case
The new Dot View case (seen below) works in tandem with Motion Launch. It's a superinteresting concept that recognizes the same Motion Launch hand gestures to provide information like weather, calls, current time, emails, and more, without having to power up the screen. The case totally reminds us of Lite-Brite so, naturally, we're a fan.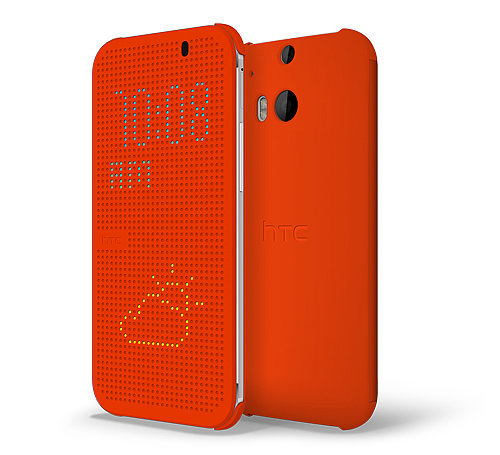 You can buy the HTC One M8 now from AT&T, Sprint, or Verizon in Gunmetal Gray. Two additional colors, Glacial Silver and Amber Gold, are on their way. Verizon has the phone in stores exclusively today.
Specs
Size — 146.36 x 70.6 x 9.35 mm
Weight — 160g
Display — 5.0 inch, Full HD 1080p x 1920p, 441 ppi
CPU Speed — Qualcomm Snapdragon 801, quad-core CPUs
Camera — 5MP front (with 1/3-inch sensor, f/2.0, and a 28mm lens), 4MP rear
Battery — 20 hours of talk time
Thinking of switching over from iOS to get the HTC One M8? Take our mobile OS personality quiz to see if Android is the right fit for you.
Source: HTC