How to Find Your Frequent Locations in iPhone
Your iPhone Tracks Your Frequent Locations, So Alexa, Play "Somebody's Watching Me" by Rockwell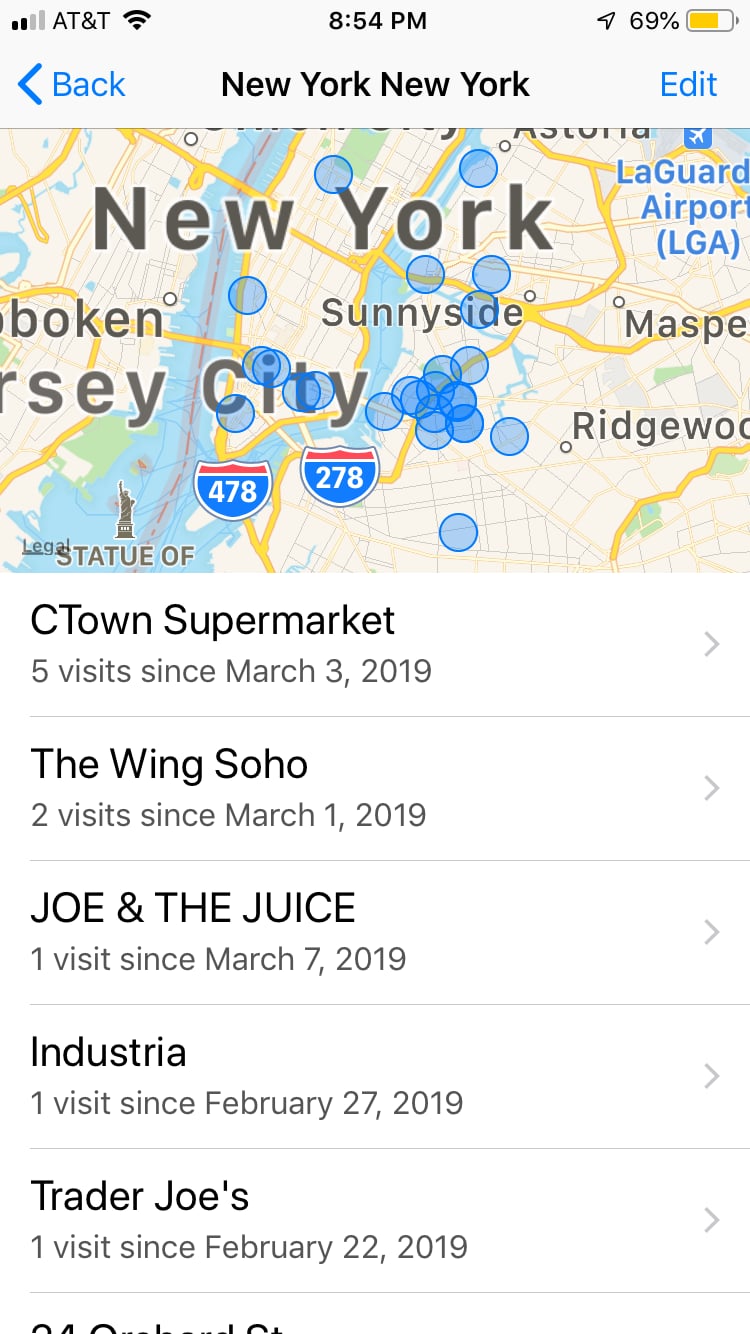 The more I learn about the iPhone, the more I feel that it's capable of doing pretty much anything. It can help you track your sleep, get your life together with the help of its apps, and even acts as a mini portable scanner (I know, how is this even possible?!). This popular smartphone is nothing short of impressive, so you can only imagine my amazement when I only recently found out that it tracks your most frequent locations and logs them.
If you're like me and interested in finding out where you've been lately or where you spend a lot of your time, all you have to do is go into Settings on your iPhone, tap on Privacy, and tap Location Services. From here, scroll down to System Services, and then tap Significant Locations (it may read as "Frequent Locations" if you have an earlier iOS). It will then show you the places you've frequented recently — in my case it was a lot of grocery stores, such as Trader Joe's, a juice cafe, and my coworking space.
Of course, not everyone may want to have their most visited locations tracked on their phone. If you'd rather not know, there's an easy way to opt out of this feature. All you have to do is go to Significant Locations under System Services and make sure the green tab is swiped off to the left.
Image Source: Brittany Natale