LG G Flex Phone
The Curved Smartphone Is Here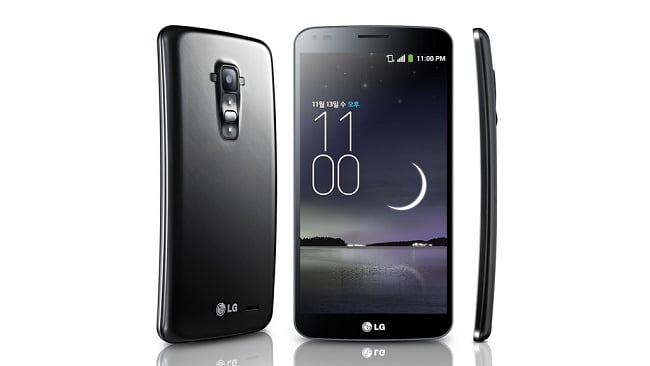 One curved smartphone, coming right up. Starting in just four days, on Jan. 24, AT&T customers can preorder the LG G Flex online or in stores with a two-year agreement. You can also get the phone with AT&T's Next plan, which lets you upgrade your phone more often than you can with a contract.
You may recognize the model as AT&T's first smartphone with a curved screen, meant to enhance video and photo viewing and fit comfortably in the palm of your hand.
Looks aren't its only exciting feature, though. How great is the fact that you can control the volume and power from the back of the phone? Plus, the "knock" feature lets you put the phone to sleep with just two taps on the six-inch screen, and the makers promise a long-lasting battery life.
If you can wait it out past the preorder date, you'll be able to snag the phone in stores on Feb. 7. Aside from AT&T, Sprint will also start carrying the smartphone on Jan. 31 as will T-Mobile at a later, unannounced date.