Monster Go DJ Portable Mixer
Go DJ Puts 1,000 Beats in Your Pocket
Hey Mr. DJ, all that expensive equipment in your booth — the turntables, the laptops, the controllers — can be completely replaced by a portable, truly pocketable little gizmo called the Go DJ ($600).
At CES 2014, we got up close and personal with the gadget by audio company Monster, who announced that the portable studio will soon come in various colors, including gold.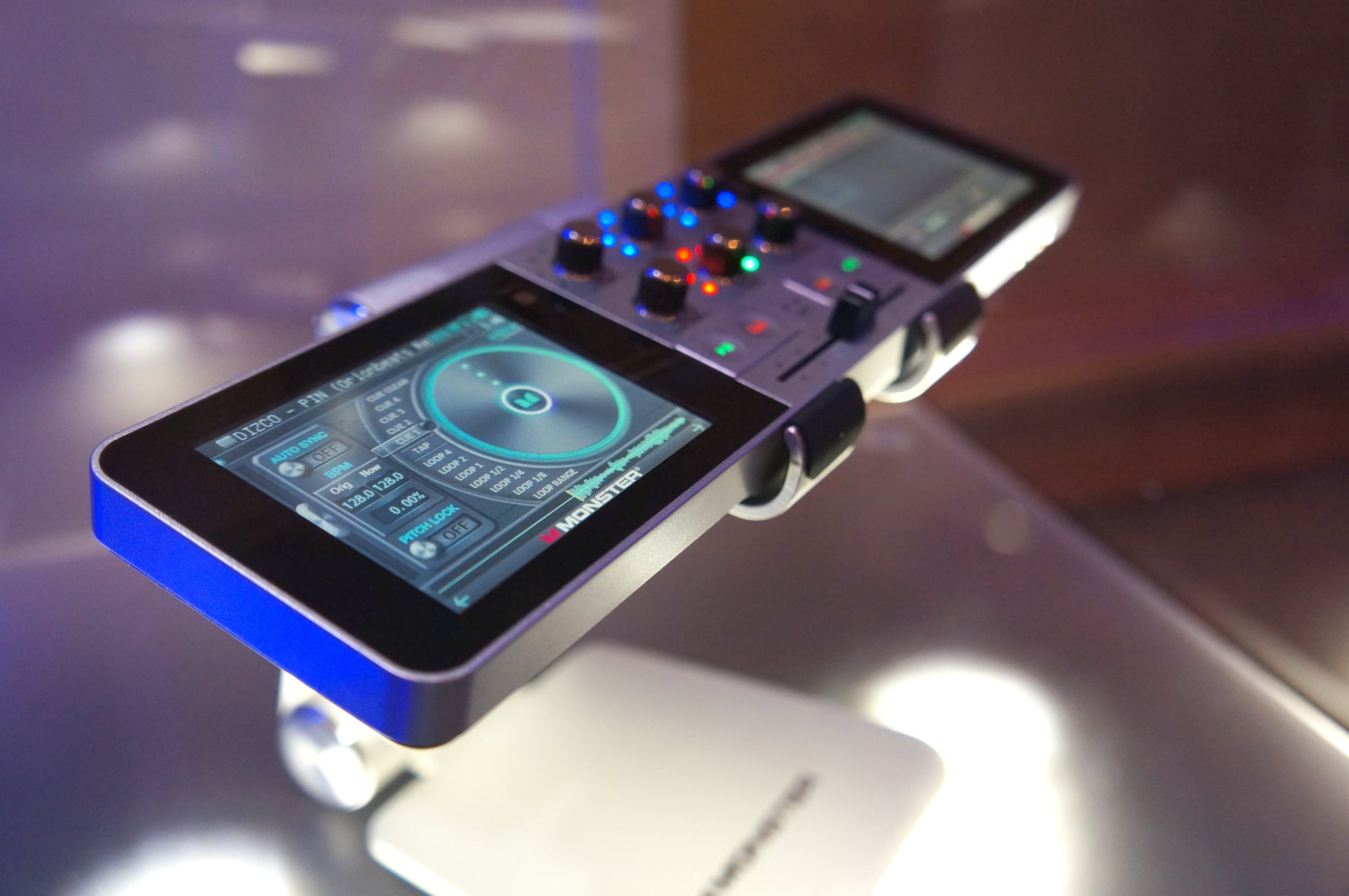 At $600, the mobile sound mixer and studio is certainly an investment, but don't be fooled by its compact profile. The Go DJ is a remarkable DJ-booth-in-your-pocket that has knobs for cue points, volume, and effects, as well as a crossfader. The center console is sandwiched by two LCD screens that display touchscreen, virtual turntables, and hitting pads to create drums, beats, and other samples.
Seven special effects, 24 music samples, and a 16-beat step sequencer are included, which make recording, mixing, and playing music a snap. An auto-sync feature makes matching beats easier than ever.
The Go DJ is an extremely capable replacement for a lot of DJ equipment, but it does take a little bit of experimentation to get used to. Our advice? Read the manual (there's over 100 pages). It's a gadget for the professional consumer, and it won't disappoint. We just can't wait until it's available in gold.