NASA's Images of Change Around the World
NASA's Photo Series Shows Before and After Images of Climate Change
Within hours of Donald Trump's inauguration, several pages on the WhiteHouse.gov website went missing — including one on climate change. It hasn't stopped several Twitter accounts dedicated to the National Parks Service from going rogue and writing tweets on climate change. It also didn't stop NASA from publishing its latest photography series, "Images of Change," which includes before and after photos of climate change.
The photography series isn't solely focused on climate change. It looks at other changes that have affected our world, such as "effects of urbanization" and "natural hazards such as fires and floods." However, several of the locations the series shown are places changing due to climate change.
Here's one before and after look at how much the Arctic Sea Ice has changed, with a photo from September 1984 and another from September 2016.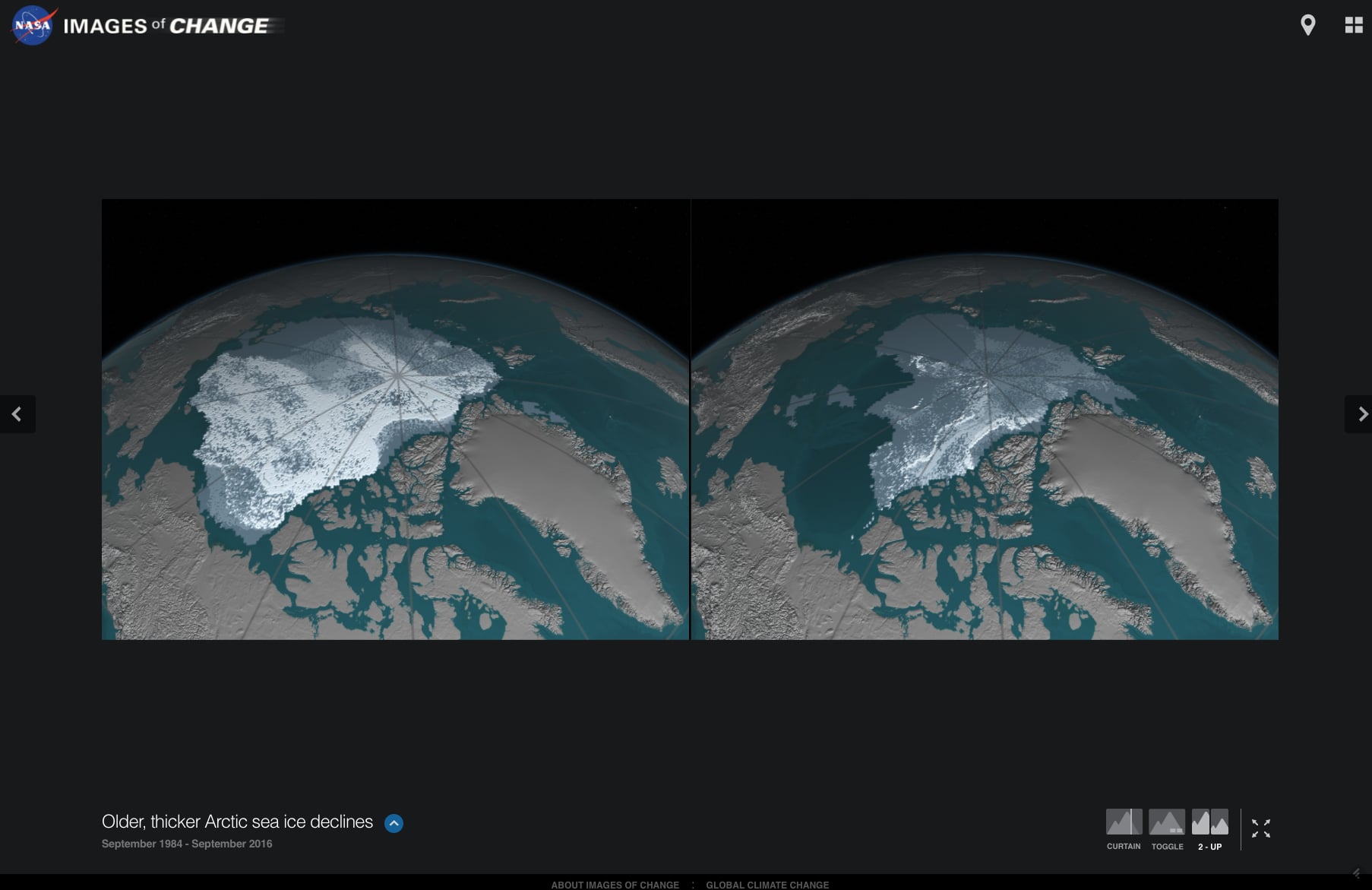 NASA, which on Jan. 18 released a joint report with the National Oceanic and Atmospheric Administration (NOAA) on how 2016 was the "warmest year on record," still has no clear path as to how it will function in the Trump administration. There is also no indication (yet) as to whether or not the organization will have to scrub its website of any mentions of climate change. If this photo series is any indication, however, it's clear that NASA feels pretty strongly about the fact that climate change is real.
2016 was the hottest year on record, continuing a decades-long warming trend, according to @NASAGISS & @NOAA: https://t.co/vsbeRX8tig pic.twitter.com/RGw7dJd03L

— NASA (@NASA) January 18, 2017