Oculus Rift Founder Palmer Luckey
Virtual Reality's Future Is in the Hands of This 21-Year-Old
You might have heard: Facebook is buying Oculus VR for $2 billion. Whether you like it or not, virtual reality will be a big part of the future of technology, and Facebook is making that possible.
About a month before the acquisition news broke, Oculus Rift inventor Palmer Luckey was just a regular 21-year-old founder of gaming's hottest hardware startup. Below, you'll find Palmer's entire talk from the 2014 D.I.C.E. Summit, a gaming conference, where he predicts what's ahead for Oculus and the rest of the virtual reality crowd.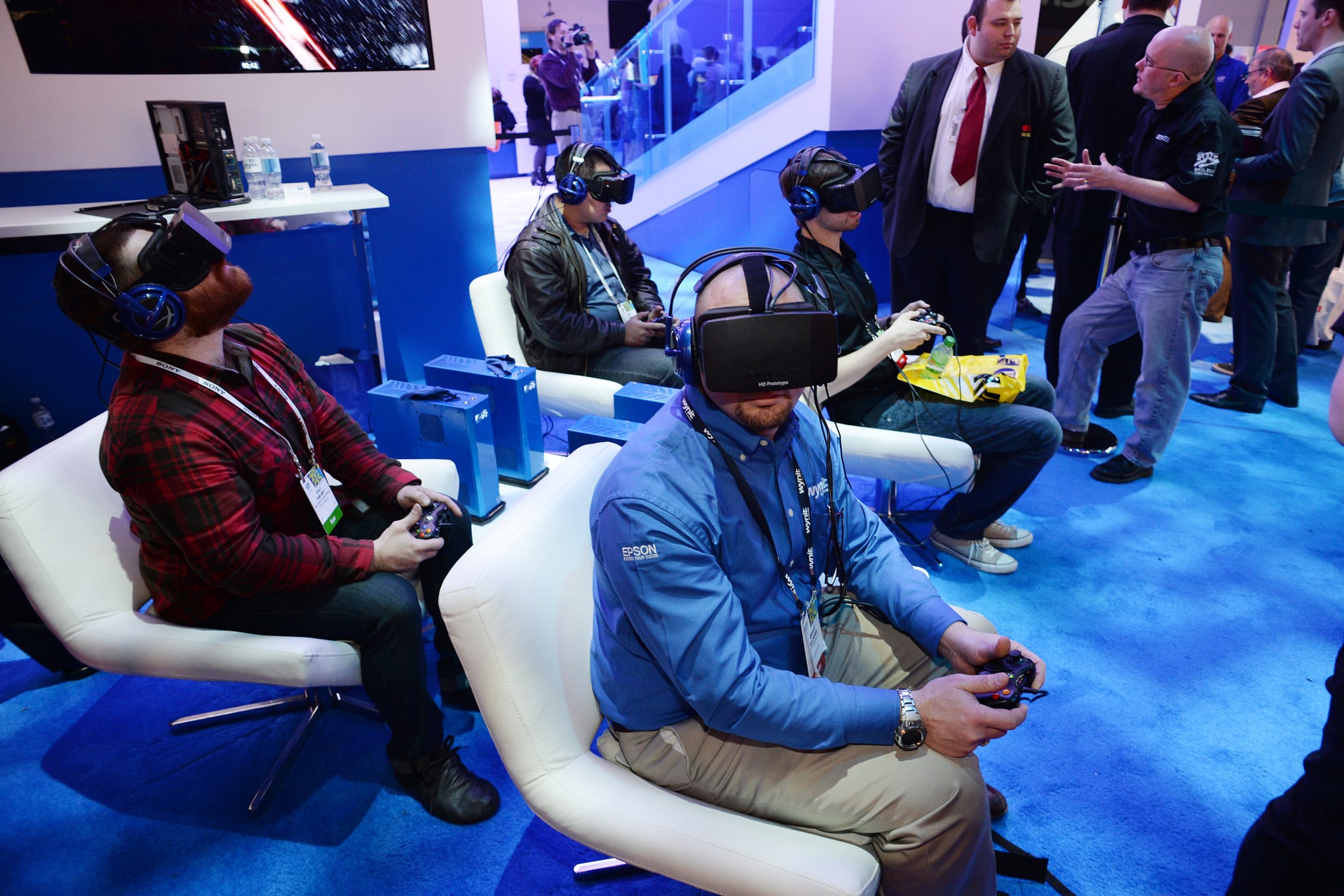 It's hard to believe that Palmer, a college dropout, has done so much in two years. The Oculus Kickstarter campaign that started it all was launched in 2012, and it's clear from this talk that passion is what drives him.
In five years, virtual reality (replacing a real-world environment with a simulated one, in this case via goggles) will "go beyond the resolution of the human eye," he claims. Palmer also predicted the hardware will "move away from bulky goggles to be about the same size and weight of the glasses many of you are already wearing."
In the end, virtual-reality headsets will be affordable, stand-alone, and not defined by their hardware, if all goes according to Palmer's plan. That last bit — that call for great content for the Oculus platform — could be the most revealing of what Facebook could contribute to the world of virtual reality.
"There are obvious communication cases," said Facebook CEO Mark Zuckerberg of Oculus's Rift headset. "People have built models of real places [for the Rift], and it's like teleporting."
Some think that the virtual-reality headset darling sold out (including the Minecraft creator), while others think that the acquisition will fuel mainstream interest in the platform.
Regardless of opinion, wearing the Oculus Rift is — objectively — pretty damn cool, and we can't wait to see how the gaming headset will evolve in the coming years. Watch Palmer Luckey's talk on what lies ahead for virtual reality, and let us know what you think of this budding platform's potential.