Orphan Black Cosima Hair
How Orphan Black's Cosima Got Her Dreads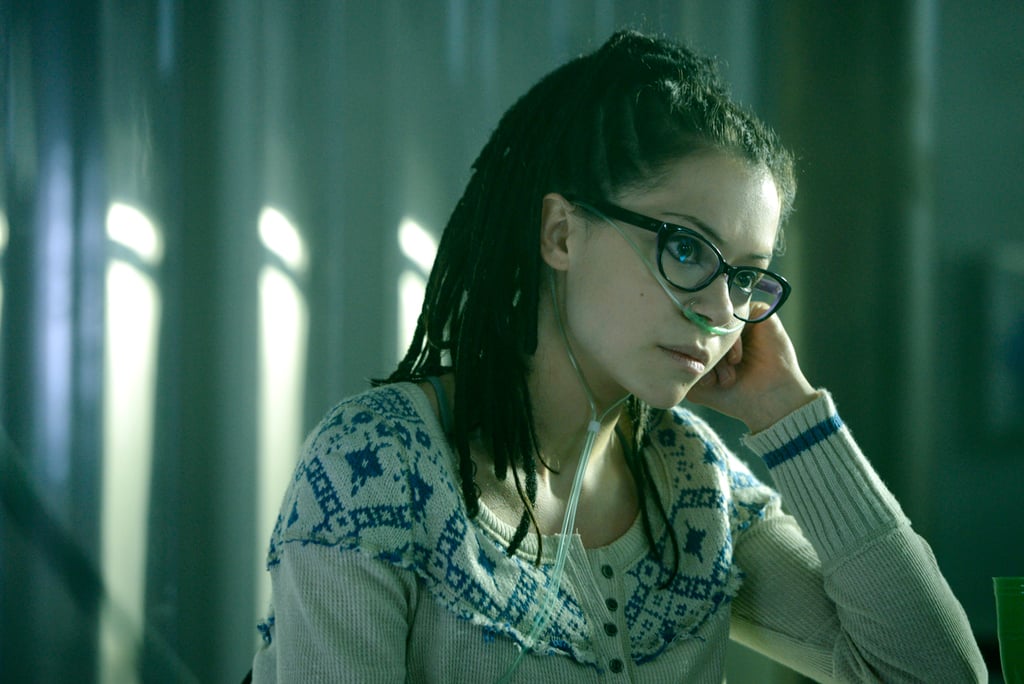 Source: BBC America
Before Orphan Black's emotional Comic-Con panel, we got to chat with the show's cocreators to ask them a question that's been on our minds since season one: how did Cosima get her dreads? Cosima Niehaus is a PhD evolutionary developmental biology candidate from San Francisco (our hometown) so, obvs, she's our fave. Cocreator Graeme Manson has also admitted Cos is his favorite clone, because of "her brain and her dance moves and she's a stoner." Here's an excerpt from our prepanel interview with the showrunners of BBC America's Orphan Black.
This is Graeme Manson. He cocreated and writes the show.
He also got really friendly with our camera during the BBC America press line.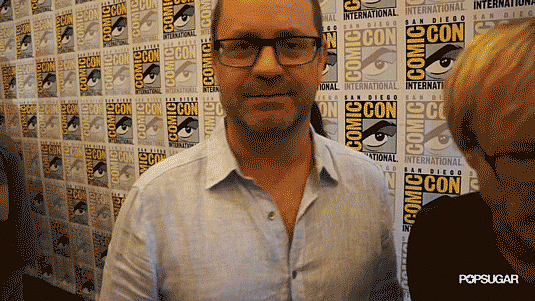 This is John Fawcett. He cocreated and directs the show.
Here he is as every single clone.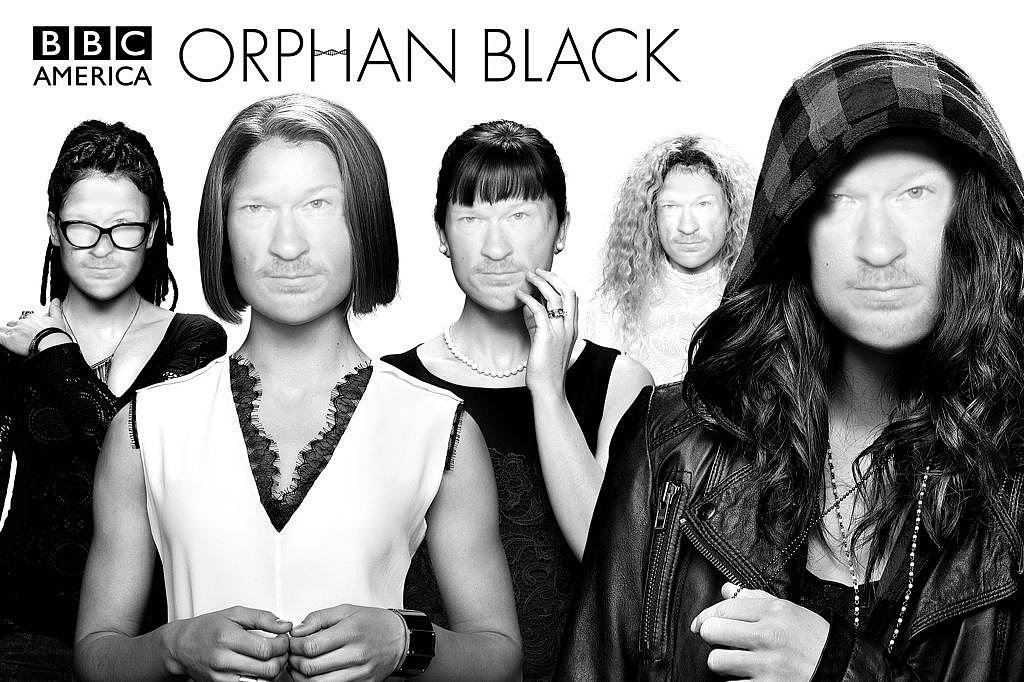 Source: Twitter user JohnFawcett75
This is how they developed Cosima's look.
Graeme: "We were going for a West Coast vibe, and it really came together in the wardrobe. I remember Sandy, our hair guy, suggesting the dreads."
John: "We wanted to define each character. Each clone had a very distinct look. It seemed right for a West Coast, very hippie chick."
Graeme: "And as soon as Tat [Tatiana Maslany] put them on, she was at home in the character, so who's going to argue with it at that point?"
John: "When we were first auditioning Tat, she was reading Cosima early on. She wore glasses as Cosima, and she was the only person that wore glasses as Cosima. We saw the glasses and went, 'OK, Cosima's got to wear glasses.' So that's where the glasses came from."
"And then the tattoos really came from real Cosima, because there's a real Cosima who's our science advisor, and she's got tattoos, so we wanted our Cosima to have tattoos also."
Graeme: "The hand gestures come from her, too. . . She sat down with Cosima early in the first season to talk about cloning, and the science, and what her character Cosima was doing to get a handle on it. And I think she came out of that meeting with a few ticks. "
Dance on, Cosima.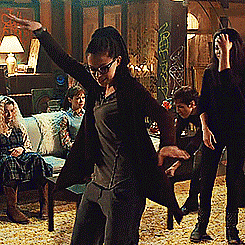 Source: BBC America