Pebble Steel Band Pictures
Pebble Steel: Beautiful — but Is It Fit For a Female Wrist?
Wearable tech is the gadget trend that just won't quit. There are plenty of competitors in the space — and yet, scores of companies are joining in at CES 2014 with their own take on wrist tech.
Pebble, the Kickstarter-backed smartwatch start-up that just hit big-box retailers, isn't worried about its iOS- and Android-enabled handheld device, especially with the recent announcement of Pebble Steel, a heavy metal, premium offering for the wearable-tech set.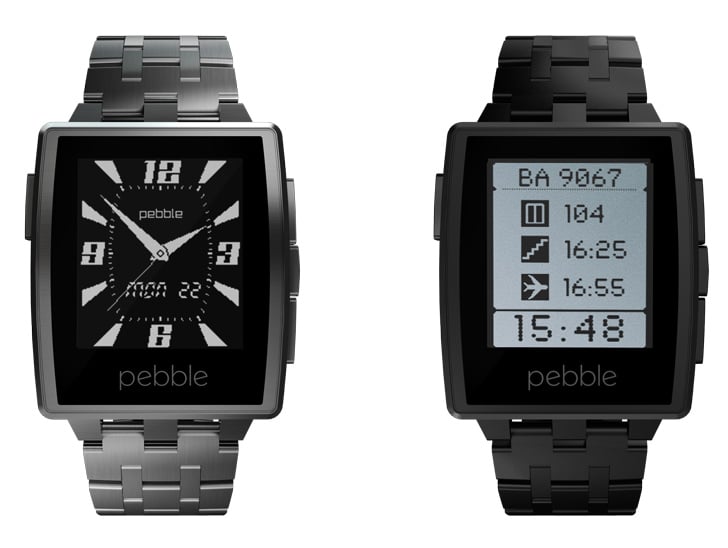 A completely stainless steel band and watch face frame make the Pebble feel more refined. The watches also include a leather version of the strap. The tactile metal side buttons and magnetic connector details add an elegant touch. The watch itself is protected by Corning Gorilla Glass.
Like the original Pebble, the Steel edition has a long battery (five to seven days), a display that's readable in daylight, and waterproof housing. It can run all of the same apps as the original — but it's $100 more. At $250, Pebble Steel is not exactly affordable.
Our concerns, however, are focused more on the Pebble's style, not its specs. While the Steel is certainly an improvement over the colored, plastic hardware of the original, it doesn't seem like it was designed with women in mind. Let us know what you think: is the Pebble Steel too manly for a female wrist? Or is its masculine style right on trend?