Polaroid Socialmatic Camera
Polaroid Socialmatic: Part Camera, Part Printer, All Cool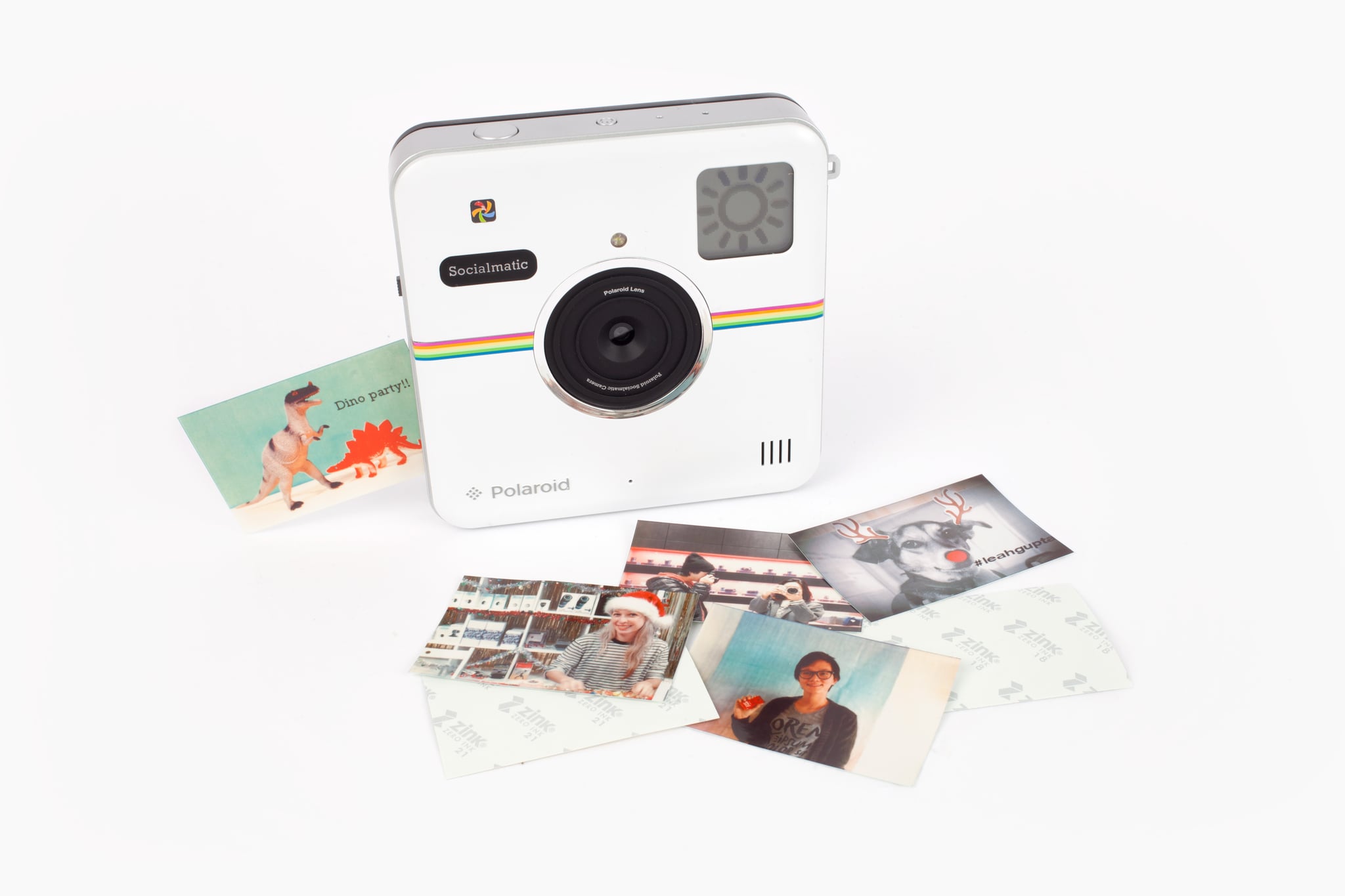 You've been waiting for it for a long time, and now it's finally here. Polaroid announced that it will be releasing its newest camera — Socialmatic, which shares and prints your photos faster than you can say "selfie" "cheese."
In collaboration with the design company Socialmatic, Polaroid designed the camera so you can share pictures to social networks right away with built-in WiFi and Bluetooth abilities. And like the classic version we know and love, you can print pictures on the spot, except this time you get a 2- by 3-inch sticker-backed photo, and (sadly) there's no need for shaking.
More details of the Android-based camera? It comes with two cameras (a 14-megapixel front-facing camera and a two- megapixel rear-facing camera); a QR code prints on the corner of the photos so other Socialmatic users can scan and reprint; you get 4GB of internal storage and a micro SD slot; and you can edit or add icons and clip art to all the photos your heart desires.
Oh, and the price. It'll cost you $299 at Photojojo, bringing the nostalgia factor to a pretty high price point for people with smartphones. But, man, is it cool.