Samsung Galaxy S5 Price
Preorder the Fitness-First Galaxy S5 and Gear Fit Tomorrow!
Samsung announced its heart-rate-monitoring, fingerprint-scanning Galaxy S5 smartphone last month, alongside the Gear Fit activity tracking band and Galaxy Gear 2 and Gear 2 Neo smartwatches.
AT&T is the first US carrier to announce pricing and availability for the new Galaxy gadgets. You can head to ATT.com or AT&T stores tomorrow to preorder the devices, which will ship in early April. Stay tuned for more details from MetroPCS and T-Mobile!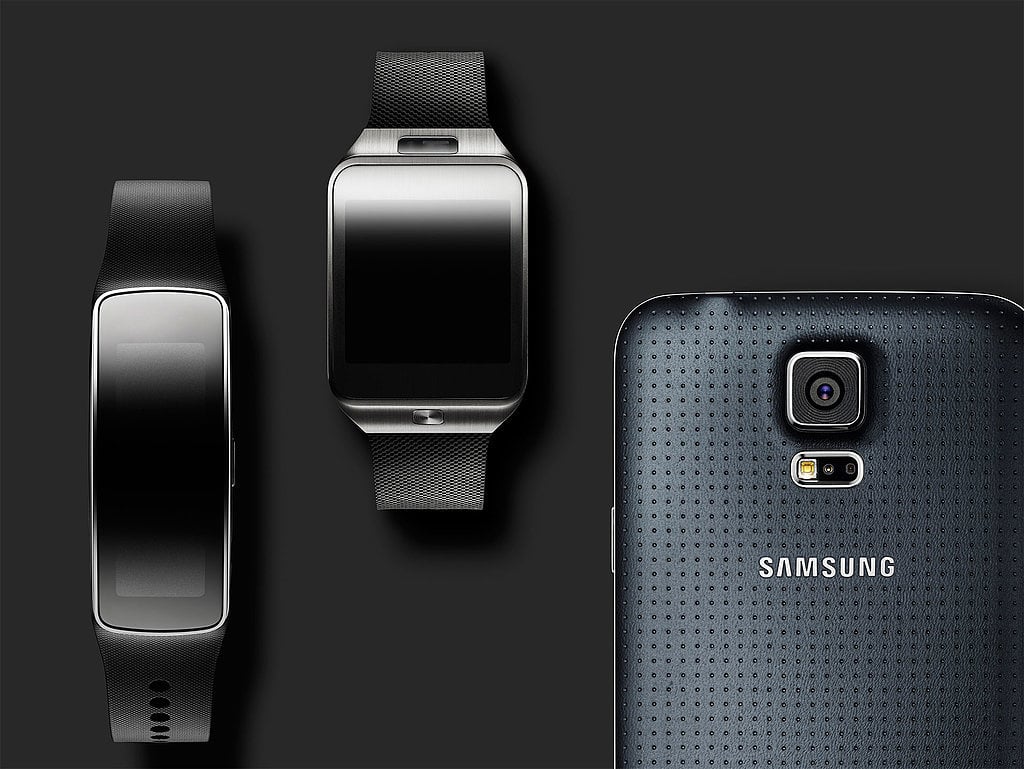 Source: Samsung Mobile Press
Fitness fanatics perked up during the announcement of Samsung's new health tech. Sleep trackers and pedometers are now built into the entire Galaxy line. The S5 phone has a heart rate sensor below its rear-facing camera. Coaching software on the Gear Fit wristband tells its wearers when they need to speed up or slow down during workouts. The Gear 2 smartwatch is essentially the Gear Fit, with a larger display and an additional 2MP camera with video recording. And the Gear 2 Neo has the same form factor as the Gear 2 without the camera.
AT&T Pricing
Samsung Galaxy S5 — $200 with two-year contract, $25 per month ($450 total) with AT&T Next 18 (an upgrade plan that gets you a new phone every 18 months), or $35 per month ($420 total) for Next 12 (a new phone every year).
Gear 2 — $300 ($250 with purchase of Galaxy S5).
Gear 2 Neo — $200 ($150 with purchase of Galaxy S5).
Gear Fit — $200.
Before you preorder Samsung's latest, watch the official hands-on below, and make your choice between it and the superchic Android-based Moto 360 smartwatch, or hold off for the long-rumored Apple iWatch.