Samsung Galaxy Tab 4 Nook
The New Nook Looks a Lot Like a Samsung Galaxy Tab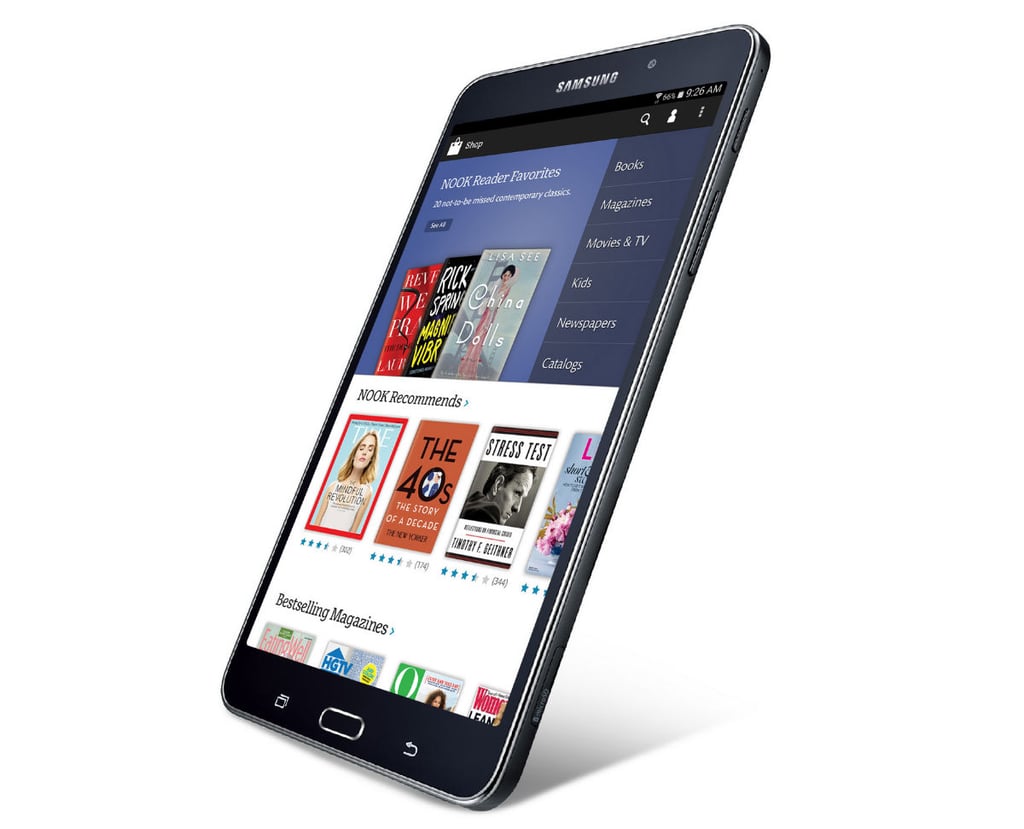 If you felt a hole in your heart when Barnes & Noble announced it would quit making the Nook itself, there's good news today. The company has teamed up with Samsung to release a brand-new version, called the Samsung Galaxy Tab 4 Nook.
Just as you'd expect, the tablet runs on Samsung hardware and customized Nook software. You'll notice that it's almost exactly like the Samsung Galaxy Tab 4 7.0 with a seven-inch, 1,280 x 800 pixel touchscreen; 1.2 GHz quad-core processor; rear and front cameras; and Android 4.4 (Kit Kat) platform. It only runs on WiFi and comes with eight gigabytes of internal memory and an extra microSD slot.
But a major part of its appeal is that it features a home screen widget that lets you access all the content in your Nook library, plus other apps that make for easy Nook store purchases. Book-lovers, rejoice!
You can buy it now for $179.