How to Get Halloween Hats in Among Us
Here's How to Get Halloween Hats in Among Us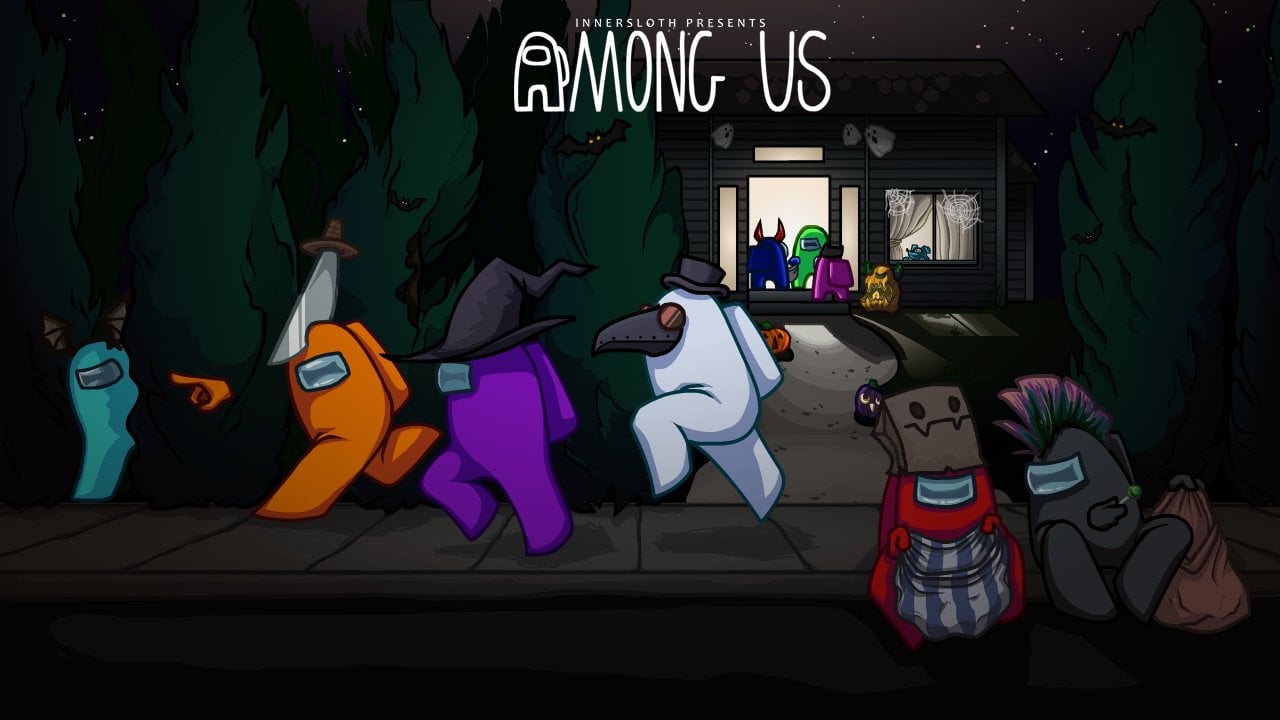 For anyone not familiar with the game Among Us, it's likely to become your new video game obsession with its easy-to-learn mission, seemingly low stakes, and nerve-wrecking patterns. Its premise is spooky enough, with crew mates on board a spaceship trying to do tasks to survive while an Imposter moves around sneakily, killing off crew members until they are found out. It's basically an interactive horror movie on your phone.
Like many games, Among Us incorporates seasonal designs, like little ghost stickers within the play and easy-to-access customizable designs for avatars. For anyone interested in decking out their player for Halloween with cat ears, a creepy pumpkin, or a witch's hat, there's a specific way to get those.
Once you've logged into a game, move over to the laptop stand in the waiting area of the spaceship before the game begins. The action will prompt players to customize their avatar before the game fills up, and choices include coloring, hat, and pets. The Halloween additions are free, so simply click on "Hats," then exit out of the menu once you've found the perfect one. As it stands, there are about 12 hats players can choose from that range in spookiness and fun costume-inspired looks. From a Friday the 13th Jason Voorhees mask to a pirate hat to a fake knife headband piece, there are options for every Halloween fan.
If the themed hats aren't visible, it may be because you're using an older version of the game, so make sure it's updated. Older versions can also trick the system by setting their phone's date and clock to anytime on Oct. 31. If you're using a PC to play and struggling to see the new changes, that may be the best route. The hats can be saved to game data for future use, a past October, or Halloween year-round.
Enjoy the horror-themed accessories while you play against the clock and avoid a killer. Doesn't get more Halloween than that!
Happy Halloween from us at Innersloth!
Hope everyone has a fun and safe Halloween! Don't forget to check out the new free Halloween Hats! Log in before October ends to get them for free! (If you reset you game data after this month, you might lose the hats)#AmongUsGame pic.twitter.com/OlcYNrQ23o

— Innersloth (@InnerslothDevs) October 31, 2019