iPhone's "Spying" Hack Is Actually an Accessibility Feature
iPhone's Live Listen Feature Allows You to Hear Conversations From Across the Room
If you've ever wanted to be a fly on the wall, TikTok has just the iPhone hack for you. TikTok user @elizabeth_henstridge shared an iPhone feature that uses the built-in microphone to pick up surrounding noise, allowing you to listen through your headphones from up to 15 meters away. As long as you have a pair of AirPods or Beats headphones, you can listen in on conversations even when you're not in the room. The feature is called Live Listen, and you can access it through the iPhone Control Center. However, it wasn't actually intended for "spying" at all — Live Listen was added to iPhones as an accessibility feature.
Apple implemented Live Listen to help users have conversations in noisy atmospheres, or from across the room. This accessibility feature makes it easier for partially deaf folks to engage in conversations and listen to what's happening around them. Live Listen was originally intended to be used in conjunction with iPhone hearing aids, however the company expanded this to include AirPods and Beats.
To use the Live Listen feature, you first have to make sure that your AirPods or Beats are connected to your phone. Once your headphones are connected, open the iPhone Control Center and click on the ear icon to open the hearing menu.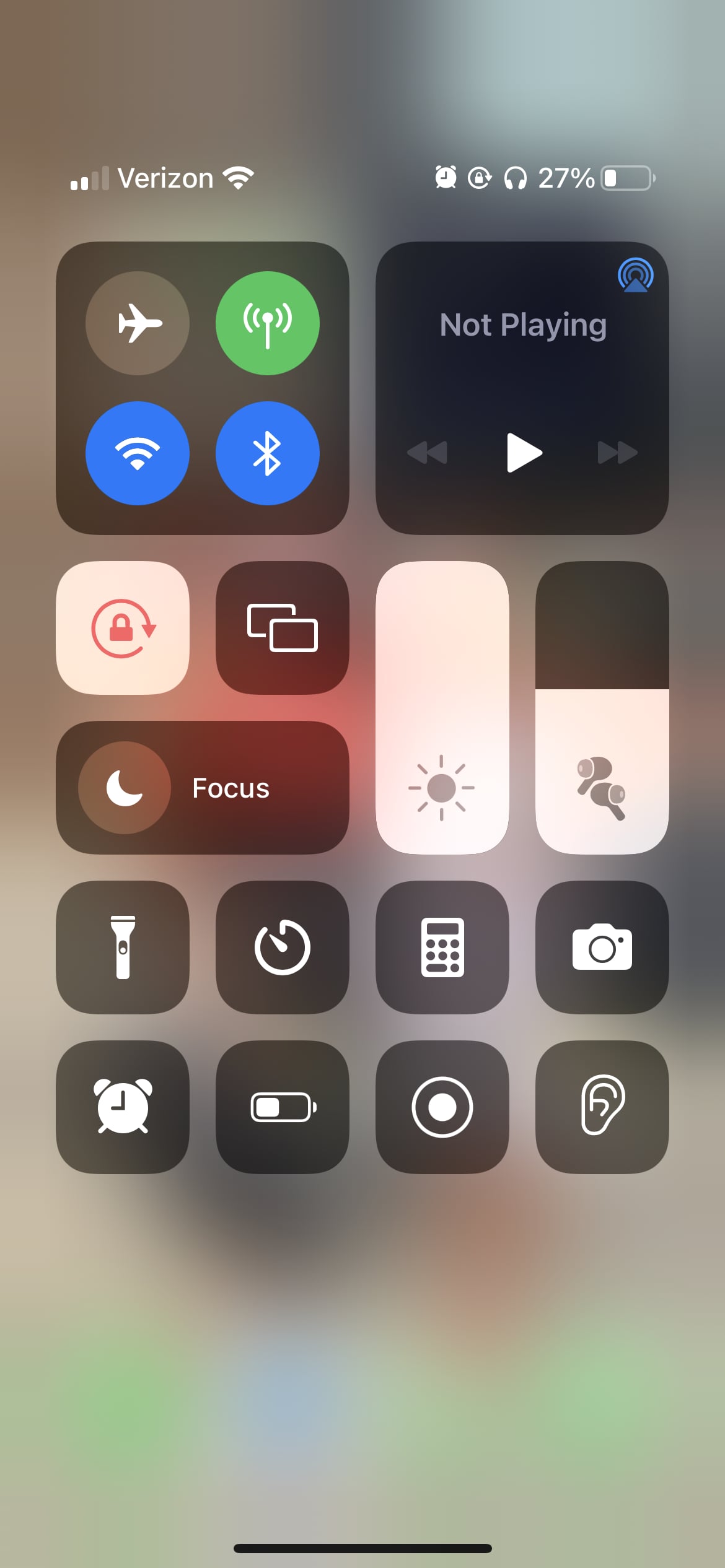 Image Source: POPSUGAR Photography / Betsy Hart
Once you are in the hearing menu, you can turn on Live Listen either by selecting it in the menu or by clicking the microphone icon on the bottom left of the screen.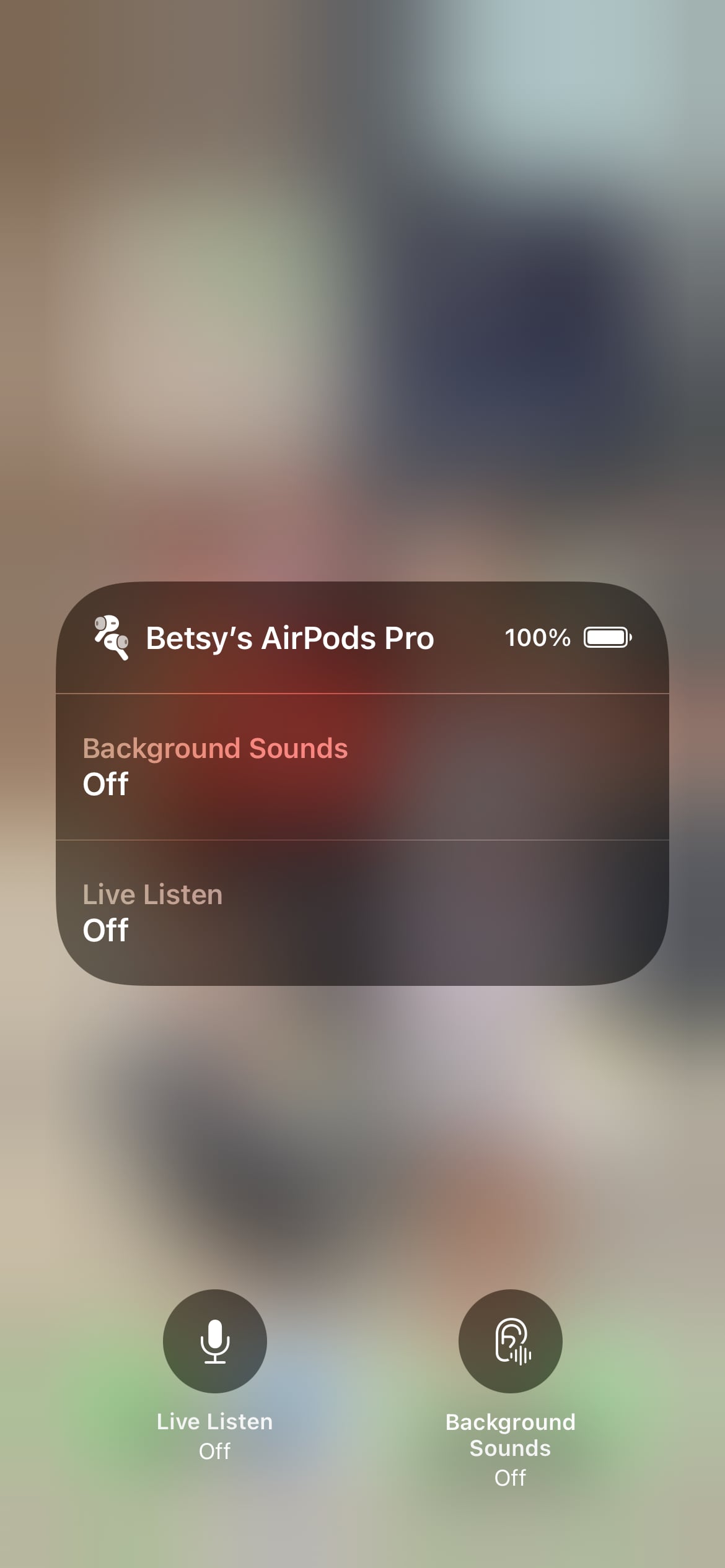 Image Source: POPSUGAR Photography / Betsy Hart
You can now listen to the surrounding sounds through your headphones! You can turn Live Listen off again by following the same process.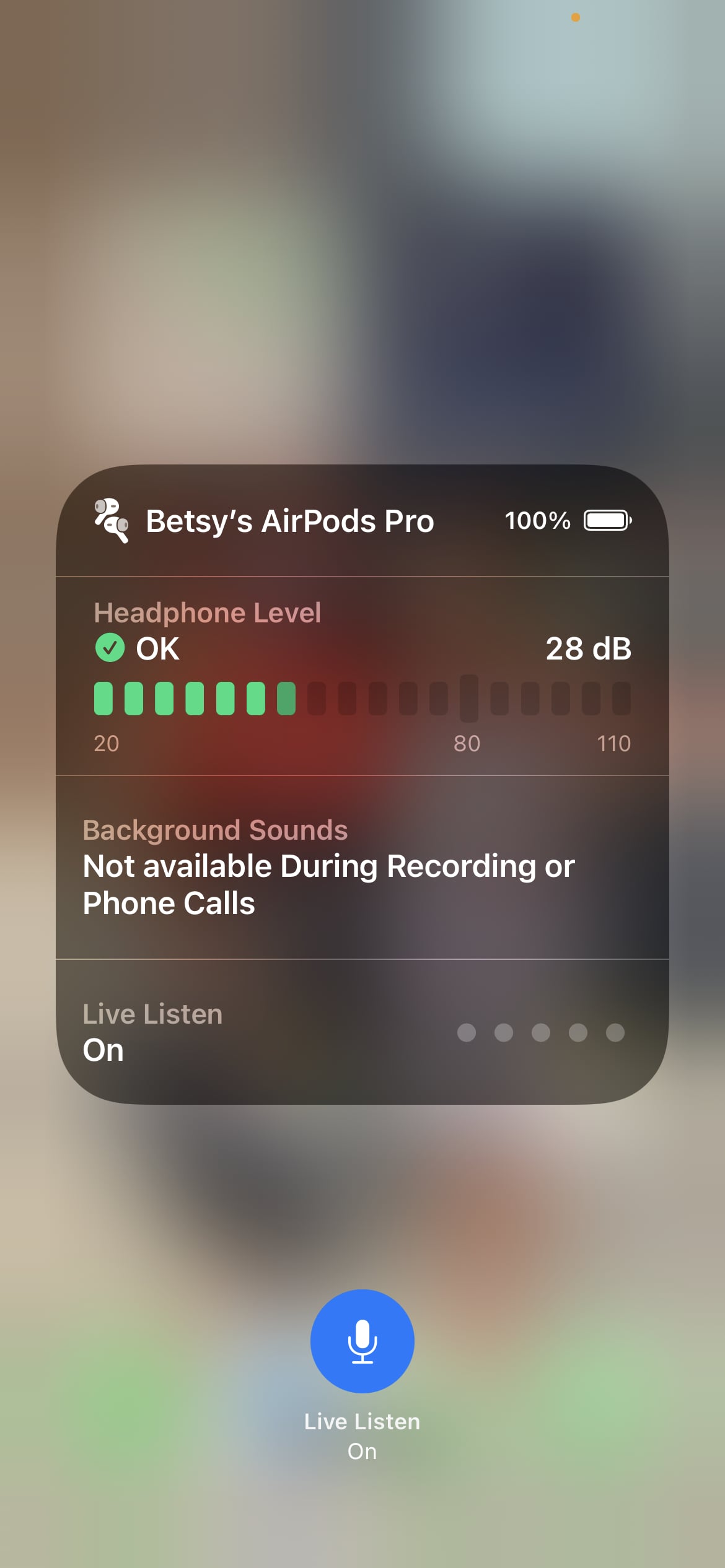 Image Source: POPSUGAR Photography / Betsy Hart
If the icon is not already in your control center, all you need to do is go to Settings, Control Center, and then add the "Hearing" option. Using Live Listen, you can keep your phone in one room, and still be able to hear what is going on if you go into another room. When put into use, Live Listen provides clear sound, and the microphone is able to pick up all noises as if you were actually in the room.
Whether you want to hear the secrets people share when you're not in the room, or just need a little extra help in hearing what's around you, Live Listen has your back.