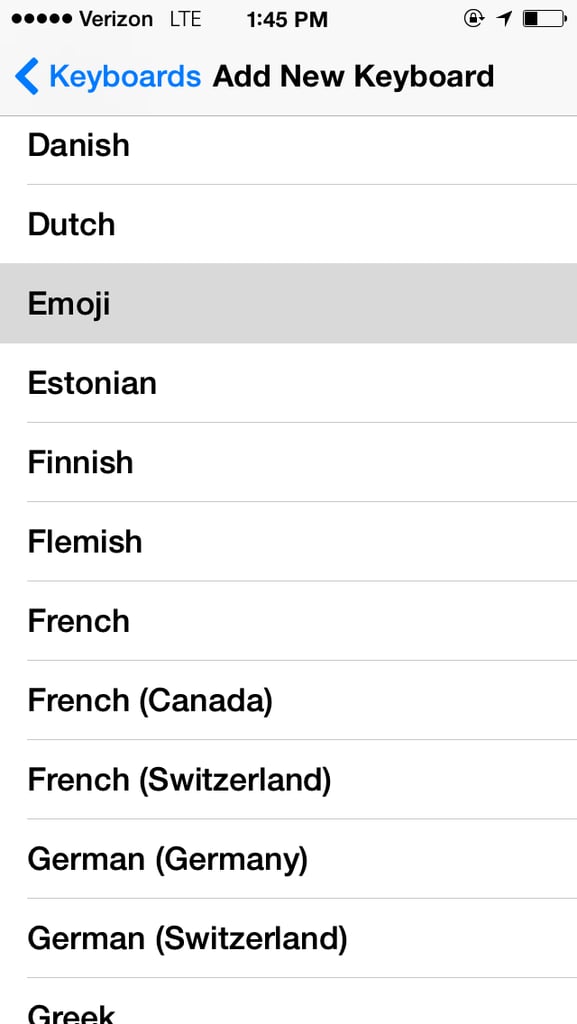 4
How do I get emojis on my phone?
Open the Settings app, and then select General. Scroll down to Keyboard, and tap where it says Keyboards. Then Add New Keyboard, and select Emoji.
Now when you're sending an email or texting, tap the little world icon on the bottom left of your keyboard (left of the spacebar) to access emoji icons. Voilà! Now try your hand at these unexpected uses for emojis.