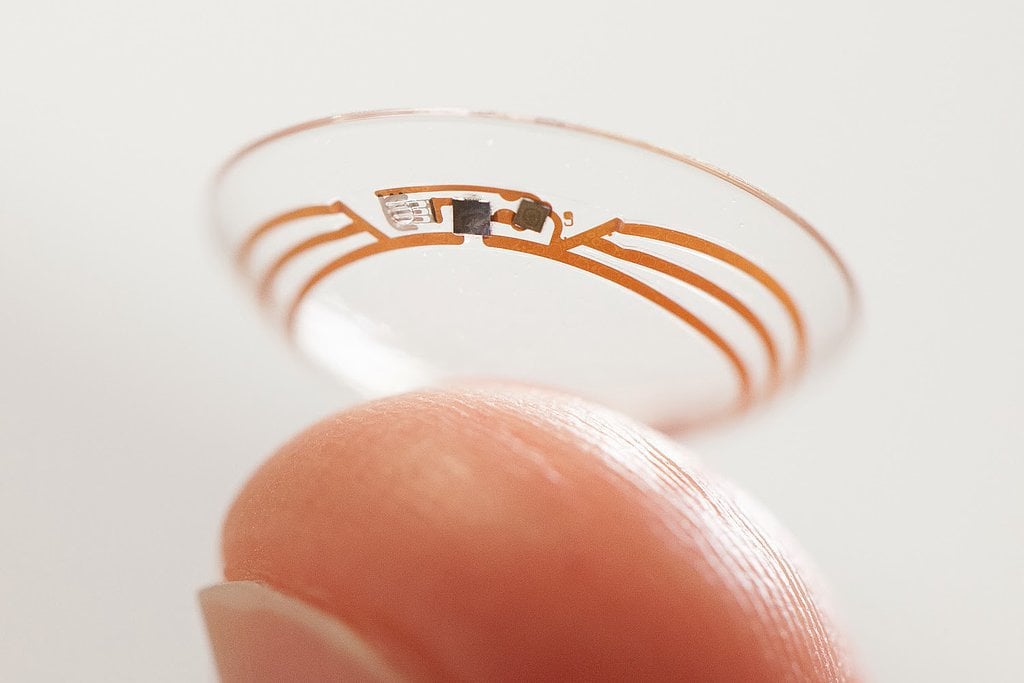 3
A Supersmart Contact Lens
Hello, most wearable tech ever. In January 2014, Google unveiled a health-tracking contact lens for diabetes patients that tracks glucose levels without constant finger pricking.
A miniscule wireless chip and glucose sensor sandwiched between two soft contact lenses uses tears to see if blood sugar levels are above or below dangerous thresholds.
Next up for the experiment are LED devices that notify the wearer of bodily changes in real time.
Crazy scale: 9.5 (Because eyeballs.)
Source: Google