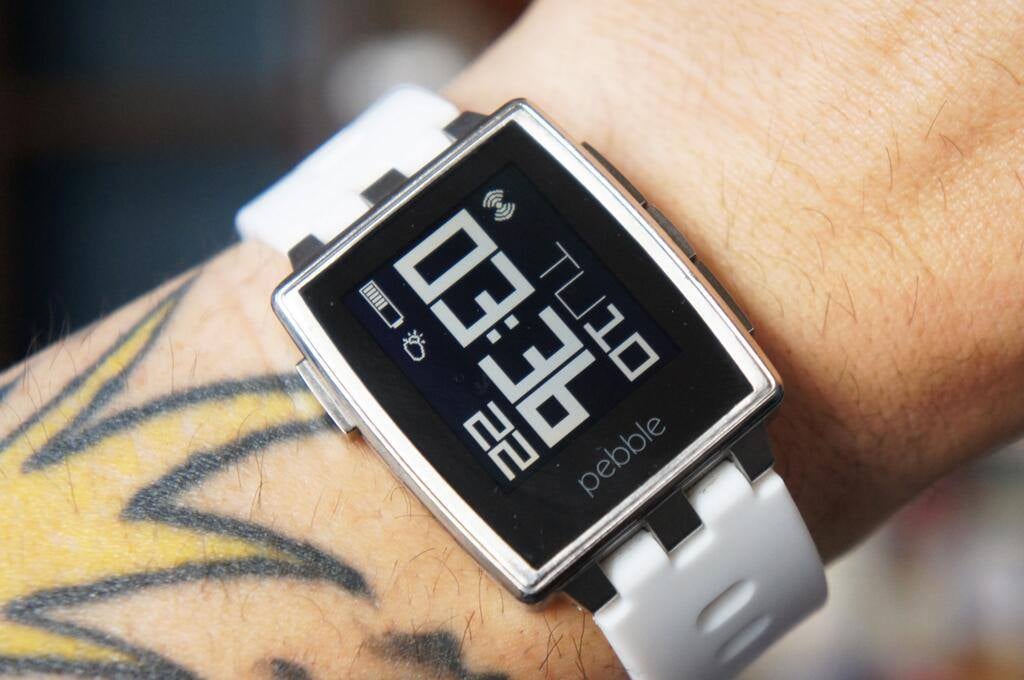 A day or two of strapping on a Pebble watch only to use it for three shortcut buttons on my wrist left me wondering why Mercedes bothered. So I continued to toss the CLA around city streets and the winding roads of the Berkeley hills near where I live.
And then the Pebble buzzed and flashed a screen reading, "Slow Down." Turns out the DriveStyle's Garmin integration, combined with GPS, had loaded up my location and local speed limits. When I exceeded the speed limit by about 10 percent, the watch vibrated and issued its warning.
It's standard Pebble functionality to push notifications when you get a text message, a phone call, or an email. Based on the type of vibration, you know what's up without taking the phone out of your pocket. Mercedes took the idea of push notifications and repurposed it for driving safety. Different warnings for, say, a reported accident or road construction, each have their signature type of vibration, so you don't have to take your eyes off the road to know what lies ahead.
I didn't encounter an accident or road hazard during my week, so "Slow Down" was the only vibration I experienced. It was effective, and the only interaction with the watch that didn't duplicate what the car would have provided without the wearable. Something about feeling the buzz — sort of a literal slap on the wrist — grabbed my attention. I slowed down.
Another button on the Pebble would have let me push road condition notifications in the other direction — for instance, had I seen an accident that I wanted to report. Like the other functions started by the watch, completing the process would have required using the rotary dial, causing more distraction, and increasing chances that I would become the next accident.
Yet Mercedes told me that on some models, if the driver pulls off the road, lifts the hood, and puts on the emergency flashers, the car will automatically report the problem to other Mercedes app users. The company is looking to integrate this functionality with Waze and similar services not limited to Mercedes cars.
Source: Pebble