As POPSUGAR editors, we independently select and write about stuff we love and think you'll like too. If you buy a product we have recommended, we may receive affiliate commission, which in turn supports our work.
We're on TikTok a little more often than we'd like to admit, but we're not just spotting the latest dance crazes or beauty trends. There's so much information you can find on the app, including some tech tips. Yes, we're serious. We found this superuseful Suprus Electric Rechargable Lighter ($17) from a TikTok by user Justmavy, and it's pretty cool. It might just be the easiest, sleekest lighter we've ever seen, and it's going to be a household staple.
Whether you want to light candles for a romantic night in or for a relaxing night of self-care, this lighter is a must have. Plus, it looks so good with your home decor! Not to mention, it's a good thing to have stocked in your home in case of emergency. Thank you, TikTok, for our new favorite gadget!
The Rechargable USB Lighter You Can Buy on Amazon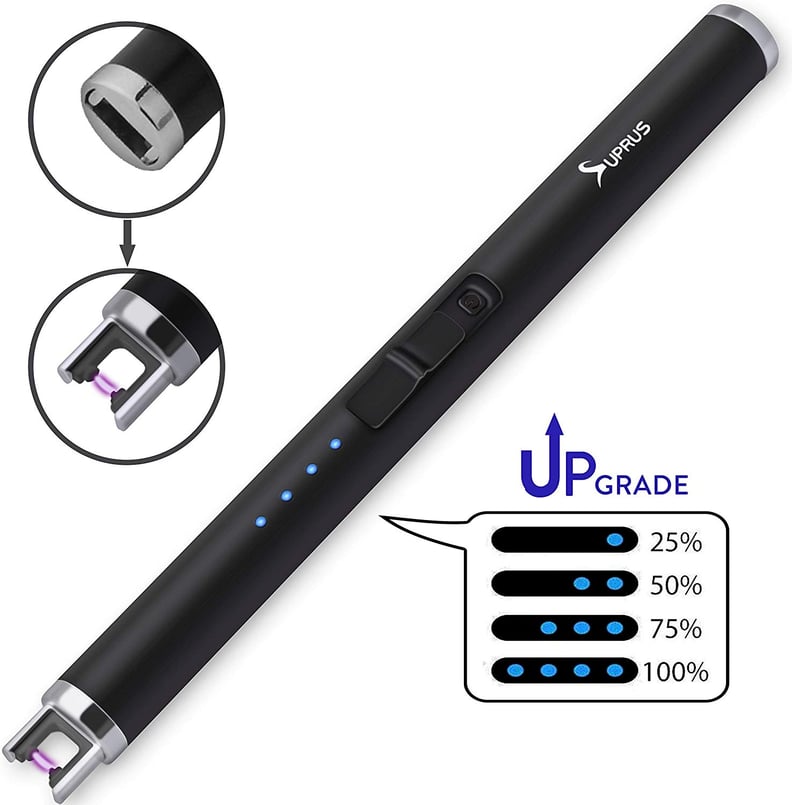 Suprus Lighter
This Suprus Lighter ($17) will totally come in handy, and it's a great option to have in the house.