Everything You Need to Know About Traveling This Summer
Will It Be Safe to Travel This Summer? Here's a Full Breakdown of Your Options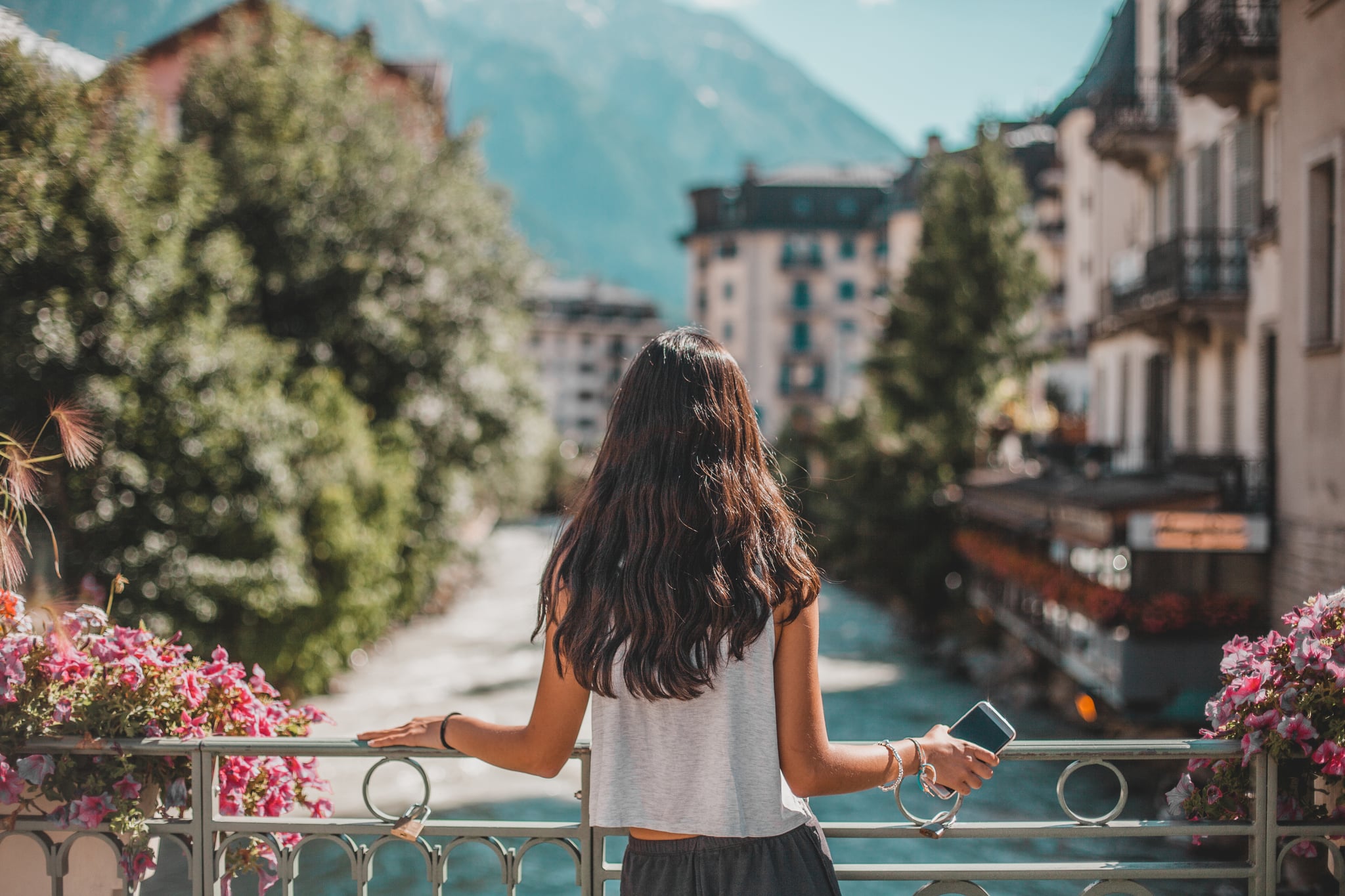 Most of us have been social distancing for weeks if not months now, and between coronavirus anxiety, trying to stay connected with friends and family, and the weather getting warmer, a getaway sounds pretty nice right about now. Dirt-cheap flights and discounted hotel deals are even more tempting when you add a little cabin fever to the mix. But should you really book a summer vacation now? Whether you've already booked a trip or are itching to take a vacation as soon as possible, this guide will answer all your questions when it comes to traveling this summer, from safety measures and travel restrictions to refunds and creative alternatives.
When Will We Be Able to Travel?
Because the situation changes every day, it's hard to give an exact date. But right now, many countries are still experiencing severe coronavirus outbreaks and have extended their mandatory quarantines and border closures. To get a better feel for summer travel and where and when you can go, it's best to continue checking every day as the situation develops.
It's also important to note that you should take your departing location and your destination into consideration. For example, if you live in an area where things are improving but want to travel to an area where they're not, you should consider pushing your travel dates.
What Experts Are Saying
Travel experts like Roger Dow, who is president and CEO of the US Travel Association, is hoping for late-summer travel, saying he "would be optimistic towards July, August," but unfortunately, medical experts think otherwise. The US Department of State's Global Health Advisory is still at its highest level, as is the CDC'S Travel Advisory, urging against all international travel. Between the possibility of a second wave of coronavirus hitting in the fall and vaccines not being introduced until next year, health officials are in agreement that people should avoid flying for the time being.
Travel Restrictions
The European Commission has restricted all "non-essential travel from third countries" looking to visit the EU+ area until June 15. Other countries, like Argentina, have banned all travel until September. While you can still travel to places like the UK, New Zealand, Australia, and Hawaii, you'll be required to self-quarantine for 14 days upon arrival, and will be encouraged to do the same when you return home, dedicating an entire month of your trip just to self-isolation. Some countries like Greece, Guatemala, and Belize plan to reopen in July, but whether or not that'll actually happen is still to be determined.
What If I Already Booked a Trip?
Thankfully, airlines and hotels are trying their best to be accommodating during this uncertain time. Airlines are waiving change fees and offering flight vouchers, and will likely continue doing so for the rest of the year, if not longer. If you booked a flight through a third-party travel website (Expedia, Travelocity, etc.), you'll need to contact them directly instead of the airline. As far as accommodation goes, getting a refund will be easy if you booked a place through Airbnb or one of the following hotel chains, which are allowing free cancellations up to 24 hours prior to arrival:
Four Seasons
Marriott Hotels (including brands like Ritz-Carlton, Sheraton, Westin, Renaissance, Residence Inn)
Hilton Hotels (including brands like Waldorf Astoria, DoubleTree, Embassy Suites, Hampton Inn)
Wyndham Hotels (including brands like Ramada, Days Inn, Super 8, Travelodge)
Hyatt Hotels (including brands like Andaz, Thompson Hotels, Joie de Vivre)
IHG (including brands like Kimpton Hotels, InterContinental, Holiday Inn, Crowne Plaza)
Can I Go on a Cruise?
The CDC has placed a No Sail Order on cruise ships until the end of July, but could possibly be extended even later. Given the nature of cruises—older populations, living in close quarters with thousands of people, eating buffet-style food, and not having access to major healthcare facilities, it's safer for everyone to avoid being out at sea for a while.
What Are My Other Options?
This summer is going to be the summer of ground transportation. Both Amtrak and Greyhound are still operating, requiring employees and passengers to wear masks, providing extra sanitation methods, using a digital ticketing process, and waiving all change fees. To ensure social distancing on board, Amtrak has reduced its sales to 50 percent of its normal capacity, and Greyhound is said to be operating at just 35 percent of capacity. However, workers and passengers on both train and bus companies have contracted coronavirus despite these efforts, so if you have the option to travel by car, that's the best choice.
Paula Cannon, virologist and USC professor at the Keck School of Medicine, said that "being alone in your own car is going to be the safest way of travel." Road trips not only provide a safe way of transportation, but allow you to choose a safer, less common destination. It's also an inexpensive option, as gas prices are the lowest they've been in years. The national average has stayed under $2 per gallon during the pandemic (in some states, under 99 cents a gallon!) and is predicted to stay cheap over summer. While we wait to see what the future holds, stay safe and take a road trip this summer. Who knows, it may turn into a bucket-list trip after all.