How to Find Cheap Flights For Thanksgiving
Don't Be a Turkey When Booking Your Thanksgiving Flight — Save Time and Money With These 7 Tips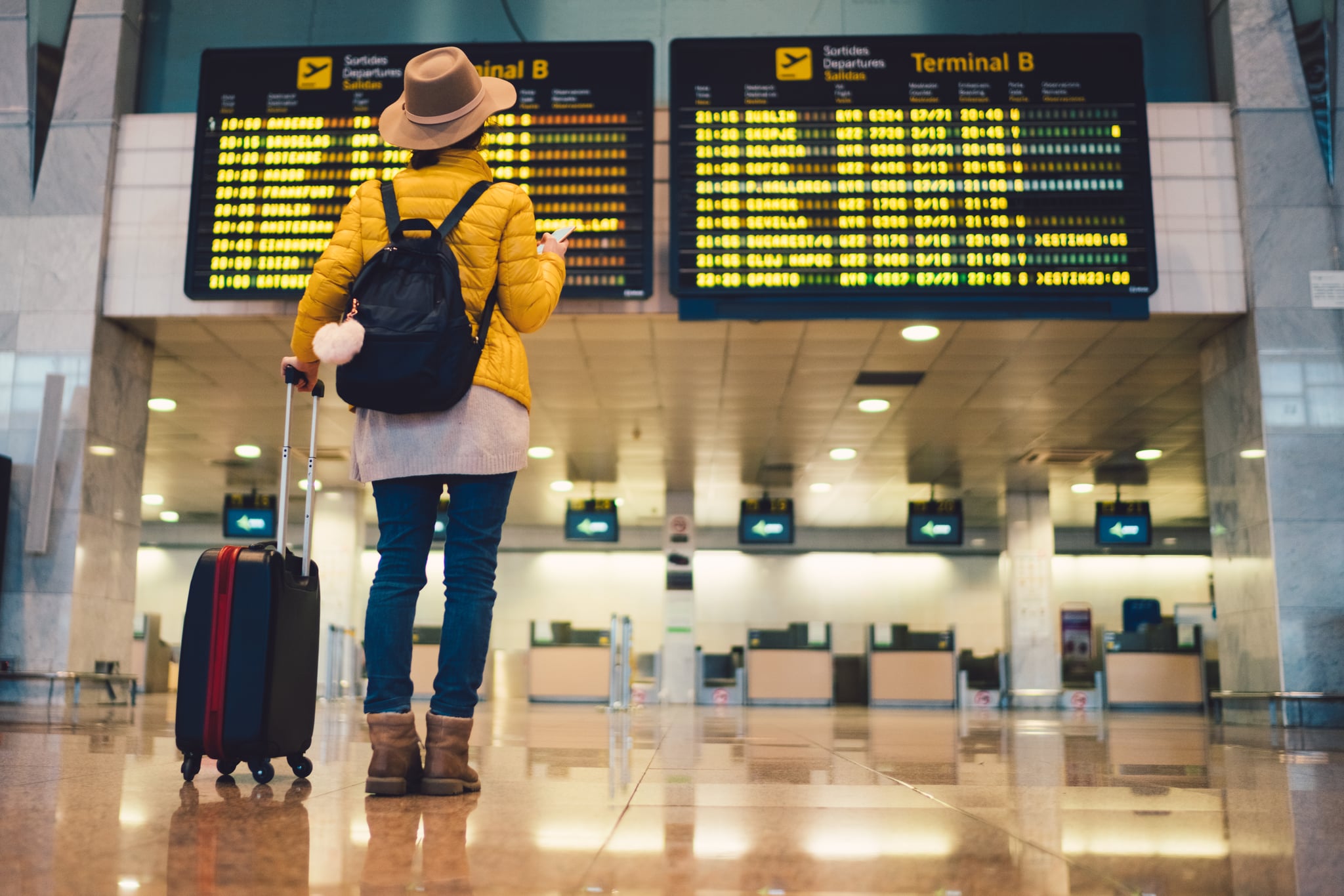 Ready to go elbow-to-elbow with the 30-million-plus Americans travelers flying the crowded skies this Thanksgiving? This trip can't be a put-it-off-until-tomorrow item on your travel to-do list. You want to be at the family table with a plate piled high with turkey meat, cranberries, and green bean casserole. To get home on schedule, read the helpful tips below — then book your Thanksgiving flight ASAP.
1. Be prepared for big crowds.
In 2018, more than 50 million folks traveled home for Thanksgiving, including 30.6 million who took to the air. It's the busiest time of the year in airports all over the country. Tempers are going to flare. Inconveniences will occur. Just try to be your best self.
2. Aim for the best days to fly.
Thanksgiving is always on a Thursday. If you can manage work and personal schedules, Monday is the least crowded air travel day to start the holiday. Friday is best time to say bye-bye to mom and dad and head home. FYI: While highly inconvenient, Thanksgiving Day sees low traffic at airports — and sometimes you can get last-minute deals (but don't bank on it).
3. Avoid the worst days to fly
The worst days (when flights are the fullest and most expensive) are the Tuesday and Wednesday before Turkey Day and the Saturday and Sunday afterward.
4. Look into alternate airports.
Sometimes there's no getting around when you have to fly. But sometimes you have options on where. For example: Baltimore-Washington International Thurgood Marshall Airport may be your regular airport. Still, see what's available going into Washington Dulles International Airport.
5. Pack light.
Save yourself time, money, and the hassles of baggage claim. Pack light and use carry-on bags. Invest in an overhead-bin-sized roller bag; the best ones have wheels that rotate 360 degrees. Bringing an oversized gift for the holiday? Ship it ahead of time.
6. Bypass security lines.
The Transportation Security Administration provides the option of getting TSA Precheck status. It starts with an online application and requires a brief in-person interview at an enrollment center. Once you're approved, you get a Known Traveler Number. According to the TSA, 93 percent of flyers with Precheck wait less than five minutes at airport security.
7. Use travel apps.
Every airline has an app. Upload it. These are the best places to hear about flight status changes. Check out Hopper. It has a lot of useful planning information, including updates on the length of check-in and security lines at the 25 busiest airports in the country. Also handy: AtYourGate. At select airports, it lets you sit down at your gate and have a variety of restaurant offerings brought to you. They've made deliveries right onto the plane. Here are more helpful travel apps.
Ron Donoho is a widely traveled writer and the author of the travel book, Junkets & Jaunts: Avocado Margaritas, Surf City Soul and the Center of the World Pyramid.