Healthy Crab Rangoon Recipe
A Reader Recipe: Baked Crab Rangoon
Like us on Facebook
FitSugar reader Dara8182 makes over traditional crab rangoon into 41-calorie bites! She shared her recipe in our Healthy Recipe group.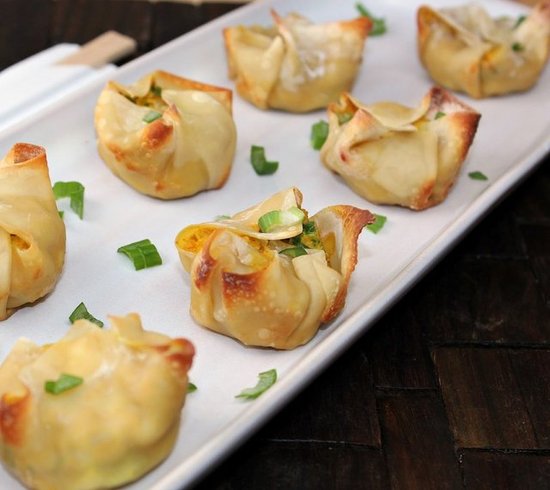 I love making over traditional, unhealthy takeout recipes. I've never been a fan of crab rangoon, but I figured there has to be a better way to prepare these. So I thought about what I don't like about the ones I've had. First, that they are deep fried, and second, that there is so little crab and too much cream cheese. With my new inspiration, I set out to makeover the traditional crab rangoon. Make them light and healthy while keeping the delicious flavors and texture associated with the unhealthy version.
Read on for more on how to make baked crab rangoon.
I am so happy to say these were a smashing success! I LOVED them. I couldn't stop gobbling them up. I made 24, and Craig and I demolished them in 5 minutes. Here's the best part: my skinny recipe has only 41 calories per rangoon! So you can enjoy this indulgence without racking up a ton of calories. These also can be made in only 15 minutes.
Get the full recipe at:
Ingredients:
24 wonton wrappers (I used Nasoya brand)
Olive oil cooking spray
8 oz lump crab meat
1 tsp Worcestershire sauce
2.5 tsp curry powder
1 tsp ground ginger
1/2 tsp cayenne pepper (optional)
1/2 cup reduced fat cream cheese
1/3 cup scallions, washed and thinly sliced
Grab a muffin tin and find out how to make this recipe at Dara81812's blog, Gen Y Foodie, and don't forget to share your own recipes in our Healthy Recipe group.