Recipe For Ginger Tea: A Natural Cold Remedy
Treat a Cold: Make Your Own Ginger Tea
Like us on Facebook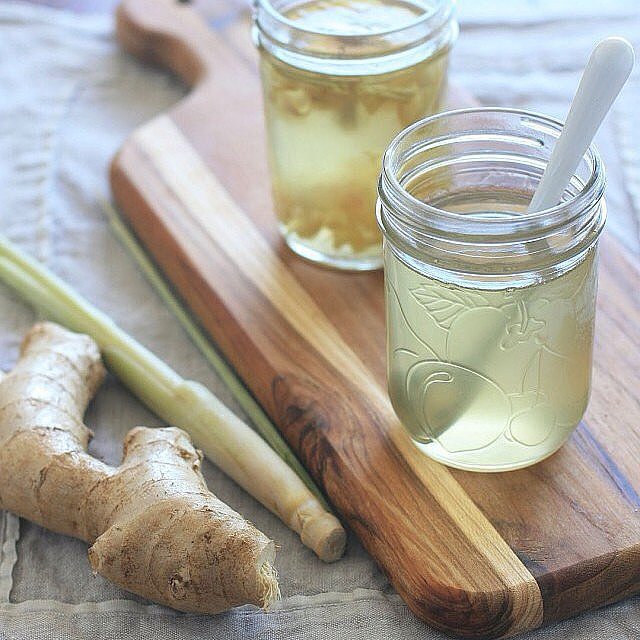 My aunt is from Thailand and when I'm sick she'll use her arsenal of Thai herbs and spices to concoct a cold remedy for me. When I was younger my uncle would look at her cautiously as she mixed her treatments because he was so used to popping a pill when sick. Now that I'm an adult I find it funny that many of my aunt's "crazy cures" have made their way into mainstream culture, like ginger.

Whenever I have a cold I make my aunt's fresh ginger tea (and so does the rest of my family now!). It's a surefire way to clear up congestion or a sore throat. It also works great at soothing an upset tummy.

original recipe
Ginger Tea
Ingredients
2-inch piece of peeled, thinly sliced fresh ginger
2 stalks trimmed, cut lemongrass
6 cups water
3 tablespoons honey
Directions
For an extra kick of endorphins, add a teaspoon of chili powder to the mix.
Bring ginger, lemongrass, and water to a boil in a saucepan.
Remove from heat and add honey, stirring until dissolved.
Let mixture steep partially uncovered for about 15 minutes.
Strain lemongrass and ginger from tea and serve immediately.
Information
Category

Drinks