Winter Gym Bag Essentials
7 Winter Essentials That You and Your Gym Bag Need
Pack your gym bag in a way that will keep you warm, healthy, and glowing all Winter long. Since your gym bag is almost of equal importance as your workout and goes everywhere with you, make the most of it this holiday season. Simple swaps like an extra pair of running tights and a Winter-worthy snack will keep you out of a cold-weather rut and going strong no matter what temperatures the weatherman predicts. Here are seven essentials we can't live without!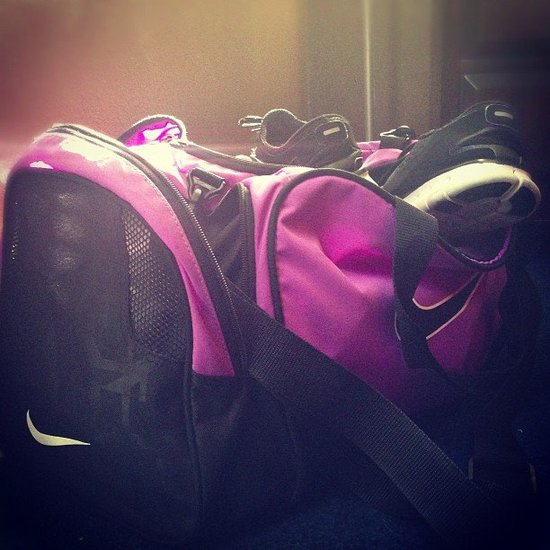 Keep reading for more gym bag essentials!
Post-Workout Snack: Fruit is a great snack, but the freshest options are not always available during the Winter. If you're looking for a post-workout snack that is easy to pack, try a gingerbread Clif Bar. This seasonal bar will satisfy your holiday cookie cravings (we promise), and the 4:1 ratio of carbohydrates to protein is an excellent choice for a post-workout recovery snack.
Heat Packs: You don't have to be a skier to enjoy the benefits of a heat pack or patch. Pack a few heat patches in your gym bag to stay warm and stop achy muscles in their tracks.
Thick Moisturizer: The combination of Winter weather and having the heater up full blast can make your skin dry and flaky. Swap out your usual body lotion for a thicker body butter like Aveeno Positively Nourishing Whipped Souffle Body Cream ($10) to keep your skin moisturized well after your workout. If you're prone to dry, chapped lips, don't forget to pack some lip balm too!