Homemade Kraft-Style Stove-Top Mac and Cheese Recipe
Mac Attack! Kraft-Style Stove-Top Mac and Cheese
When I was little my favorite meal was Kraft macaroni and cheese with slices of Ballpark hot dogs stirred in. Although I haven't had this dinner in years, I remember it fondly and sometimes crave an intensely creamy stove-top mac and cheese. I considered giving the old package a try, but the thought of powdered cheese made me cringe. That's why I decided to make my own version of Kraft's classic mac.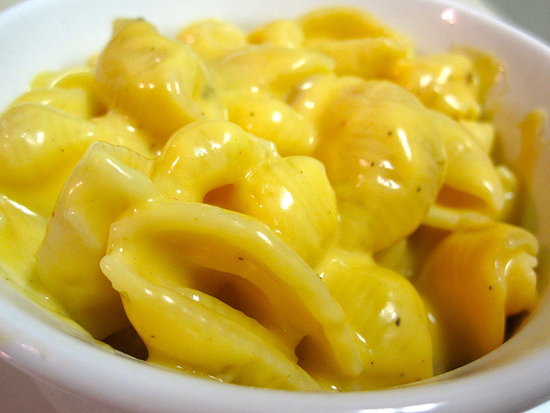 Surprisingly, it's very quick and easy to put together and the resulting dish is comforting and nostalgic, yet a little more gourmet. To ensure a smooth rich texture, I combined Velveeta — what can I say, it's a guilty pleasure! — with a good-quality, extra-sharp cheddar. The mixture works wonderfully and from now on instead of reaching for a box, I'll reach for this recipe! To do the same, get it now and read more.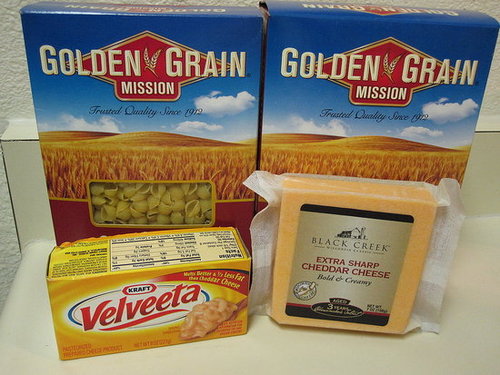 Original Recipe
Kraft-Style Stovetop Mac and Cheese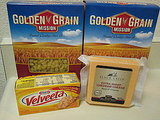 Ingredients
1 1/2 cups small pasta shells
1 1/2 cups large pasta shells
2 tablespoons unsalted butter
2 tablespoons flour
1 cup milk
1 3/4 cups grated extra sharp cheddar cheese
4 ounces velveeta, diced
1 teaspoon dijon mustard
1/4 teaspoon of hot sauce
salt
freshly ground black pepper
Directions
Although I used whole milk, you could probably substitute 1 or 2 percent and still have a thick orange sauce.
In a large saucepan of boiled water, cook the pasta shells until al dente, 8-10 minutes. Drain in a colander.
In the same saucepan, melt the butter over medium heat. Whisk in the flour and cook, whisking constantly for 2 minutes.
Gradually whisk in the milk. Cook, whisking until the mixture thickens, about 4-5 minutes.
Turn the heat to low and add the cheddar and velveeta in handfuls, whisking to melt. Stir until all the cheese is combined and
Season with the mustard, hot sauce, salt and pepper.
Fold in the cooked pasta and stir well to coat all of the pasta with the sauce. Enjoy immediately.
Serves 4.
Information
Category

Side Dishes, Pasta/Noodle

Cuisine

Italian