ELF Mad For Matte Jewel Pop Eyeshadow Palette
Love Matte Shadows? This Dreamy $10 E.L.F. Jewel Tone Palette Is For You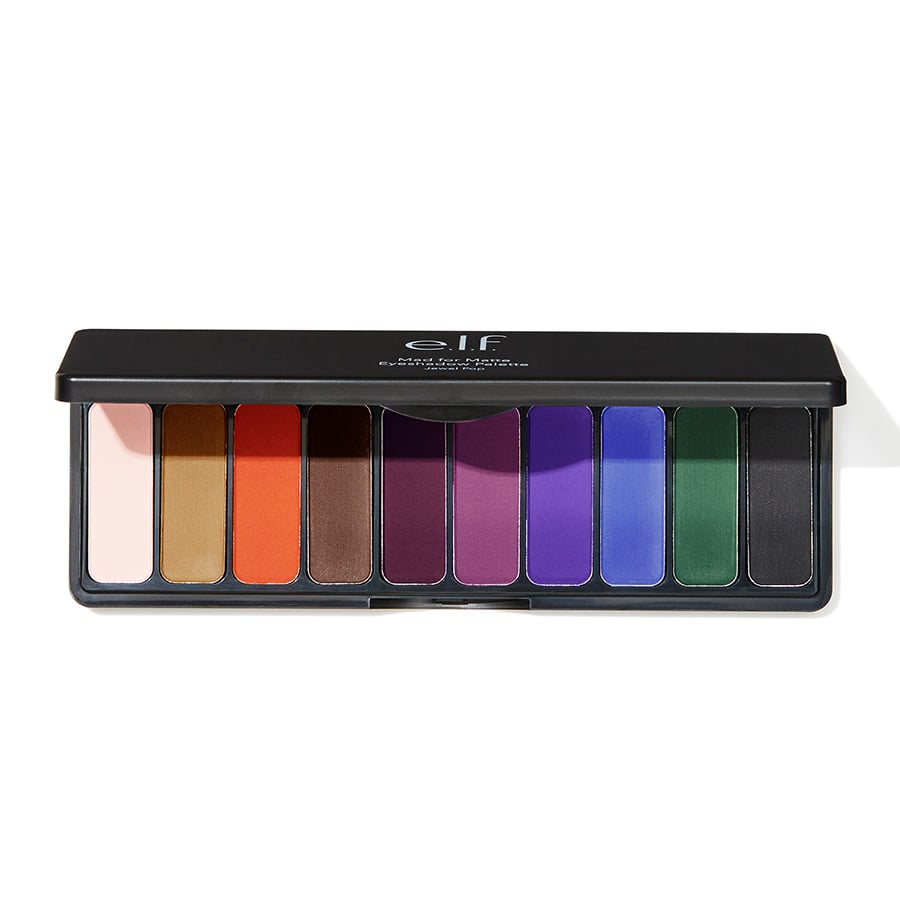 If you're feeling a little glitter fatigue from all the shimmer palettes that have dropped in 2017, we've got the perfect antidote. E.L.F. just debuted its Mad for Matte Jewel Pop palette, and it's a gorgeous collection of 10 shadows without a sparkle in sight.
With black and white hues mixed in with vibrant blue, orange, burgundy, and even Pantone color of the year ultra violet, you've got everything you need to create a colorful smoky eye. Plus, at only $10, each shadow comes out to $1. Steal, much?
If you need some jewel-toned eye makeup inspiration, we've got you covered here. Let's make 2018 the year you experiment beyond the go-to neutrals — you deserve to stand out!