E.L.F. Peel-Off Glitter Mask
Oh, Hello: E.L.F. Just Launched a $6 Peel-Off Glitter Mask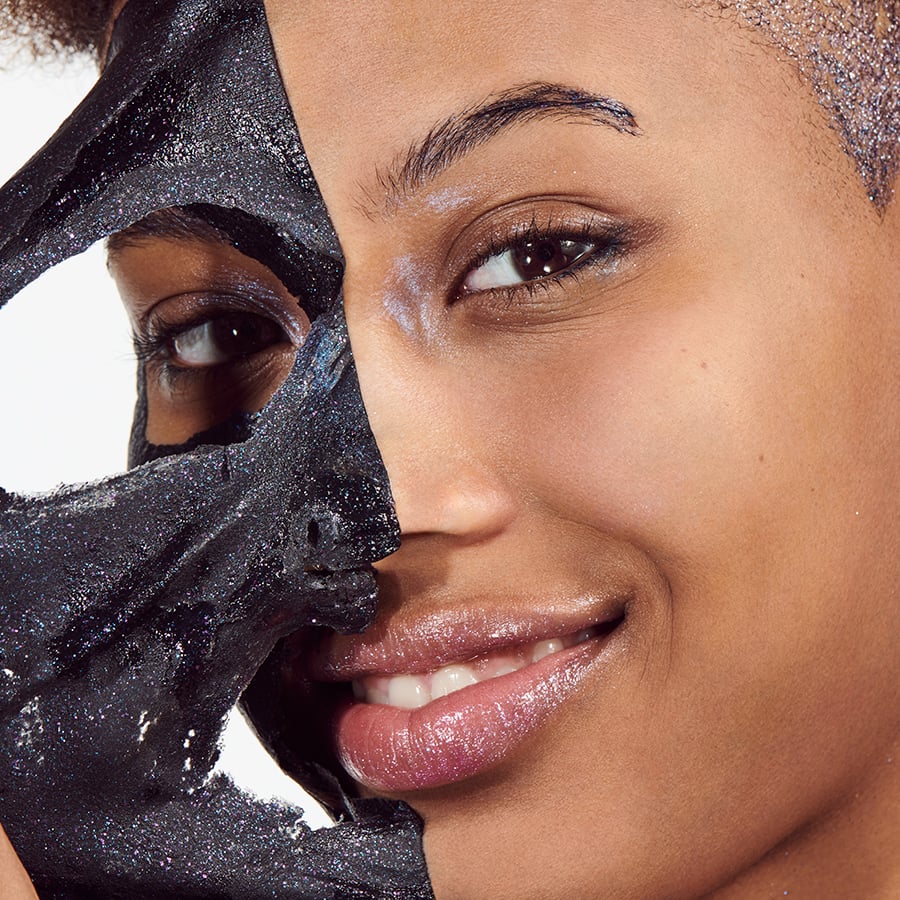 Glitter: not just for $5 birthday tiaras anymore. In 2017, the beauty community made the shimmering stuff an unlikely ingredient in two of the year's buzziest skincare releases, GlamGlow's Glitter Mask and Too Faced Glow Job. We admit that we were charmed by the twinkling peel-off magic. But at $69 and $42, respectively, perhaps some of us had to forgo slathering on sparkles in favor of paying our electric bills or buying groceries. That's why we're praising the Glow Gods for this new $6 E.L.F. glitter mask.
OK, so it's officially called the Pore Refining Glitter Peel-Off Mask. Along with being infused with actual sparkles, the black peel-off mask pulls away gunk from your pores. It's made with charcoal (a known skin purifier), witch hazel (a natural toning astringent), and lavender (when Mario Badescu makes a spray full of that stuff, you know it works wonders to reduce acne).
Thankfully, this mask is just as easy to apply as its pricier cousins. It also peels off in one fell swoop, so the clean-up process isn't a b*tch. To keep the mess even more minimal, we recommend applying with a masking brush. Shine on, you glittering goddess, you.