Eye Shadow 101 Brown Eyed Girls
Eye Shadow 101: How to Make Brown Eyes Look Bigger With Makeup
As POPSUGAR editors, we independently select and write about stuff we love and think you'll like too. If you buy a product we have recommended, we may receive affiliate commission, which in turn supports our work.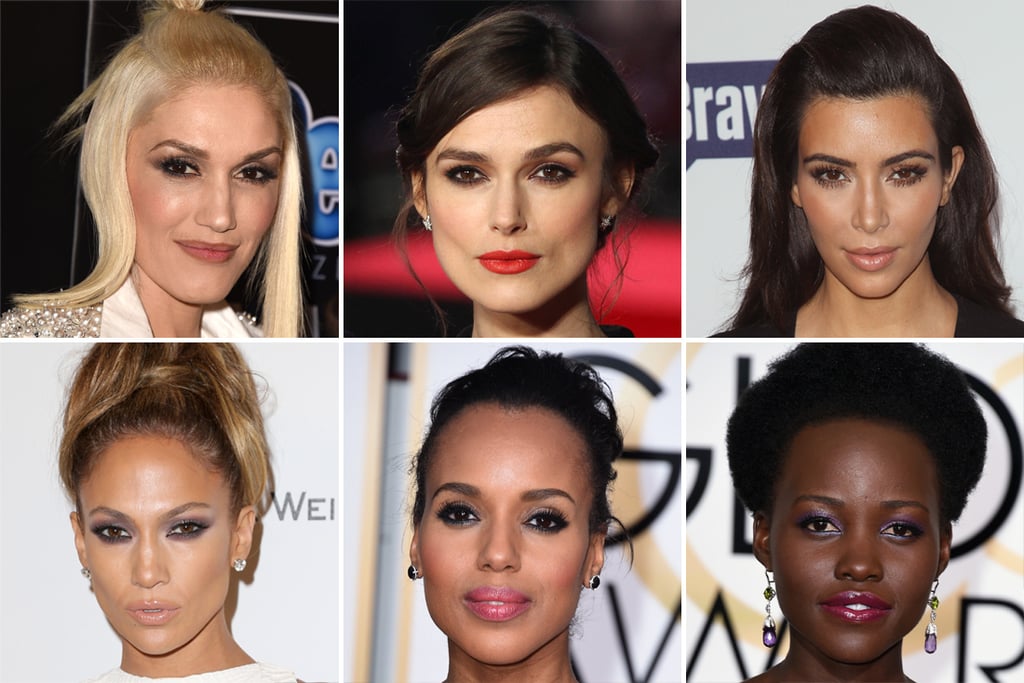 Source: Getty
As the old saying goes, the eyes are the windows to the soul. Why wouldn't you want to dress those windows with some stunning curtains? We're talking about eye shadow, of course! When it comes to accentuating your eyes, the typical rule of thumb is to wear a color the exact opposite of your iris hue. Consider the color wheel from your elementary-school art class — pairing colors directly across from each other on the wheel made both shades look more vivid. The same holds true for eyes and makeup: gold looks great on blue eyes, green peepers can seriously rock pink shades, and so on. But with brown eyes, that go-to hue is harder to define, as brown is a blend of several colors. Good news, though! Because brown eyes have hints of so many different colors (and is a neutral color, too), they look good sporting the widest variety of shadow shades.
RELATED: Eye Shadow 101: How to Make Blue Eyes Pop
That said, we looked to celebrities on the red carpet to see what really made brown eyes pop. While a range of bronze, coffee, and chestnut hues are an easy and flattering choice, purples and greens in various tones truly make chocolate eyes look stunning, regardless of complexion or hair color. (This is likely because blending purple and green make — you guessed it — brown.) To find the right shade for you, find your skin's undertone first. Warm skin tones will lean golden or olive, while cooler ones will have a blue or pink cast. For example, Lupita Nyong'o has a cool undertone, as does her pretty grape shadow to better suit her skin. Alternatively, Kim Kardashian's olive complexion looks best with a bronze pencil. A creamy black pencil on both the upper and lower waterlines will also help your eyes stand out. Still stuck? We've rounded up our top picks in each shade category.
Purple Shadow
Source: Getty
For an easy purple look, try our plum smoky eye tutorial. You could also smudge Tarte Smoldereyes Waterproof Liner in Fig ($22) across the whole lid — it's quick and quite sexy.
Green Shadow
Source: Getty
For green, the hunter hue of Sephora's MicroSmooth Baked Eyeshadow Trio in Green Flash ($19) wows as a lower lash liner with its soft sandy counterparts on the lid.
Bronze Shadow
Source: Getty
For bronze shades, we like the original Urban Decay Naked palette ($54) for its variety. Try using Half Baked on the entire lid up to the brow bone, then shading in the crease with Smog for a sexy but wearable style.
RELATED LINKS:
9 Ways You're Not Using Your Eye Shadow to Its Full Potential
How to Get the Perfect Winged Smoky Eye Every Time
Choose Your Next Eye Makeup Look Based on Your Zodiac Sign