Tower 28 Beauty Is Founder Amy Liu's "Love Letter to Los Angeles"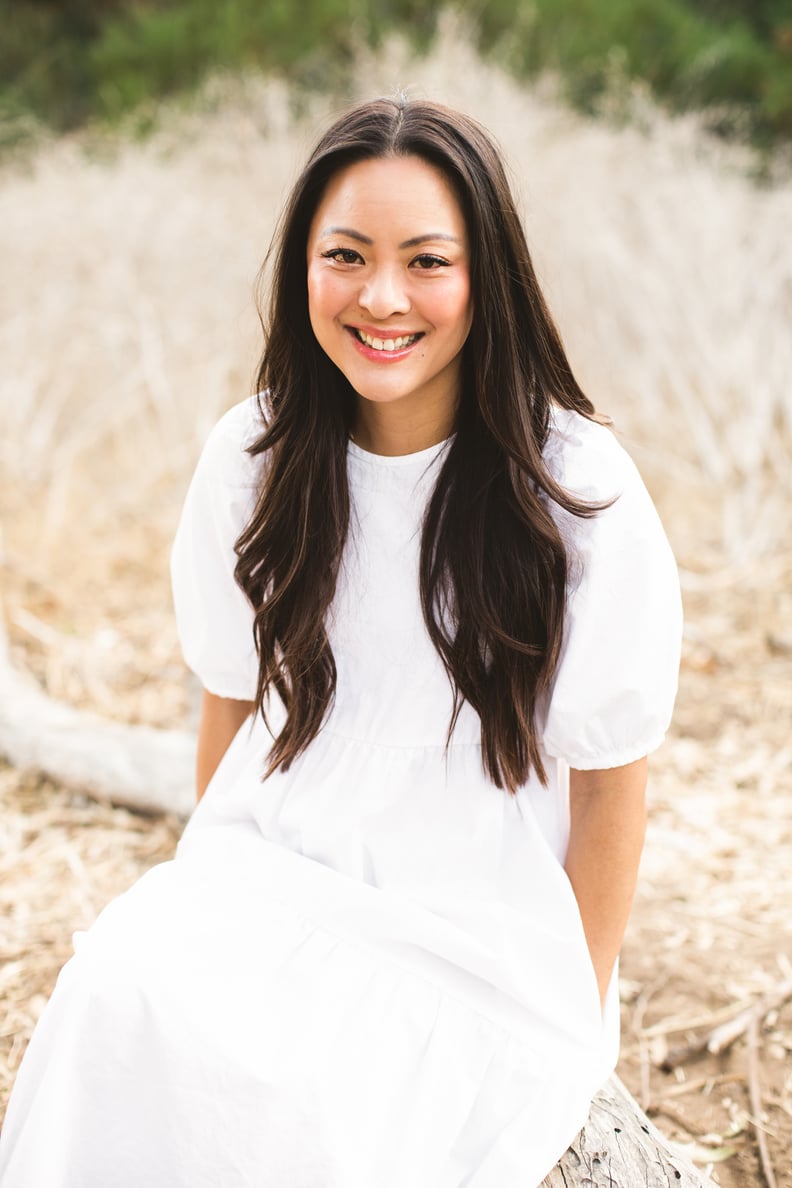 Courtesy of Amy Liu
Courtesy of Amy Liu
As POPSUGAR editors, we independently select and write about stuff we love and think you'll like too. If you buy a product we have recommended, we may receive affiliate commission, which in turn supports our work.
Having dealt with eczema her whole life, Amy Liu couldn't find great products for sensitive skin that still looked cute on her vanity. That's what led to her decision to create Tower 28 Beauty. "I was trying to make products that were accessible to a wider range of people and also to show a part of LA, which is a huge melting pot," Liu said. "In some ways, Tower 28 is my love letter to LA. I love Los Angeles. I've lived here for so long and it's my hometown, but I wanted to show it in in a more true way."
Not only are the formulas moisturizing, the packaging super cute, and the products so good they won a POPSUGAR Beauty Award, you can also feel good about purchasing from the brand because of its sustainability efforts. Starting this summer, Tower 28 will transition all primary packaging into PCR, aka Post-Consumer Recycled materials, for new launches containing a minimum of 50 percent PCR materials and shipping boxes created from 98 percent recycled paper and recyclable padded mailers. Eco-friendly and smart.
While Liu doesn't necessarily like to be center stage when it comes to press, she thought it was important to take a stand and give back to causes like the Stop Asian Hate movement. "For a long time, I felt like it didn't matter if I said or did anything because I didn't have a platform. I realize now that many people doing a little bit really does add up and make a difference. I've been pretty hesitant to be a founder forward person, because I'm not shy, which you can probably guess, but I'm not this person either. Hopefully, someone younger will see someone like me, being Asian, in a leadership position, and think, 'She did it. So, of course, I can too.'"
Read more of our interview with Liu ahead.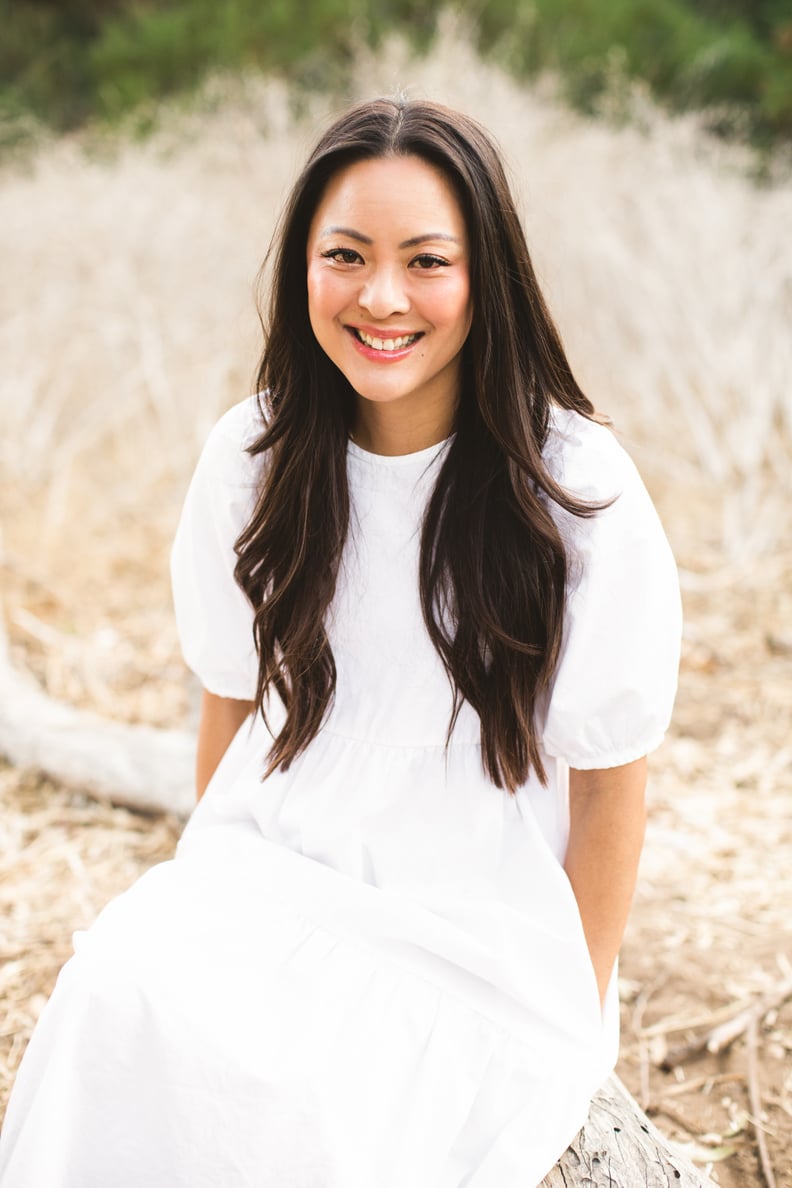 How Tower 28 Beauty Got Its Name
"I've always felt that a beach is a place where everybody gets to enjoy a healthy lifestyle and you really do see all different types of people there," she said. "What's presented in the media is different — it's not Baywatch. I wanted to show that it could be a diverse place, and that's where Tower 28 gets its name from: a real lifeguard tower, which is at the intersection of Venice Beach in Santa Monica. It's one of those places where you literally can feel [how diverse it is] when you walk from Santa Monica into Venice, because Venice is grungy, hippy, and urban. Then, there's Santa Monica, which is full of double stroller families and tourists."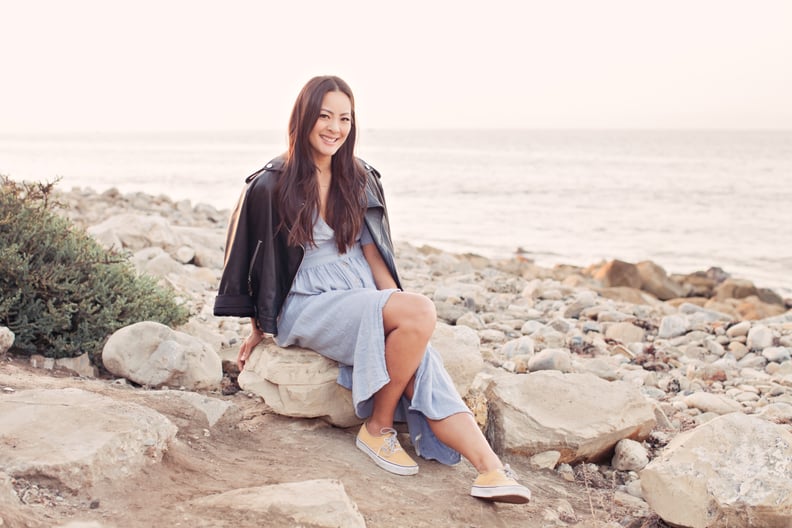 The Moment Amy Liu Felt Like She Made It
"It was seeing one of my products out in the wild. My family and I had gone out for dinner and there was a woman next to us that we obviously didn't know, and she pulled out a Tower 28 lip jelly and just applied it at the end of her meal. My daughter excitedly asked, 'Does she know who you are?" I responded, 'I'm sure she doesn't.' It was a combination of seeing it in the wild, on a real person that I didn't know, that wasn't my friend and also seeing how excited my kids were."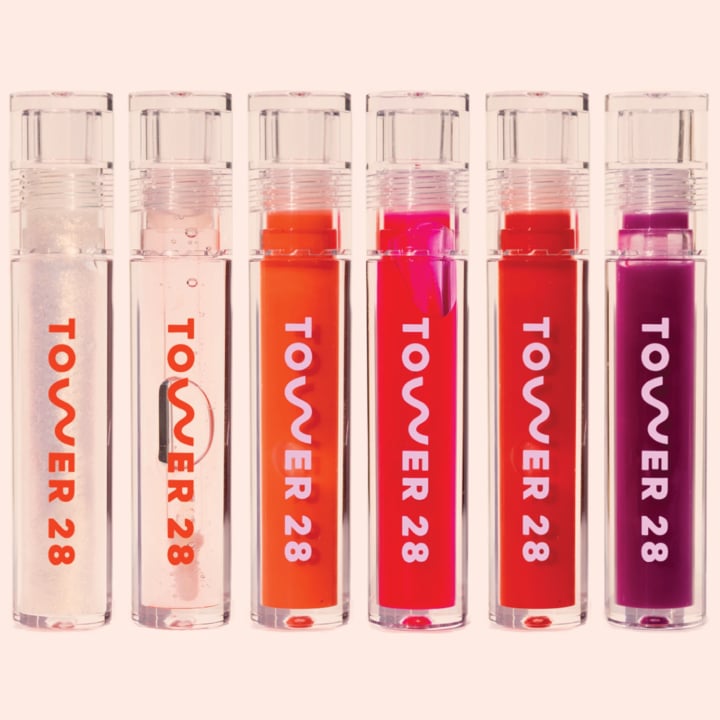 The Inspiration Behind Tower 28's First Product
"Our first product was the Tower 28 ShineOn Lip Jelly ($14). I grew up in the '90s, and I loved Lancôme's Juicy Tubes. I had them in all different colors, and I really loved collecting them. When I started Tower 28, I was wearing these liquid lip stains that were really popular, and I was working for one of the preeminent liquid lipstick companies. My daughter kept trying to kiss me because she wanted the transfer. Instinctively I was like, 'No. I don't want you to kiss me because they don't want you to get this on your lips. It's so toxic.' Then, I thought, 'Wait a minute. Why am I wearing this, but I don't even want her to kiss me? Why can't we make a product that is fun, high performance, and also safe?' Our product is a blend of five different oils with pigment suspended in it. They're really not sticky. They're conditioning because they're made out of oils and just easy to wear because they're not super pigmented."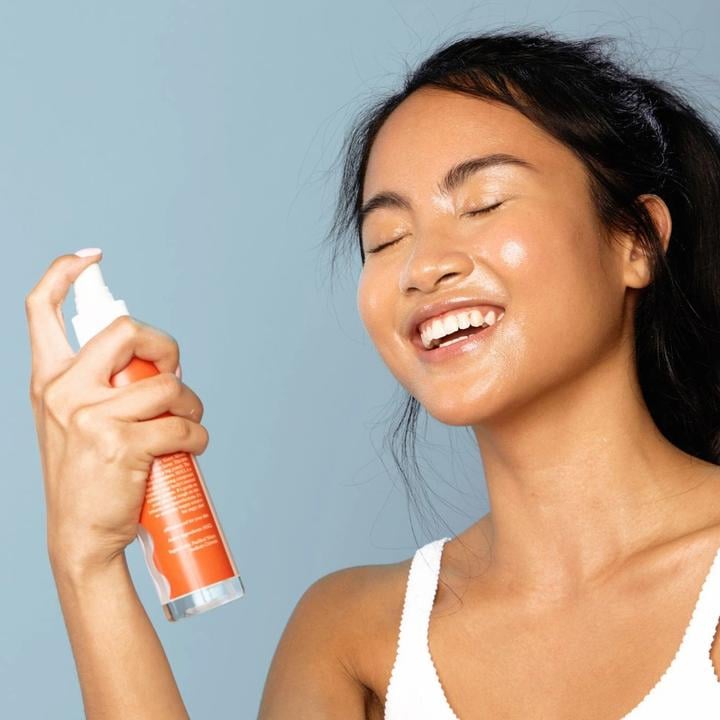 Amy Liu's Favorite Makeup Hack
"In order for makeup to look good, your skin needs to look good. As somebody who's had really troubled skin, it's been very apparent to me because nothing lays down nice on your skin if your skin is problematic. That's why first and foremost, I use our Tower 28 SOS Daily Rescue Facial Spray ($28) because it really genuinely has calmed down my chronic eczema. I also like to use cream products because it's much more forgiving."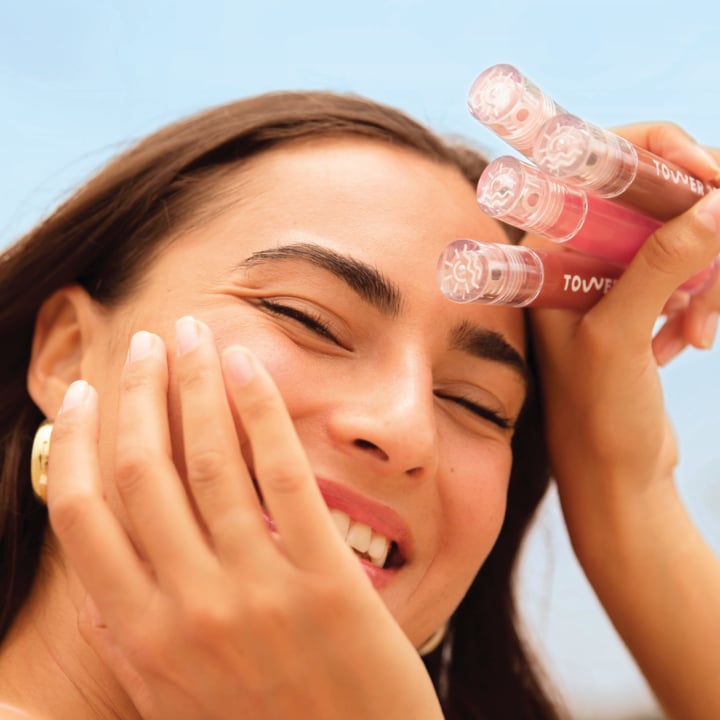 Shop Our Favorite Tower 28 Products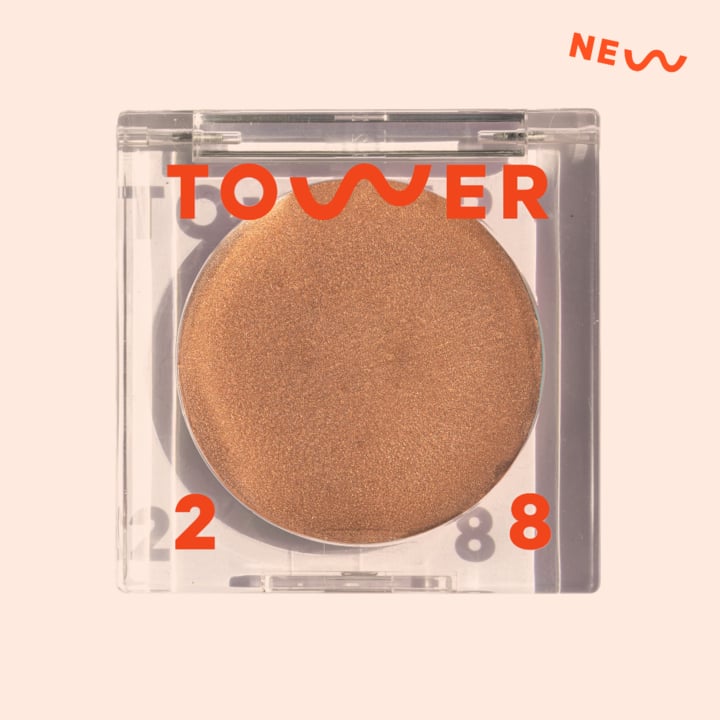 Tower 28 Bronzino Illuminating Cream Bronzer
Tower 28 SuperDew Highlighter Balm