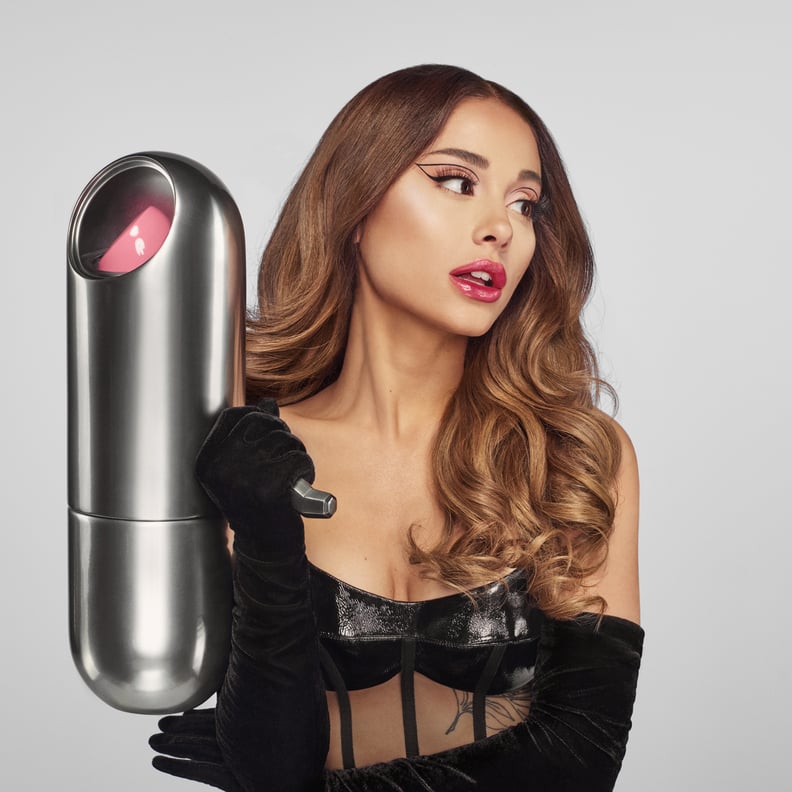 r.e.m. beauty
As POPSUGAR editors, we independently select and write about stuff we love and think you'll like too. If you buy a product we have recommended, we may receive affiliate commission, which in turn supports our work.
When someone hears that a celebrity is launching a beauty brand, the usual response is something like, "Wait, there's going to be another one?" But just because a brand is created by a celebrity doesn't mean it won't be impressive. Allow Ariana Grande to demonstrate.
Even if you're not a fan of her expansive resumé, a few swatches of her new brand r.e.m. beauty might transform you into one. Grande, for the record, is aware of how saturated the market is, but one could say this opportunity fell into her lap just like magic. While on the overseas leg of the Sweetener World Tour, Grande met with Forma, a beauty brand incubator, to discuss the possibility of creating her own makeup line. Long story short, she went home, slept on it, and quite literally dreamt of what would eventually become r.e.m. beauty.
Yes, Grande made her career in music and acting, but dipping her toes into beauty isn't a stretch. In fact, it goes hand in hand with the job she's had for over a decade. Music and makeup may seem like polar opposites, but even Grande admitted that, when you break them down, they're eerily similar. "They're both totally different outlets of storytelling, but they kind of hold hands in a weird way," she said. "The similarity is the attention to the construction, like when you're writing a song, spending time with the pre-chorus to make sure the notes set up the hook in the proper way . . . and that everything is complementary of one another. It's the same thing as putting together these formulas and making sure that each note is perfect." And although she may never admit it, perfect r.e.m. beauty is.
Ahead, Grande sat down via Zoom with us and a group of editors to share everything you need to know about the first drop (Chapter One: Ultraviolet), why it's both vintage and futuristic, and her favorite products.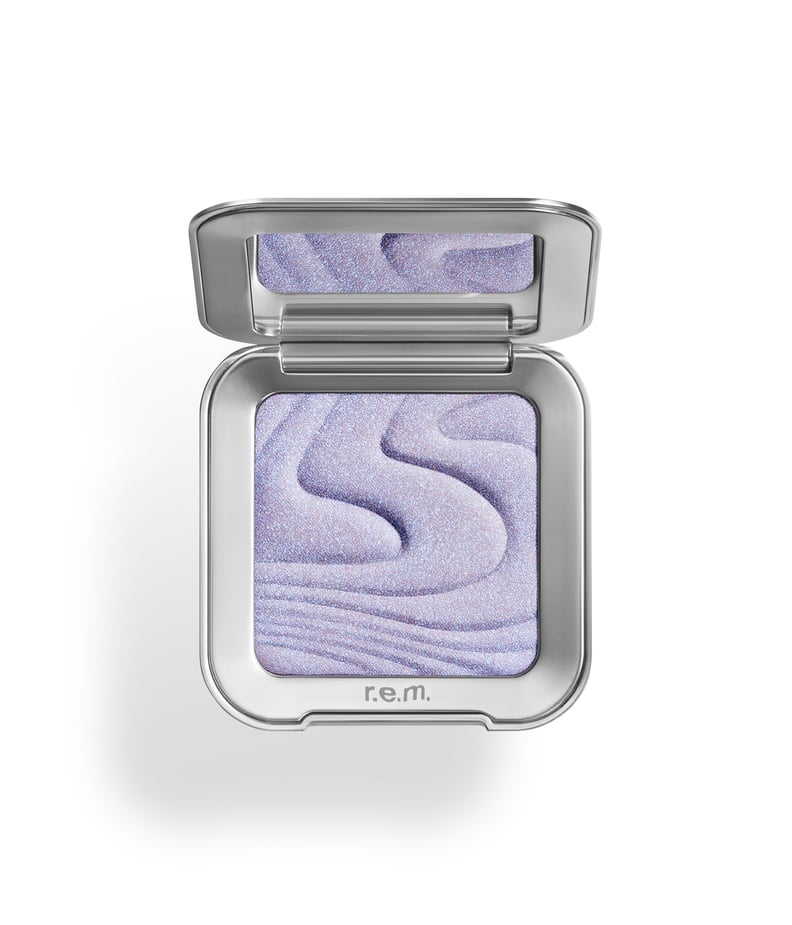 The Inspiration Behind r.e.m. beauty Interstellar Highlighter Topper
Go on Netflix, turn on Grande's musical documentary Excuse Me, I Love You, and try to tell us that she wasn't spending half of that tour testing the Interstellar Highlighter Toppers ($22).
Available in 10 shades, Grande is admittedly in love with these silky, sink-right-into-skin formulas. "You can really use them anywhere — they're not just highlights," she said. "That's the thing about a lot of products in this line — they're multifunctional." Bonus: the compact kind of looks like a Motorola Razr from outer space, as Grande specifically demonstrated on our Zoom call: "Am I putting on makeup or am I calling Mars? To be determined."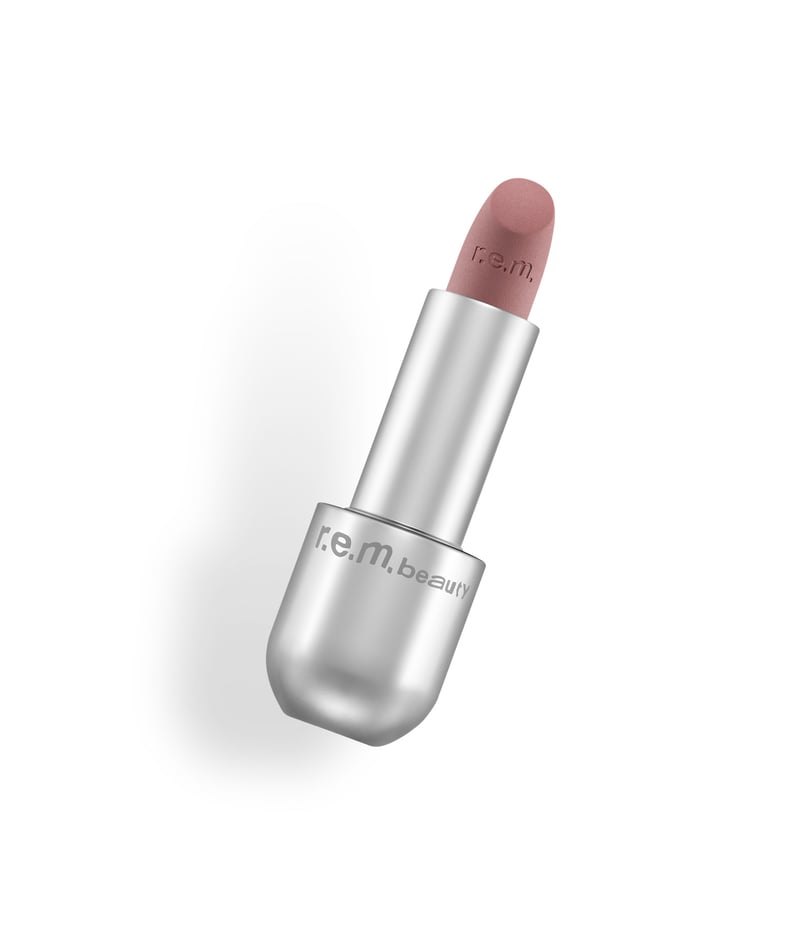 The Inspiration Behind r.e.m. beauty On Your Collar Matte Lipstick
"I'm obsessed with this packaging in a way I don't even know how to articulate," she said. "It's our little space human alien pod, and I'm so excited." Yes, this is the On Your Collar Matte Lipstick ($19), otherwise known as the Barbarella-inspired tube-space-gun hybrid you've seen in all of the ads. It's matte but creamy and comfortable to wear all day long.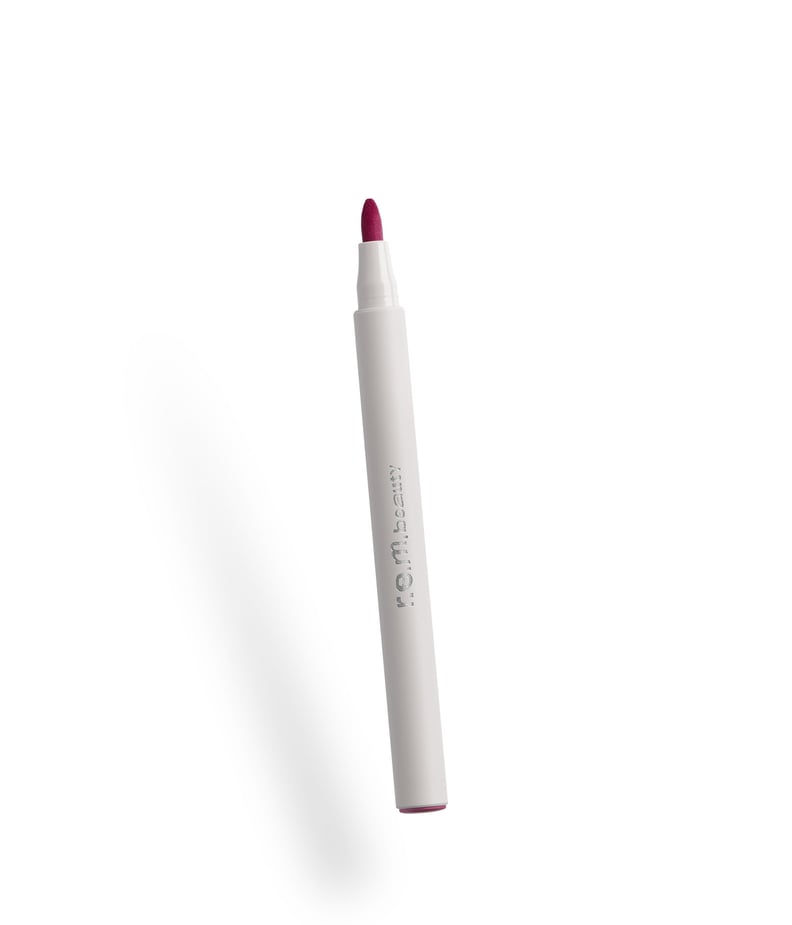 The Inspiration Behind r.e.m. beauty Practically Permanent Lip Stain Marker
If you're going to make a beauty line, you've got to be a little selfish, at least with one product. For Grande, that was the Practically Permanent Lip Stain Marker ($16). "It was always something I would desperately try to find the perfect one," she said. "You can put on a little thin layer of it, and it can feel more natural. Then, you can do more, and it's like Morticia Addams. It's exciting." Exciting is true, because unlike so many stains that come in the form of a messy liquid, this one uses a bleed-free marker applicator instead.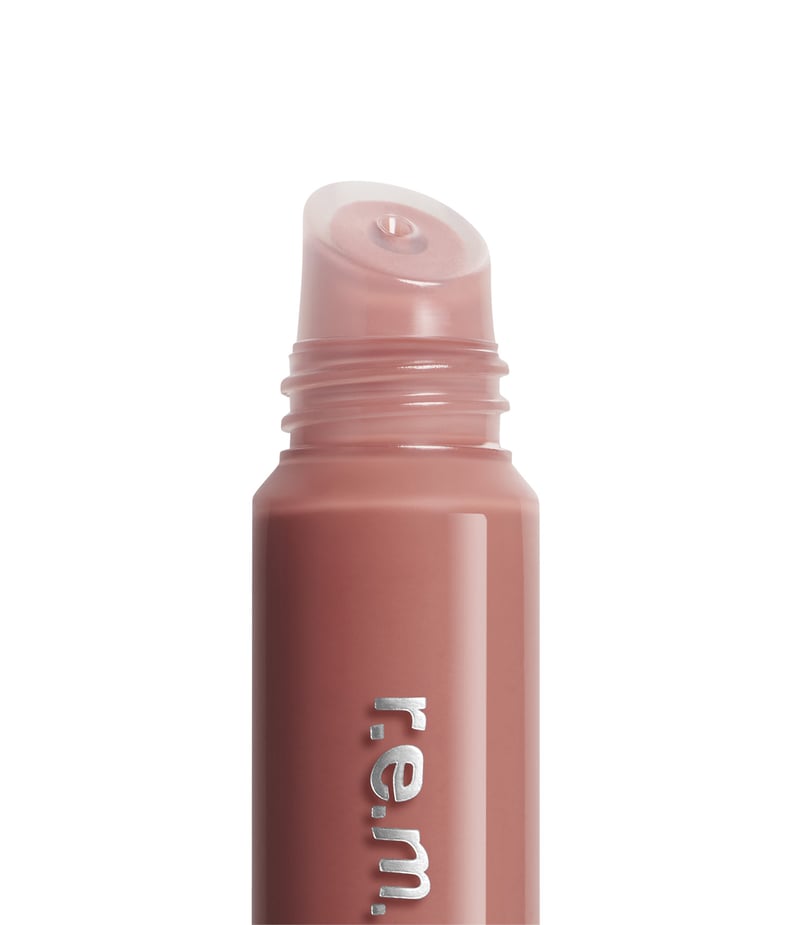 The Inspiration Behind r.e.m. beauty On Your Collar Plumping Lip Gloss
The On Your Collar Plumping Lip Glosses ($17) are the kind of nod to the '90s you won't roll your eyes at. They're available in nine shades, offer up a plumping tingle, and come with names like Chuckie, you know, as in Chuckie Finster of Rugrats.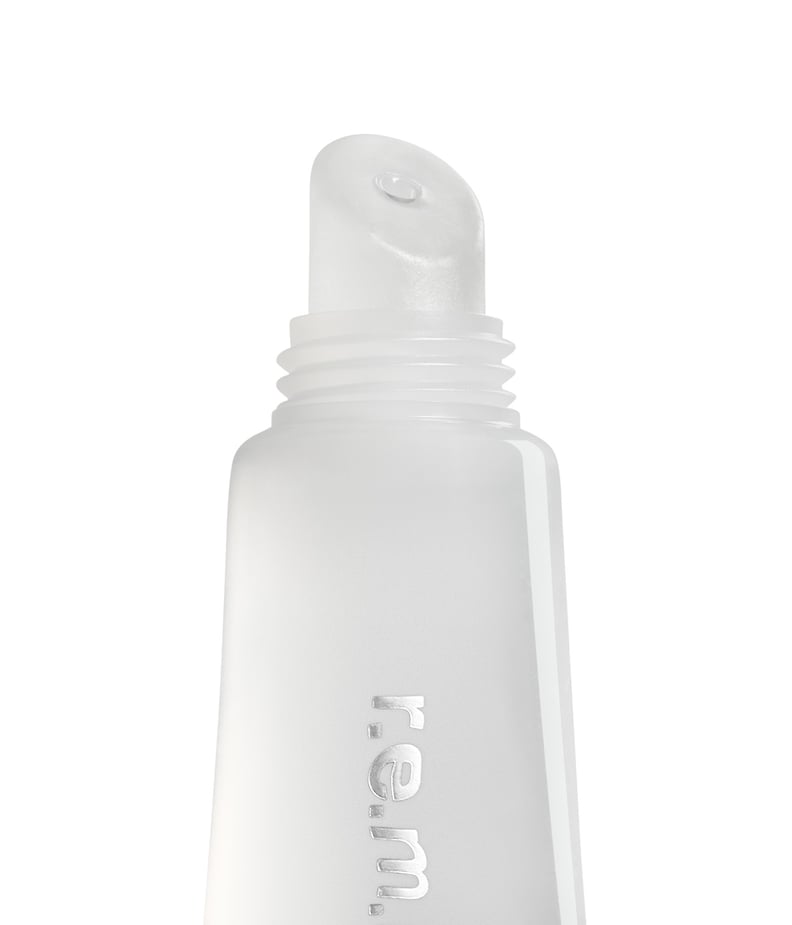 The Inspiration Behind r.e.m. beauty Utmost Importance Plumping Lip Gloss
"[Utmost Importance Plumping Lip Gloss ($17)] is in my top three favorite things in Chapter One," said Grande. "It is just the perfect clear topcoat, and it has the yummiest warm vanilla scent." It also has the same plumping sensation as the other glosses, an important feature Grande said was part of the challenge to getting the formula right.
"There was a lot to balance [for the glosses]." she said. "Between the scent, which we were very specific about, making sure it lasts a long time, and, of course, using the right amount of plump."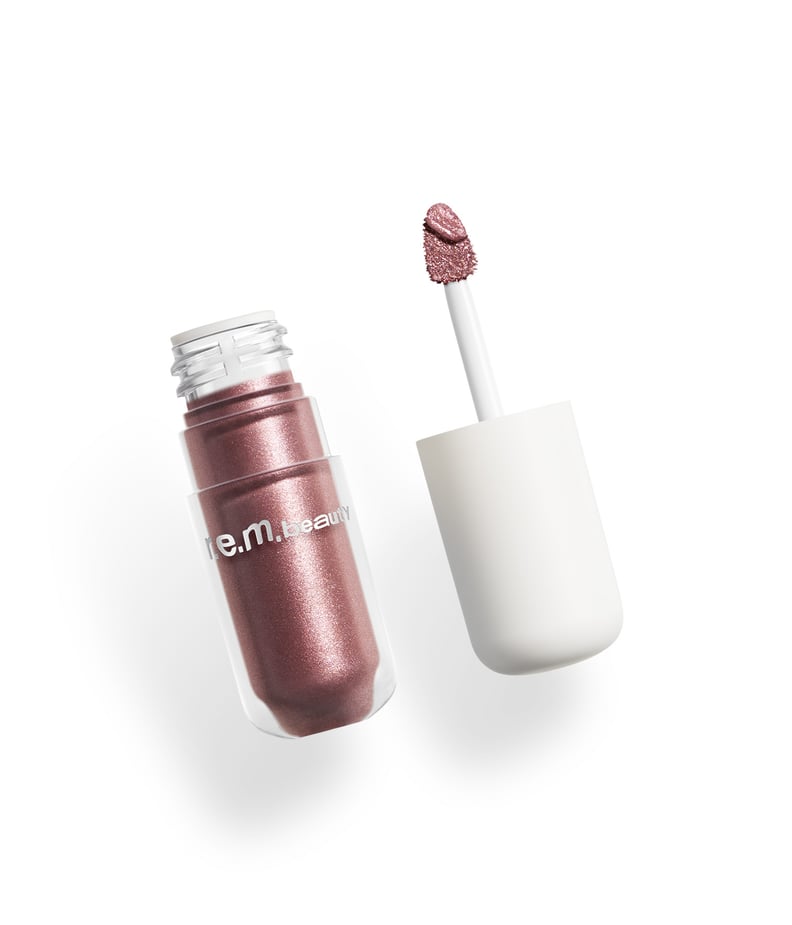 The Inspiration Behind r.e.m. beauty Midnight Shadows Liquid Eyeshadow
Grande wasn't messing around when creating these Midnight Shadows Liquid Eyeshadows ($16). First of all, there are a lot — she's dropping 21 shades, in both matte and shimmer finishes. Secondly, they're beginner-friendly and can reinvigorate your love for a lazy routine that takes all but 10 minutes to complete, yet looks like it took hours.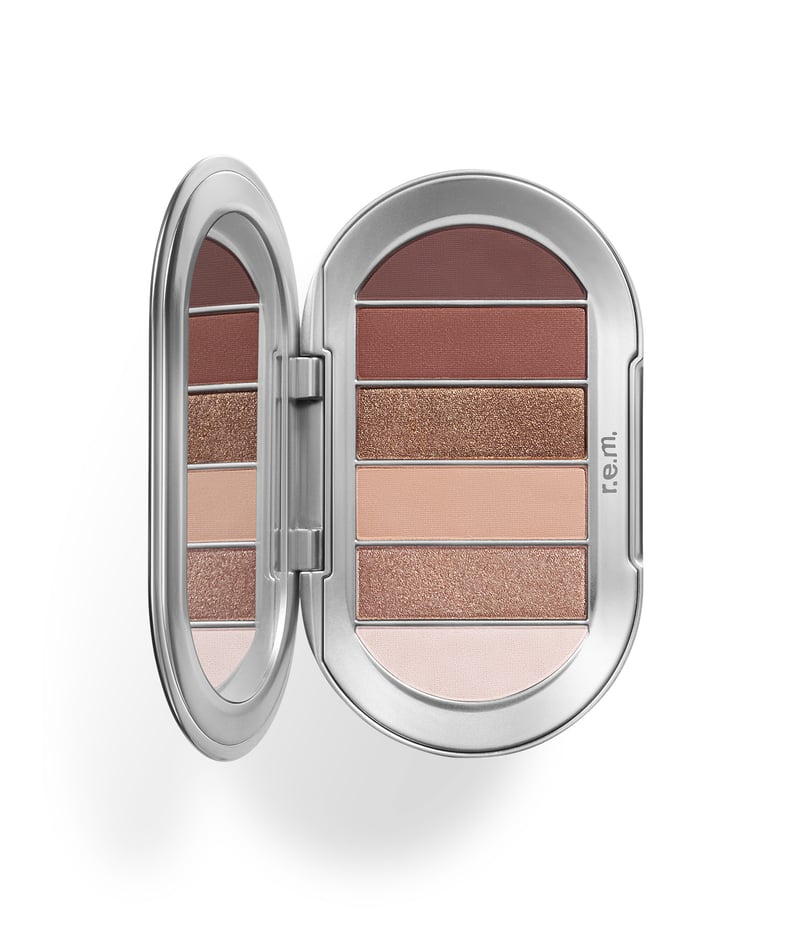 The Inspiration Behind r.e.m. beauty Midnight Shadows Eyeshadow Palettes
"I wanted to make sure that everything looked kind of like a prop from either Star Trek or Black Mirror," she said. "I didn't want it to look like makeup." And the perfect examples of this are the Midnight Shadows Eyeshadow Palettes ($24).
Available in three options — Babydoll, neutral mattes and shimmers (a staple for Grande on The Voice); Midnight Snack, cool-toned mattes and shimmers; and Principessa, warm brown mattes and shimmers — these shadows were made to grip skin with intense pigment and never move. Even oily eyelids will find the formula impenetrable.
As for the names, Grande said that Babydoll was the most personal; it's the nickname given to her by her grandparents. (She even has a "babydoll" tattoo on her finger.)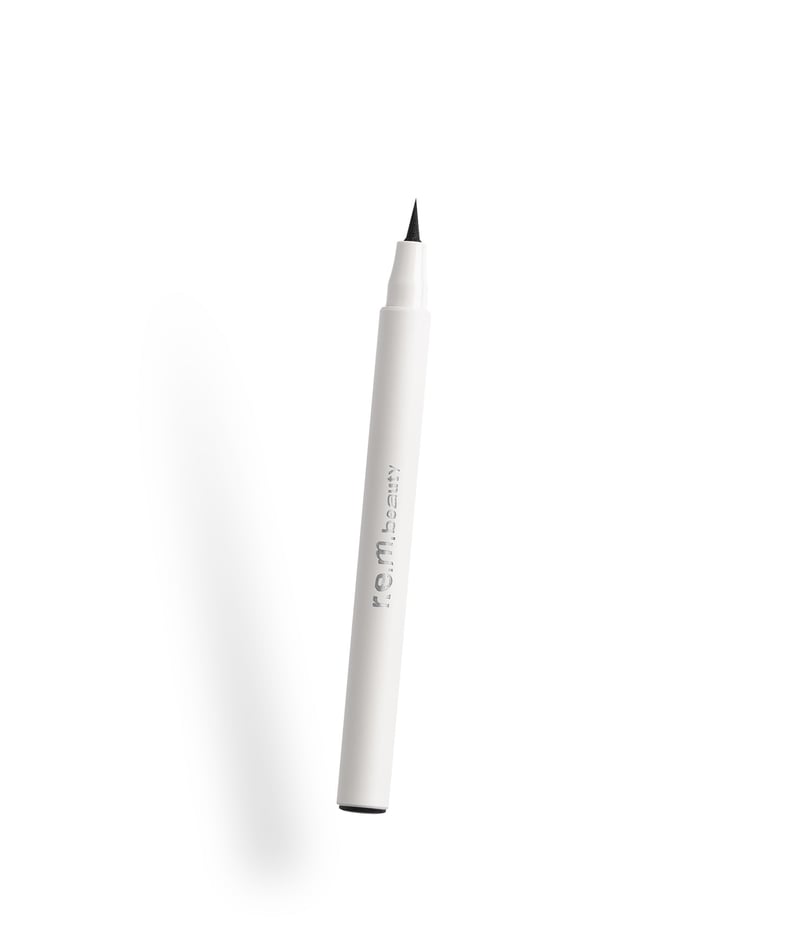 The Inspiration Behind r.e.m. beauty At The Borderline Eyeliner Marker
If there's one product that really shines out of this entire collection, it's the At The Borderline Eyeliner Marker ($19). The tip is short and easy to handle, so it doesn't tug at the skin and destroy the makeup you've spent over an hour doing. The formula is jet-black, glossy but not distracting, and waterproof. It also single-handedly dismisses the fan erasure of the song "Borderline" on Sweetener.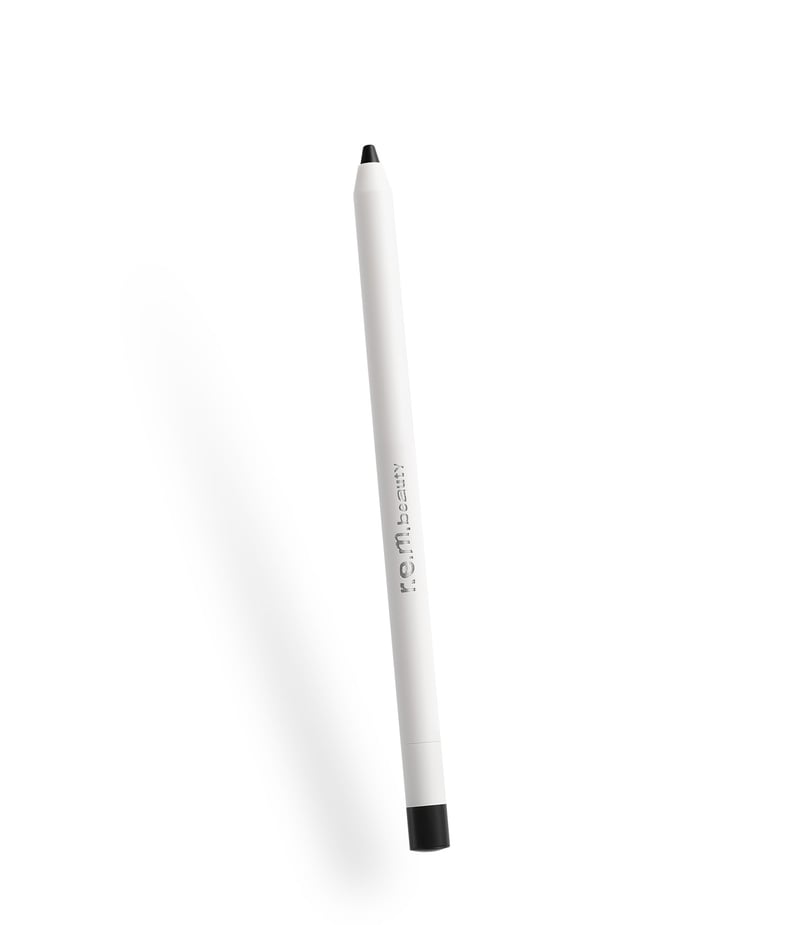 The Inspiration Behind r.e.m. beauty At The Borderline Kohl Eyeliner Pencil
Not in the mood for liquid liner? The At The Borderline Kohl Eyeliner Pencil ($17) is just as pigmented and long-wearing. Plus, it comes in three shades: black, brown, and white. Over a year after "Rain On Me" dropped, Grande finally gives us the tool we need to re-create that white graphic eye from the music video. Maybe that was just our plight, but Grande did confirm the white shade is a callback to the '60s, a decade that's inspired her style and aesthetic for years.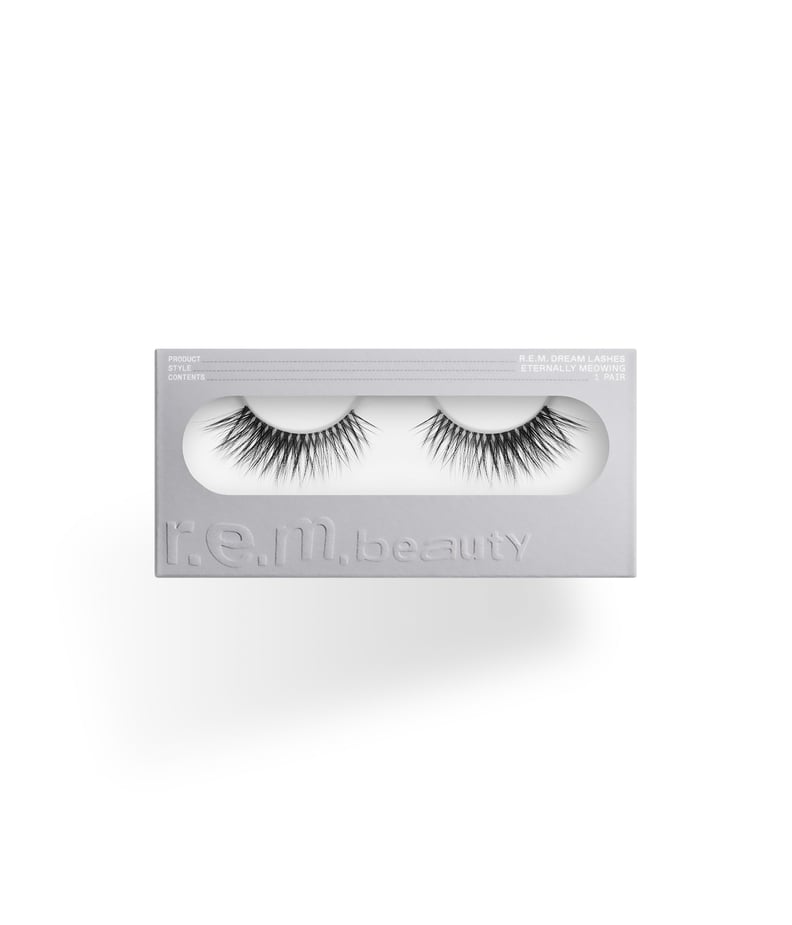 The Inspiration Behind r.e.m. beauty Dream Lashes
The Dream Lashes ($16), which are available in two styles, are another favorite for Grande on The Voice. She admittedly wears them all the time at work (these and a lot of other secret products that are coming soon). They're faux mink, friendly for everyday wear, and the kind of product you might think you'd never use but will become addicted to owning in bulk.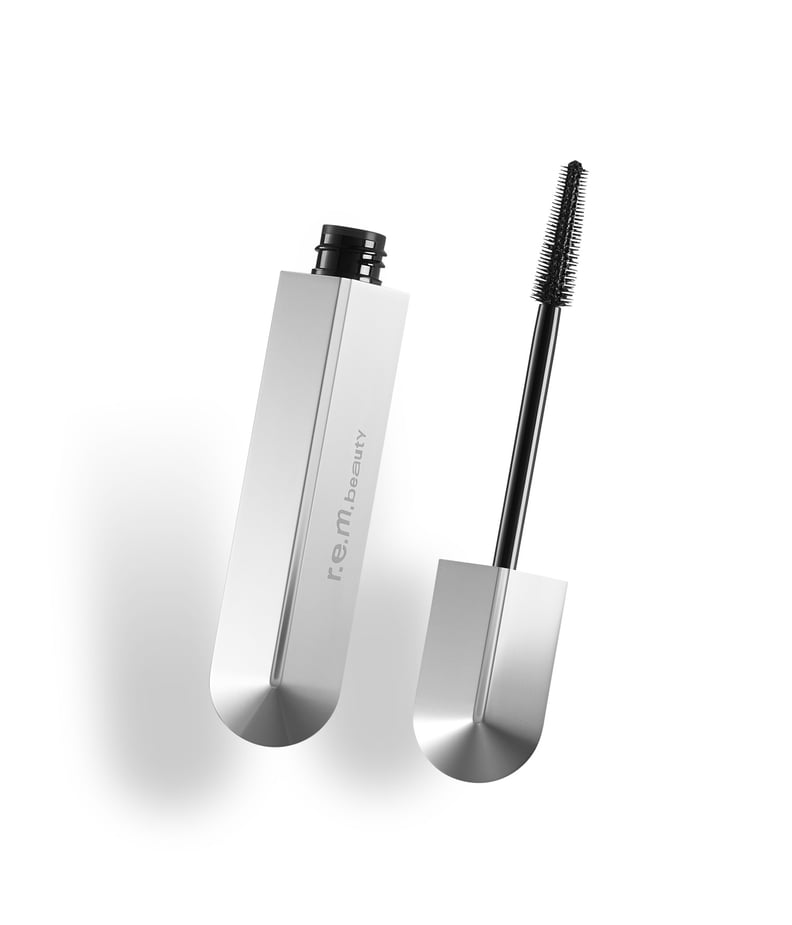 The Inspiration Behind r.e.m. beauty Flourishing Mascara
"I wanted to launch with two [mascaras]," Grande said. "This was a big debate because mascara is so important and also so personal." Some people want big drama and others want a simple, clean look for every day, so Grande gave us both. The Flourishing Lengthening Mascara ($15) utilizes a tapered wand and fine bristles to make sure even the tiny lashes get coverage, while the Flourishing Volumizing Mascara's ($15) wand was inspired by a satellite — and not just to match the brand's space theme. The three sections help deposit a dramatic amount of mascara without clumping. "After so many rounds of getting there, it's so cool to be holding it," she said. "I love it so much. I hope you do, too."