As POPSUGAR editors, we independently select and write about stuff we love and think you'll like too. If you buy a product we have recommended, we may receive affiliate commission, which in turn supports our work.
Many people find synthetic fragrances too abrasive for their skin and hair, while others can find overly scented products off-putting in general. If you have sensitive skin, specifically on your scalp, it's probably best to opt for fragrance-free hair care. Although fragrance in your hair care can add to your sensorial experience, it can sometimes lead to scalp irritation. To help you find quality hair products that don't have added fragrances and are made for those with sensitivities in mind, we rounded up the best fragrance-free hair care products on the market.
On our hunt, we found plenty of fragrance-free shampoos and conditioners, from
Briogeo's editor-approved hypoallergenic shampoo and conditioner to innovative offerings like Susteau's powder-to-lather shampoo. We also discovered a colorless dry shampoo that will refresh your hair without irritating your scalp, as well as the editor-backed Color Wow Dream Coat Supernatural Spray, which promises to deliver frizz-free results even in humid climates. If you're looking for something that's truly made for your hair type and needs, Prose hair care lets you customize your own shampoo, conditioner, and hair mask — all you have to do is take a short quiz online first.
Read ahead to shop our top picks for fragrance-free hair products.
— Additional reporting by India Yaffe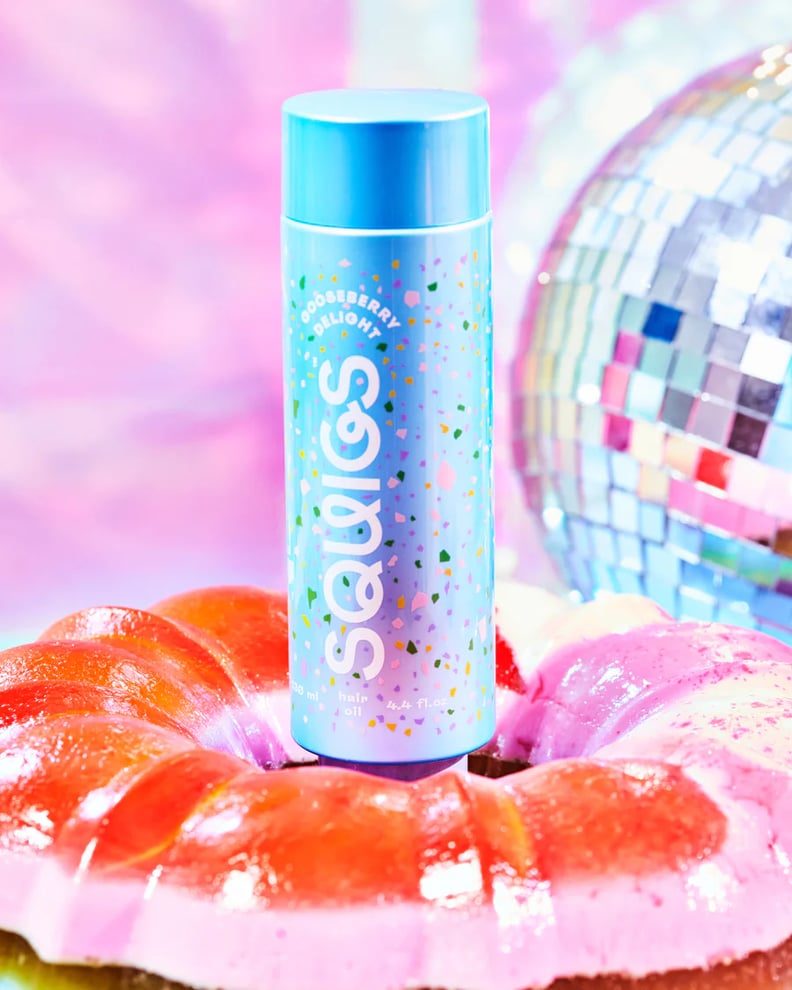 A Hair Oil: Squigs Beauty Gooseberry Delight Hair Oil
Formulated specifically for those with sensitive scalps, the Squigs Gooseberry Delight Hair Oil ($34) is an amla-based hair oil that helps reduce frizz. Use this as a pre-wash treatment and give yourself a calming head massage while practicing hair oiling. This will leave your hair with a strong, shiny, balanced look, and more importantly, a healthy scalp. It also contains coconut, apricot, orange peel, and kalonji oils. Best of all, the oil is an editor-favorite; check out our in-depth review of the Squigs Beauty Gooseberry Delight Hair Oil to learn more.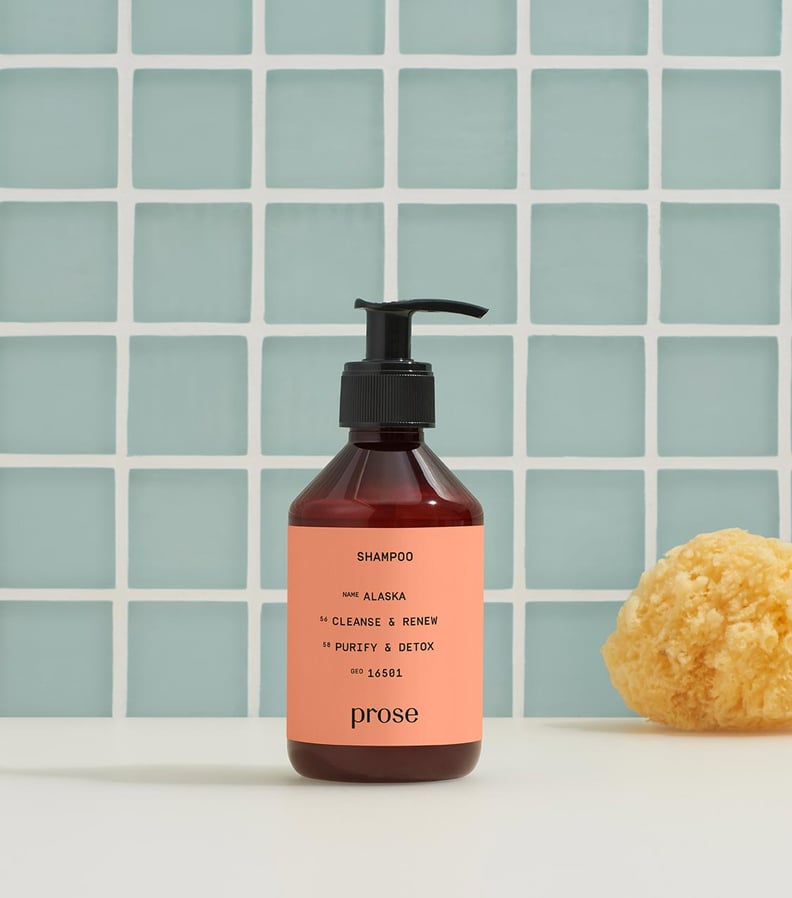 A Personalized Shampoo: Prose Custom Shampoo
With this Prose Custom Shampoo ($25), you have the option to make the formula fragrance-free. Whether you want something hydrating or thickening, Prose is designed to help you create your dream product personalized to your individual needs. The same goes with the Prose Custom Conditioner ($25). Just go on the brand's site and take a short quiz describing your hair type, texture, hair wash habits, the condition of your scalp, and more. Plus, it's all free of parabens, sulfates, phthalates, dyes, mineral oils, and GMOs, and every Prose product is cruelty-free.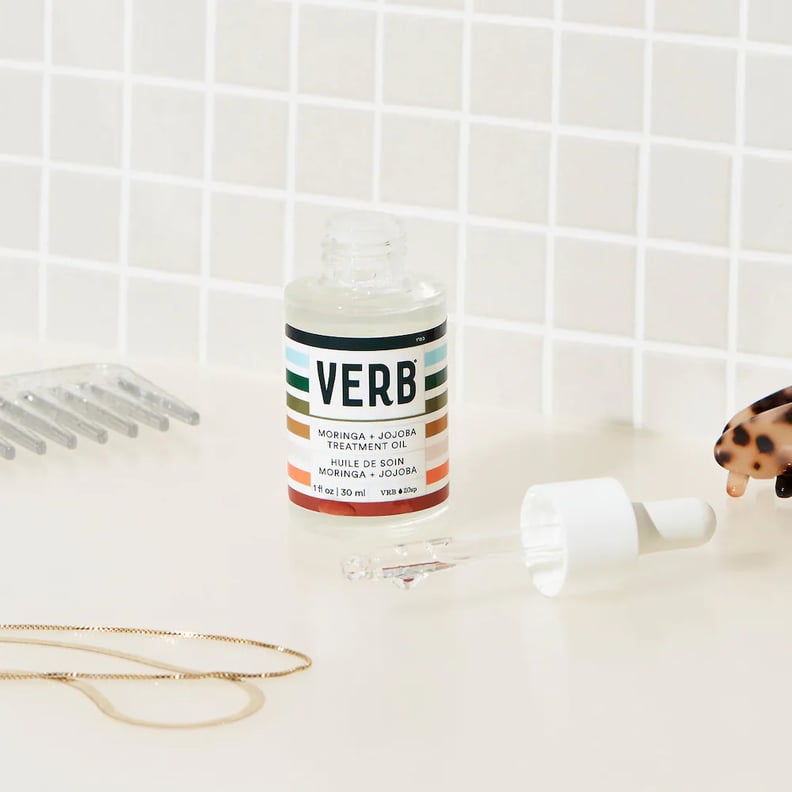 A Hair Oil: Verb Moringa + Jojoba Hair Treatment Oil
Not only does the Verb Moringa + Jojoba Hair Treatment Oil ($20) come in adorable packaging, but it also get the job done. The product has only three ingredients: moringa oil, jojoba oil, and tocopherol, which is Vitamin E. It's meant to reduce breakage, prevent split ends, and add some shine to your hair. You can use this as a pre-wash oil treatment for a dry and flaky scalp, mix it into a conditioner or hair mask for a deep-moisture treatment, or add a few drops to towel-dried or dry hair for a nourishing treatment.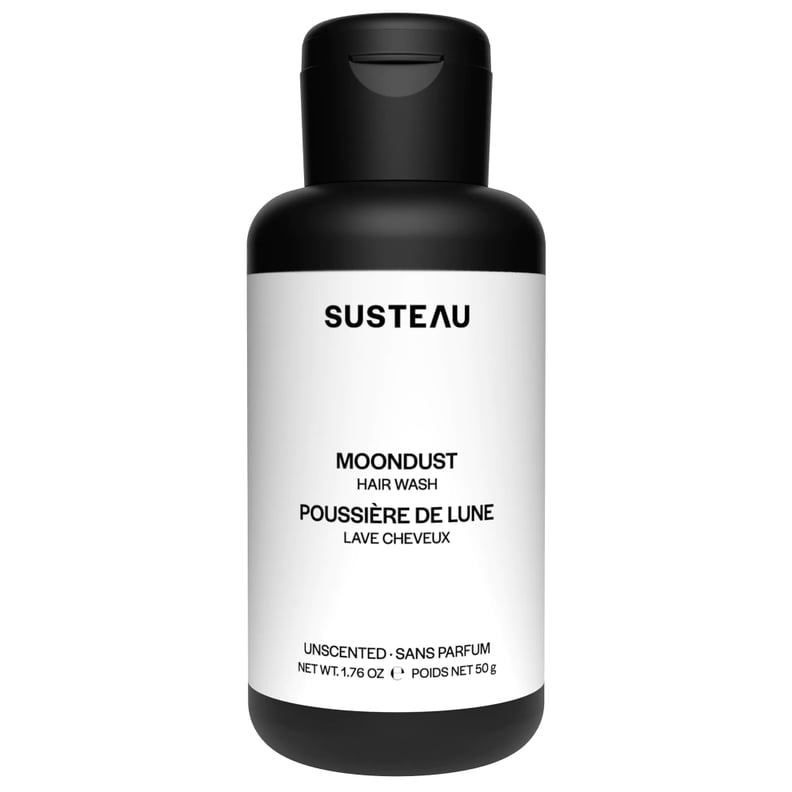 A Powder Shampoo: Susteau Moondust Hair Wash Fragrance Free
This Susteau Moondust Hair Wash Fragrance Free ($29) is an innovative powder that lathers into a shampoo. It gently cleanses the hair without stripping or overdrying, and you're left with fuller-looking hair that's soft to the touch. The formula contains rice protein, which helps fortify your hair and leave a shiny look.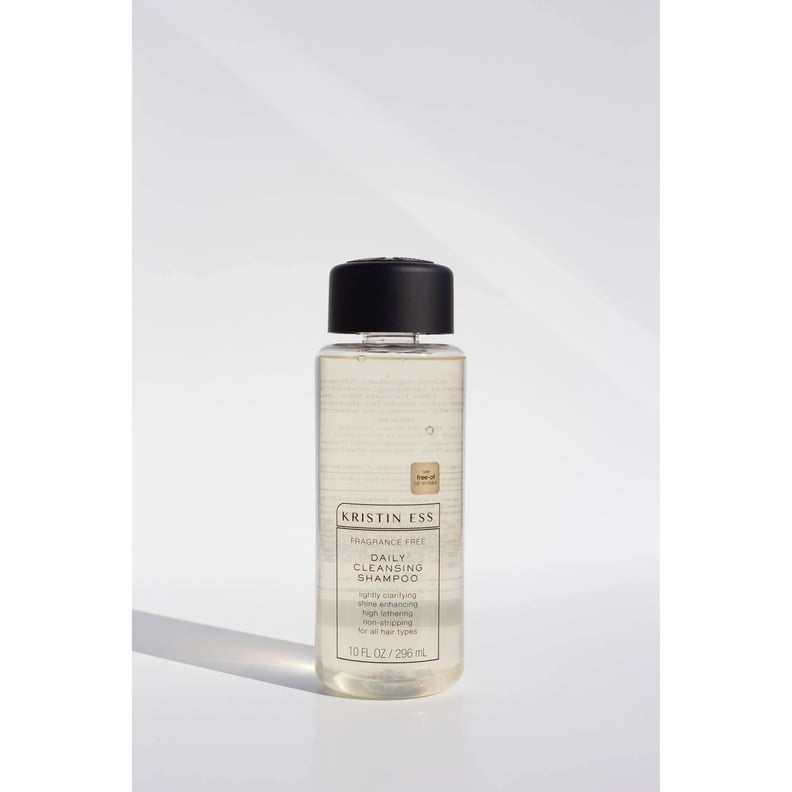 A Clarifying Shampoo: Kristin Ess Fragrance Free Daily Cleansing Shampoo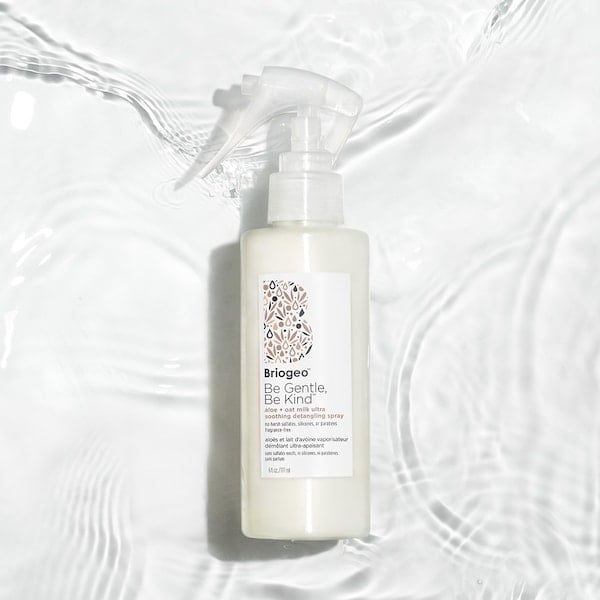 A Detangler: Briogeo Be Gentle, Be Kind Aloe + Oat Milk Ultra Soothing Fragrance-Free Detangler
Kiss knots goodbye with this Briogeo Be Gentle, Be Kind Aloe + Oat Milk Ultra Soothing Fragrance-Free Detangler ($25). It's dermatologist approved for people with dry scalps or sensitive skin. Containing aloe vera, oat milk, and green tea extract, this detangler will help your hair feel hydrated and your scalp feel less prone to irritation. Use this on wet hair, either pre-blowout or if you're going to air dry.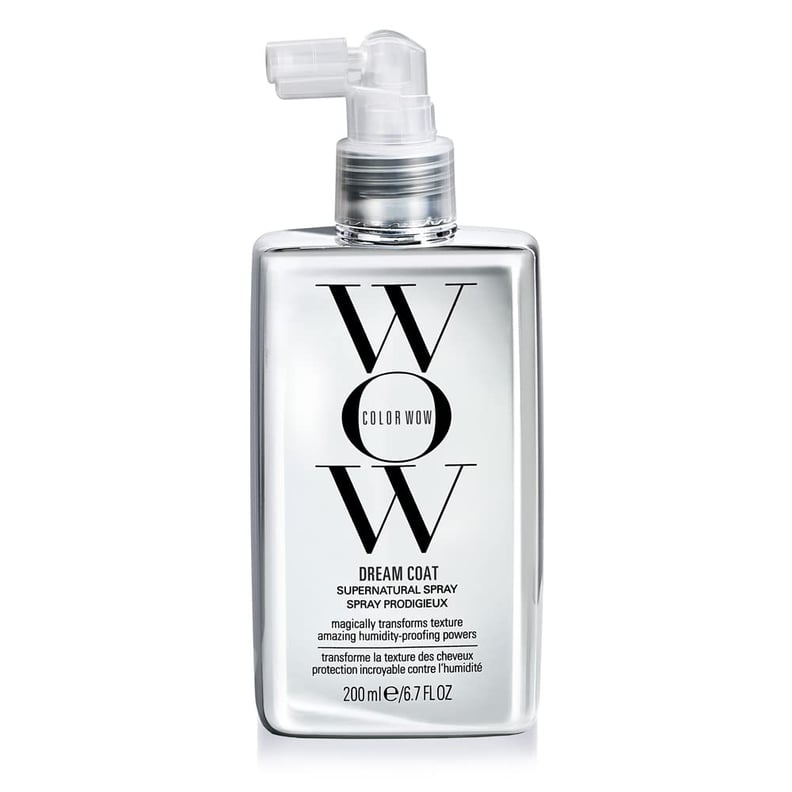 A Curly Hair Product: Color Wow Dream Coat For Curly Hair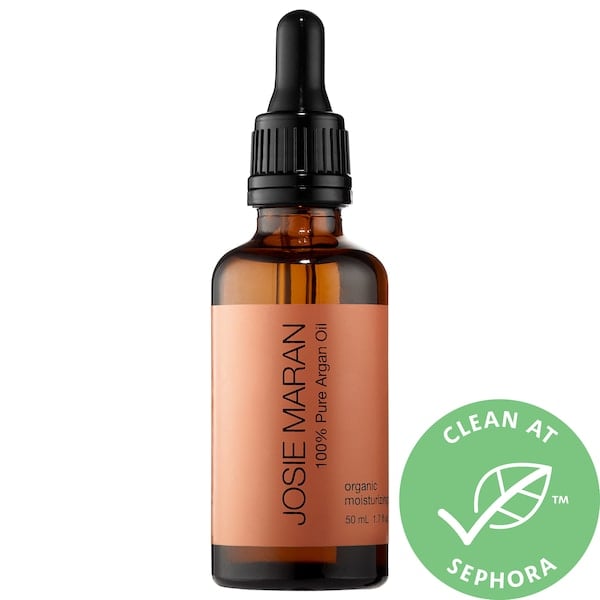 A Versatile Oil: Josie Maran 100 Percent Pure Argan Oil
Nourish your hair with this Josie Maran 100 percent Pure Argan Oil ($49). You can use it to hydrate and nourish the dry ends of your hair or as pre-wash oil treatment for your scalp. The multifunctional product can also be used on your skin and nails. The only ingredient argan oil, so there's nothing synthetic included.
A Personalized Hair Mask: Prose Custom Hair Mask
If you're looking to take your hair-care routine to the next level, add this Prose Custom Hair Mask ($38), which can be made fragrance-free when you customize it. Lather it on anywhere from five to 30 minutes before you shampoo, and the frequency will be dependent on your personalized formula.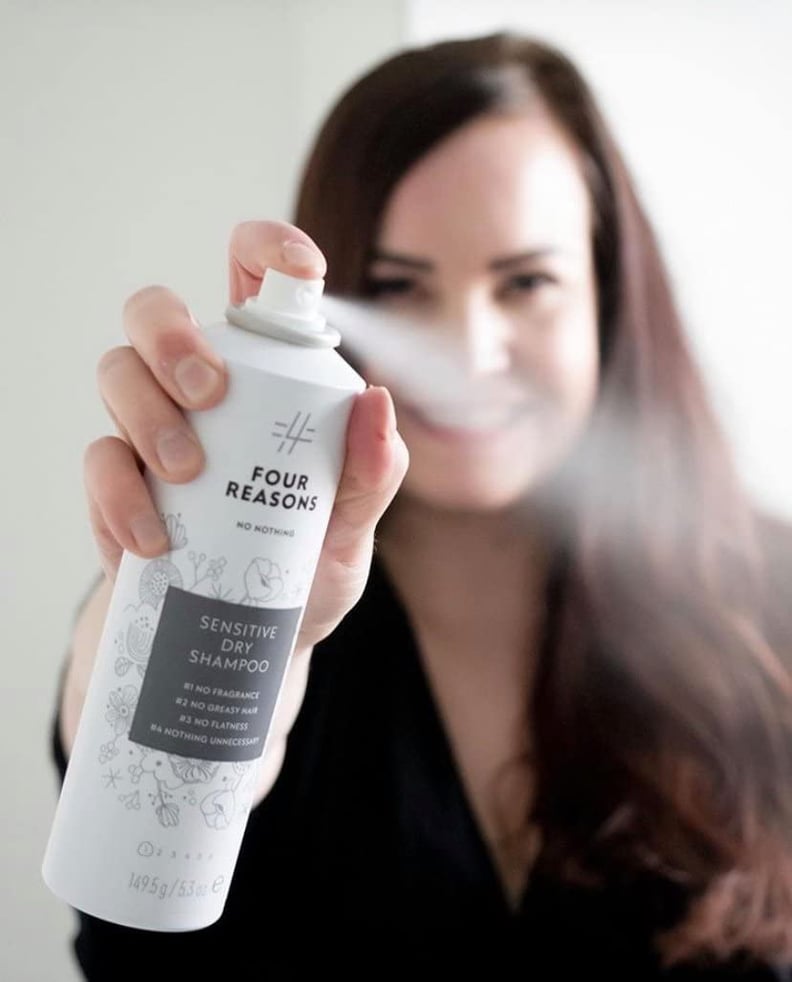 A Fragrance-Free Dry Shampoo: No Nothing Unscented Dry Shampoo
Not only can dry shampoo can have a strong scent, but it can also cause irritation to your scalp. Refresh your hair without the fragrance by spraying on this No Nothing Unscented Dry Shampoo ($24, originally $26). The formula is colorless and doesn't leave a white residue, plus it has a very fine spray dispenser that distributes the product evenly. It's also allergen-free, 100 percent vegan, and cruelty-free.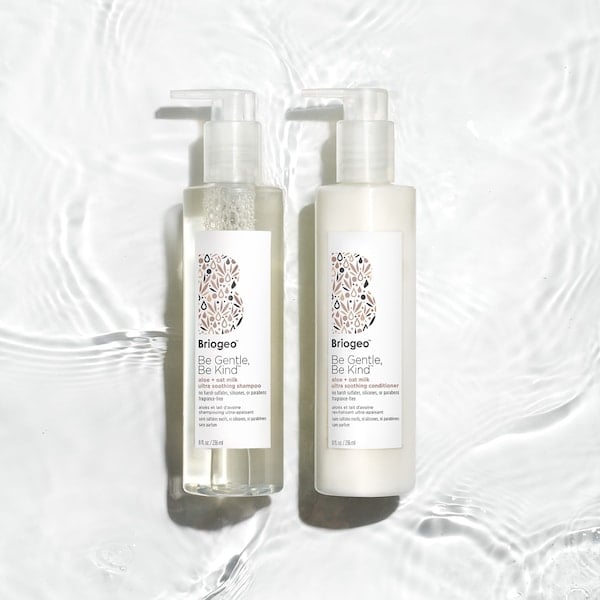 A Calming Set: Briogeo Be Gentle, Be Kind Fragrance-Free Hypoallergenic Shampoo and Conditioner

A Dermatologist-Tested Shampoo and Conditioner: Vanicream Shampoo and Conditioner
This Vanicream Shampoo ($12) is an awesome, affordable pick, and the same goes for the Vanicream Hair Conditioner ($11). Both have been tested by dermatologists, are pH balanced for all hair types, and are free of dyes, fragrance, masking fragrance, lanolin, parabens, and formaldehyde releasers. Whether your scalp is dry and flaky or oily, this duo will help calm and soothe irritation.