I Tried the Eyelash-Curler Cut-Crease Hack — See Photos
This Hack Uses an Eyelash Curler to Create a Cut Crease — So I Tried It
As POPSUGAR editors, we independently select and write about stuff we love and think you'll like too. If you buy a product we have recommended, we may receive affiliate commission, which in turn supports our work.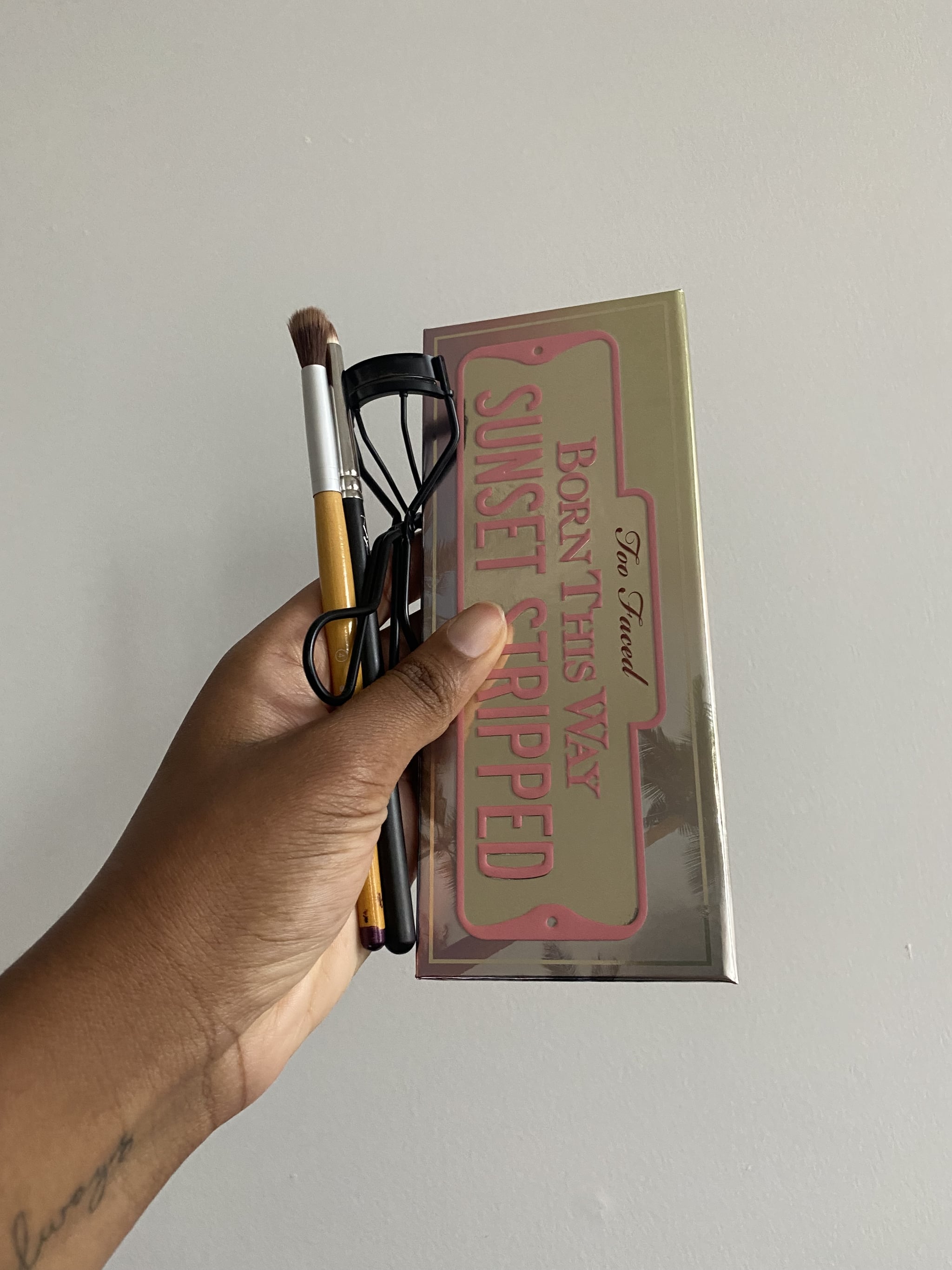 One TikTok hack has users claiming the ability to create a cut-crease eyeshadow look using an eyelash curler as a guide.
The technique has been touted as one of the easiest ways to create the look.
One editor tested the hack ahead.
There's truly nothing I love more than scrolling the beauty section of TikTok. The way people continue to innovate and try new techniques to make their beauty routines more efficient is something I admire. TikTok has become such a staple in my social media diet that the app has become the first thing I go to when looking for ways to step up my own beauty game. So when I was looking for the best eyeshadow tips for hooded eyes, guess where I made my first stop?
During my search, I came across a related video from Nikkie de Jager showcasing what was supposed to be an easy way to get a cut-crease eyeshadow look using an eyelash curler. The curler was used as a guide for where to place the eyeshadow being used, and even though she didn't end up liking the hack, cut creases are one of the many eyeshadow techniques I struggle with, so I decided to give it a try.
I first gathered my products: the TooFaced Born This Way Sunset Stripped Palette ($52), the MAC Cosmetics 219 Synthetic Brush ($28), the BH Cosmetics number four blending brush (the one I used is discontinued, but the number three brush in the Brunch Brush ($21) set is similar), and the Nars Eyelash Curler ($20).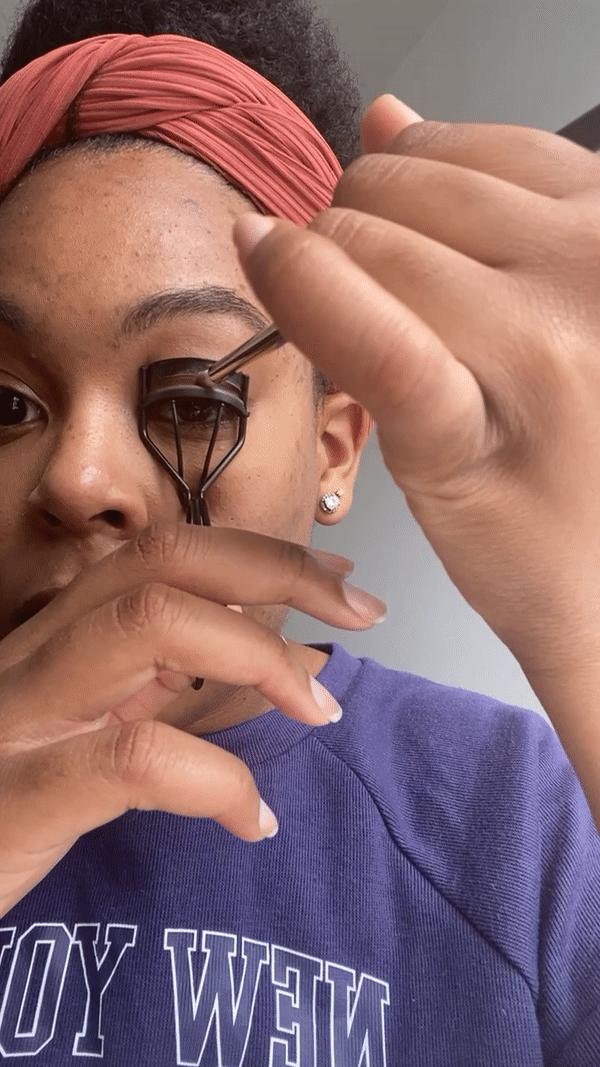 Just as de Jager did, I started by placing the entire lash curler on my upper lash lid and then slightly opening it to reveal the area where I would put the first layer of eyeshadow. Taking the MAC brush, I dipped it into the shade Cocoa Glow in the eyeshadow palette and tapped it onto my lid.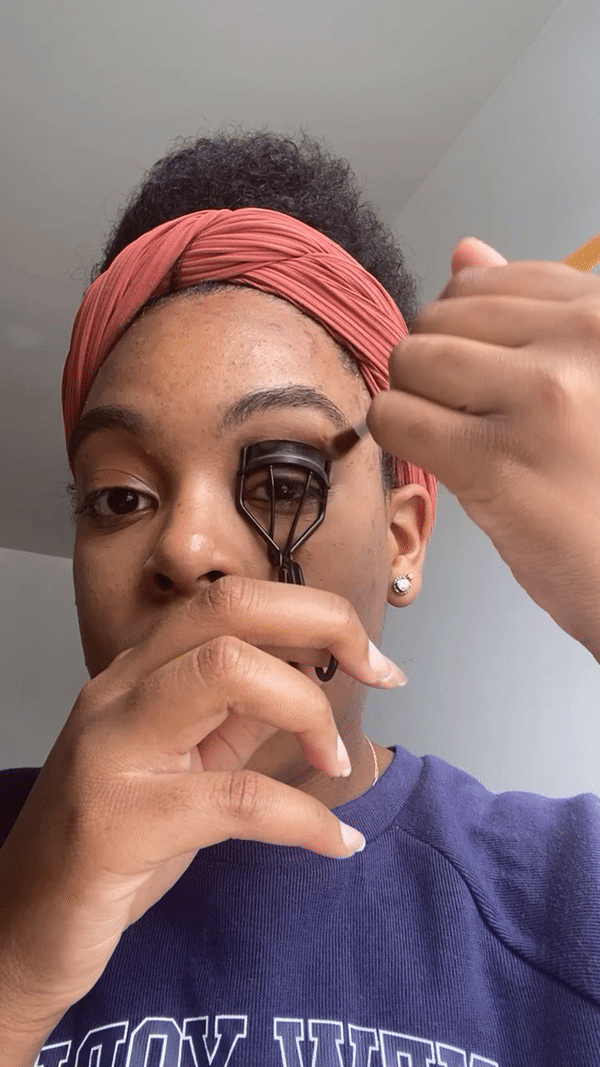 After successfully getting the shadow onto my lid, I took the lash curler and put it back on my eye, this time keeping it closed. Using the fluffier BH Cosmetics brush, I went back into the same eyeshadow, this time applying it in my crease right above the top of the eyelash curler.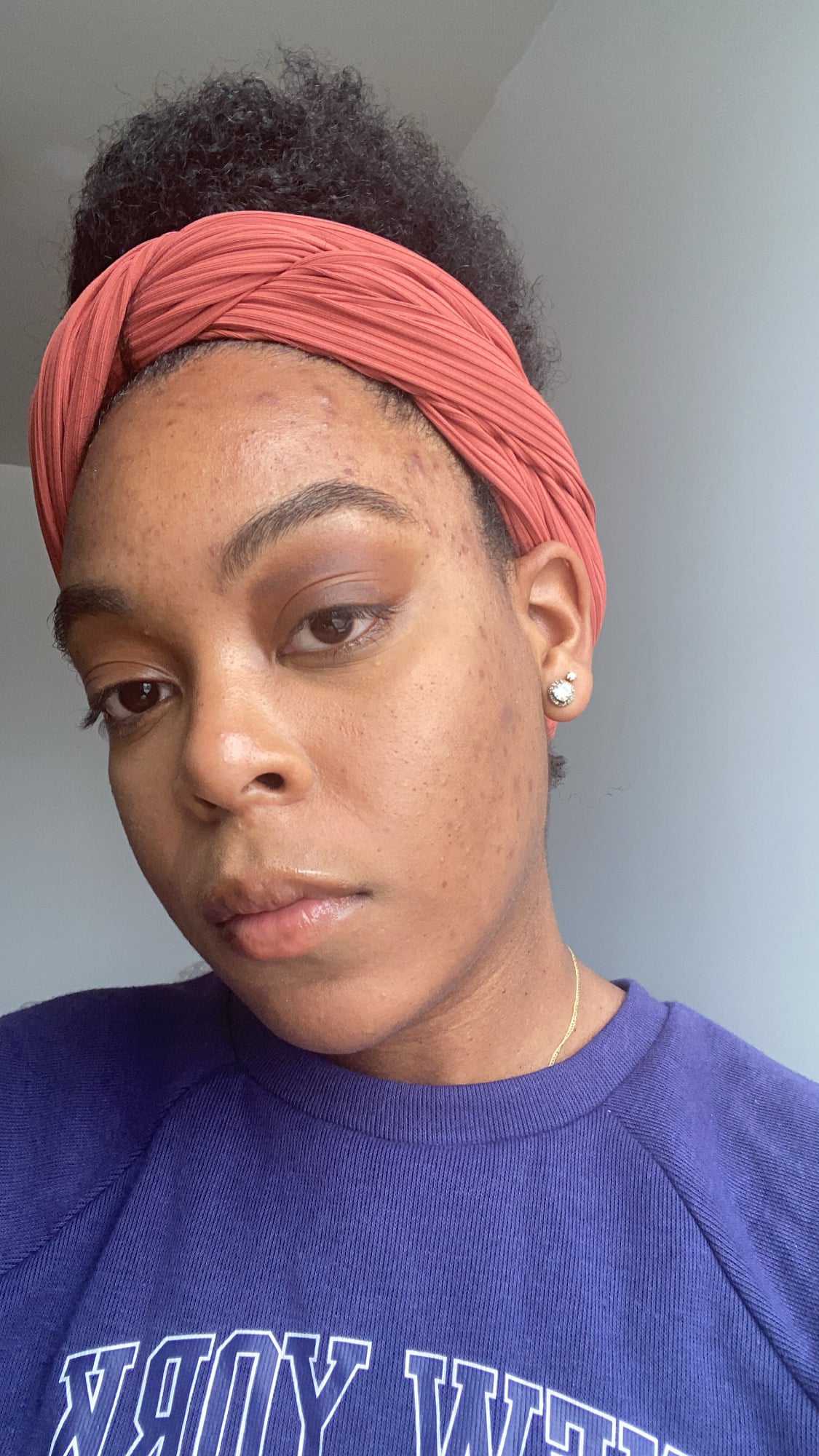 When I removed the curler, the line I had placed didn't follow my natural crease but was actually a fairly decent outline, so I decided to blend it out to see if I could still salvage the look.
After blending and adding a shimmery shadow to the lid, I could very easily see why de Jager was not a fan of this technique. While the shadow closer to my lash line didn't look terrible, the one closest to my crease didn't follow the natural shape of my eyelid, so I ended up with what was essentially just a diagonal line across my eyelid.
This hack, while it made sense in theory, doesn't seem like it will work on smaller or hooded eyes, both of which I have. The lash curler, which is the most essential part of the process, is not a universally flattering shape that will fit all, or even most, eye creases, so the majority of people most likely wouldn't get a cut crease that is suitable for their eyes using just this hack alone. While it does make a good guide, this is probably not an experiment that I will likely be revisiting in the future.
Image Source: POPSUGAR Photography / Ariel Baker