The Truth About TikTok's Face-Taping Trend For Wrinkles
TikTok Has People Taping Their Faces to Prevent Wrinkles — but Does It Work?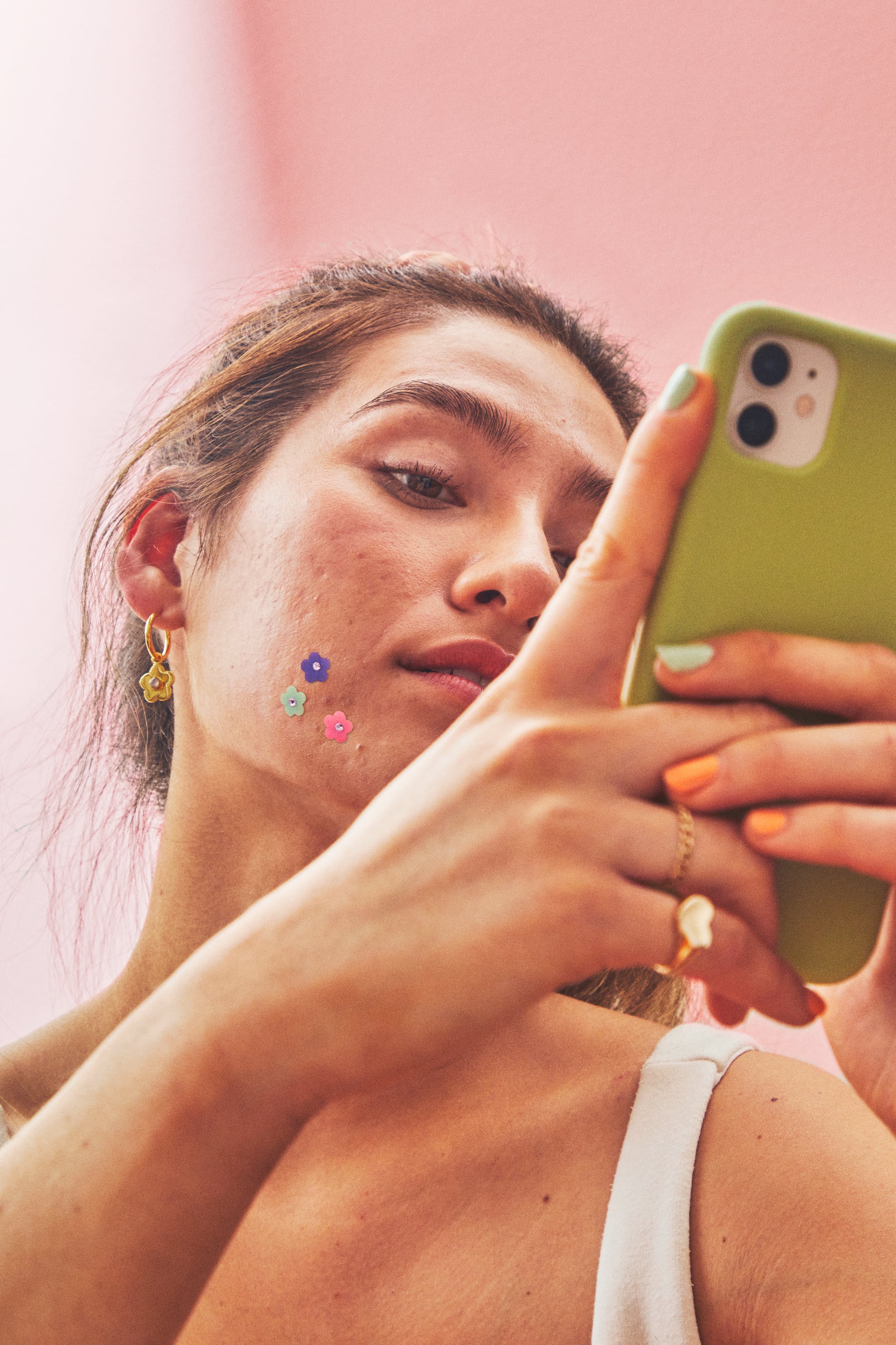 Image Source: POPSUGAR Photography / Matthew Kelly
TikTok is a mixed bag. On one hand, you can learn so much from the many, many talented creators on the app. On the other, you have the risk of misinformation spreading rapidly. The beauty side of TikTok shows both of these truths very clearly. Nestled among the helpful makeup hacks and hair tutorials are incorrect — and sometimes downright harmful — beauty tips, like the face-taping trend that's currently sweeping the video-sharing platform.
On TikTok, #facetaping has 4.4 million views and thousands of videos from different creators each putting their spin on the skin-care trend. To summarize, this trend sees people using various kinds of tape, ranging from Scotch tape to special cosmetic tape, to freeze their faces while they sleep. "The purpose is to use tape to constrict the muscles in your face and limit their motion to minimize wrinkles," board-certified facial plastic surgeon Michael Somenek, MD, tells POPSUGAR. "This is an overnight ritual that requires you to sleep with the tape on, keeping you from frowning or making any expressions during your sleep."
"I have become very familiar with the numerous emerging TikTok trends in the past year as many of my patients come in asking about them," board-certified plastic surgeon Norman Rowe, MD, says. But Dr. Rowe and Dr. Somenek — along with quite a few other dermatologists on the app who have reacted to a handful of these videos — agree that it's not all it's cracked up to be. "The idea that a simple piece of tape can prevent underlying muscle from causing wrinkles, thus removing the look of them, is unrealistic," Dr. Rowe says.
Though some people on TikTok claim the tape helps them wake up with smoother-looking skin, it's likely either untrue or they're using the method in conjunction with another skin-smoothing treatment, like Botox, which is really providing the results they're seeing. But expecting face tape to prevent wrinkles can potentially do more harm than just getting someone's hopes up. "If someone is using a really strong adhesive tape, they can risk pulling off their top layers of skin, leading to even more damage down the line," Dr. Rowe says. Dr. Somenek adds: "This can cause a tear in the skin barrier, and the trauma could result in underlying pigmentation or leave you at risk for a bacterial infection that could potentially scar."
But now that we've covered that putting crafting or household tape on your face while you sleep is a bad idea, you may be wondering if special-made face tape or wrinkle patches that you can buy at the store are any better. To which Dr. Rowe says: "Not really; it's the same thing as normal tape. Tape can't fix these issues." Not to mention, tape "considered strong enough to stay in place throughout the night" can cause irritation, redness, and even breakouts with excessive use, Dr. Somenek explains.
If you're concerned about wrinkles, Dr. Rowe recommends another tried-and-true (and scientifically proven) product: sunscreen. "The best way to minimize fine lines is to wear sunblock — anything over SPF 30 is great," he says. You can also start to use a retinoid in your nighttime skin-care routine to increase cellular turnover and reduce the appearance of fine lines. "I would also suggest using Botox to help prevent fine lines — an ounce of prevention is worth a pound of cure, or tape, for that matter."