Why Don't Hotels Stock Products for Curly Hair?
You're Right, Hotels Don't Stock Curly-Hair Products. But Why Not?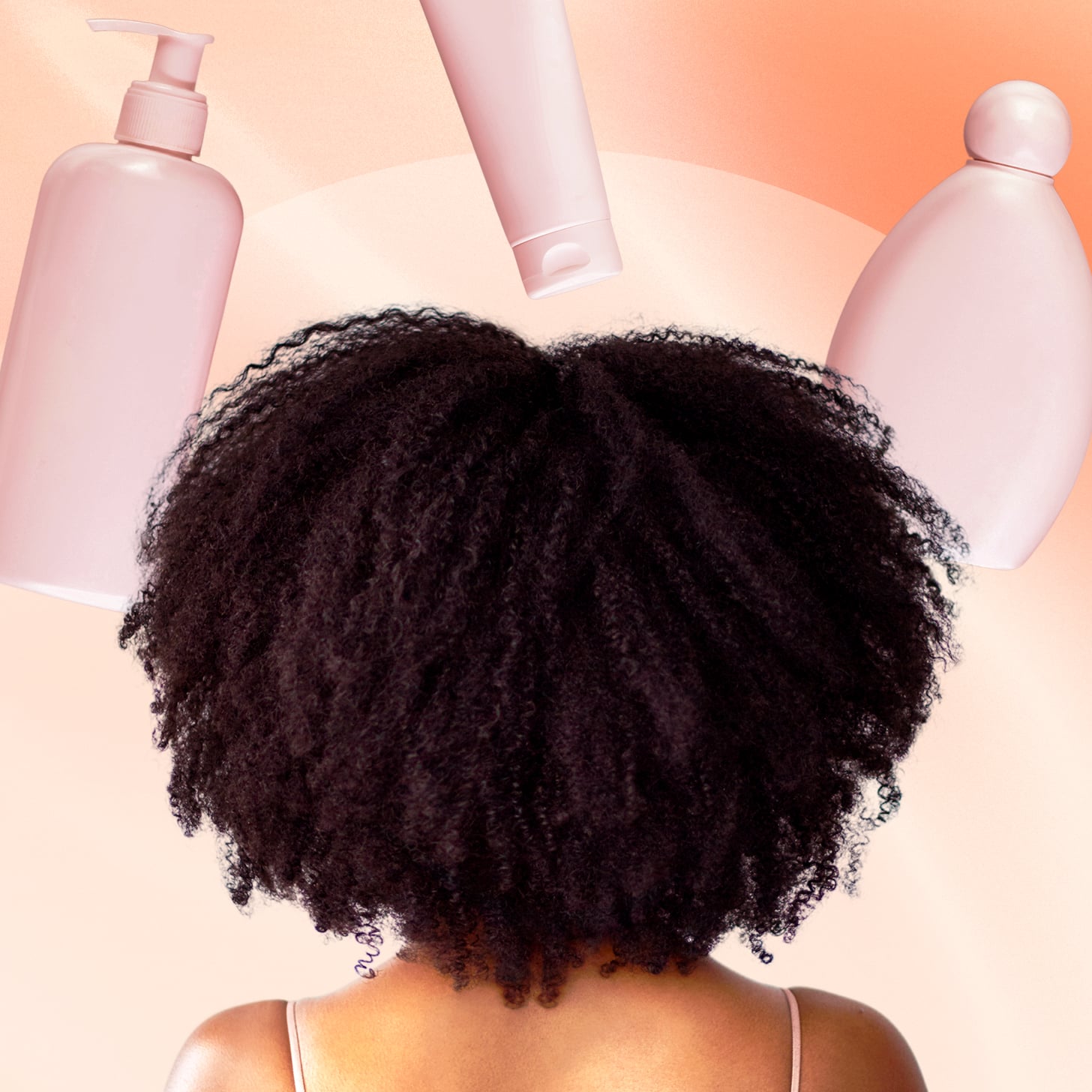 Image Source: Getty / Delmaine Donson / Kristina Kuptsevich
In a few short weeks, your social media feed will be filled with pictures of people trotting off to exotic locations to soak up the warmth of the summer months. For some, that means finding your go-to protective style or figuring out your staple manicure for the season. For others, it looks like stocking up on your favorite hair products and travel-sized containers, in anticipation of the lack of options at hotels and other accommodations.
Depending on where you're headed, buying beauty products once you arrive can cost a pretty penny due to everything from a lack of accessibility to the general "tourist tax" (when surcharges are added to products sold in areas primarily visited by non-citizens). Typically, that's where hotels come in, stacking rooms with shampoo, conditioner, and shower gel that then gets refilled by the janitorial department. The problem is that these products never really work for hair types any other than fine to "normal."
It's a problem that is encountered all too often, but never really addressed. Entrepreneur Hannah Bronfman discussed her experience as a curly-haired traveler in a TikTok that has since received thousands of views. "I find that traveling with hair care is a real pain because so many products are needed," she says in the video. "But every time I show up to a hotel there are no products for textured hair." While some hotels are folding beauty items into their minibar offerings, as reported by Glossy, hair care is rarely among the options.
This got us thinking: what exactly goes into choosing the hair products hotels stock rooms with, and why are so few intended for curly hair types? As it turns out, there's a lot more to the strategy than meets the eye.
How Hotels Choose Hair Products
To start, sourcing the products is a process that is multilayered. "The item must speak to and for the hotel brand," Patrick Fernandes, executive managing director of the Carillon Miami Wellness Resort (which stocks the Geneva Green line, which has a two-in-one hair and body wash) tells POPSUGAR. "It must also comply with local requirements — for example, use of plastic products — and be practical for the guests." Additionally, the selected product line should work for a range of different hair and skin types, as well as conditions, like dandruff. "Shampoo products will also cater to the location and that most guests will face when they visit the property."
So say you go to a beachfront property where guests use the beach or pools frequently, the product line used there may more heavily lean toward fighting the drying effects of chlorine. Typically they'd then go to their rooms and find products from brands like Le Labo, C.O. Bigelow, or even Malin + Goetz if at more luxury properties, but more often that not there any non-branded products simply labeled "shampoo" and "conditioner."
As for how a hotel decides to move forward with a hair-care brand in the first place, sometimes it's a game of give and take. "Understanding that every single box may not be checked off, a hotel will generally select a product that accommodates most," Fernandes says. Additionally, many hoteliers don't go to the normal beauty supply stores like Sallys or Target to acquire its beauty products, so the brands they stock may be unfamiliar to the everyday pedestrian. "Hotels usually have a Group Purchasing Organization (GPO) that carries relationships useful to hotels," Fernandes says. "Many companies also buy mailing lists and approach a hotel that way."
For Cessie Cerrato, founder of Cessie C. Communications, when it came to many of the hospitality brands that she worked with, hair-care product choices came down to saving money. "Hotels oftentimes are buying in bulk, to keep costs down, so it makes it a bit more challenging to have shampoos for all kinds of hair," she says.
Still, as someone with curly hair herself, Cerrato has figured out a few hacks to get around lugging her entire hair-care routine with her when traveling. "I sometimes ask to borrow some of the better products from the hotel's hair salon, which usually offers more diversity in product offerings," Cerrato says. "I forgot my blowout brush at home once during my travels and the hair salon was so nice to let me borrow one of the good ones. More often than not, they will be gracious about that."
How Hotels Can Better Cater to Tourists of All Hair Types
Even though, technically the products placed in rooms should be able to work on all hair types, many places don't take into account how much moisture curly hair needs or even more how much product people with textured hair tend to use. Now, right or wrong, many people with thicker, more voluminous hair, tend to use more than the recommended dime-sized amount of product to get the lather that they are looking for when washing their hair. This means that the tiny bottles provided by the hotels probably won't last through half of someone's wash session. When that happens, they either have to pay for overpriced hair products or pack their own, neither of which is ideal. But where does this issue fit in with companies that are prioritizing cost saving above all else?
While the current hair-product situation in hotels is often less than ideal, Cerrato does recognize that the industry is changing. "I've seen a huge increase in luxury hotels partnering with beauty brands, not just in the spa," she says. "Brands like Natura Bisse, Dermalogica, and L'occitane can be found in hotels around the world and the options are fantastic."
Still, there is a glaring opportunity for a company to make textured hair-care products a staple in hotels across the world. It's something that people are willing to put money behind — just take Bronfman, who has said she'd invest in a cause like this to make the experiences at hotel much better for herself and other textured-hair people.
Beauty product inclusivity in the hospitality space is ever-evolving, and it's a space that Cerrato is excited to see continuing to flourish. "I think we will really start to see more diversity in the products as hotels are growing increasingly aware of the demand from their guests for diverse products," she says.