Jennifer Lopez Reveals a New Baby Braids Hairstyle
Jennifer Lopez Switches Up Her Look With Face-Framing Baby Braids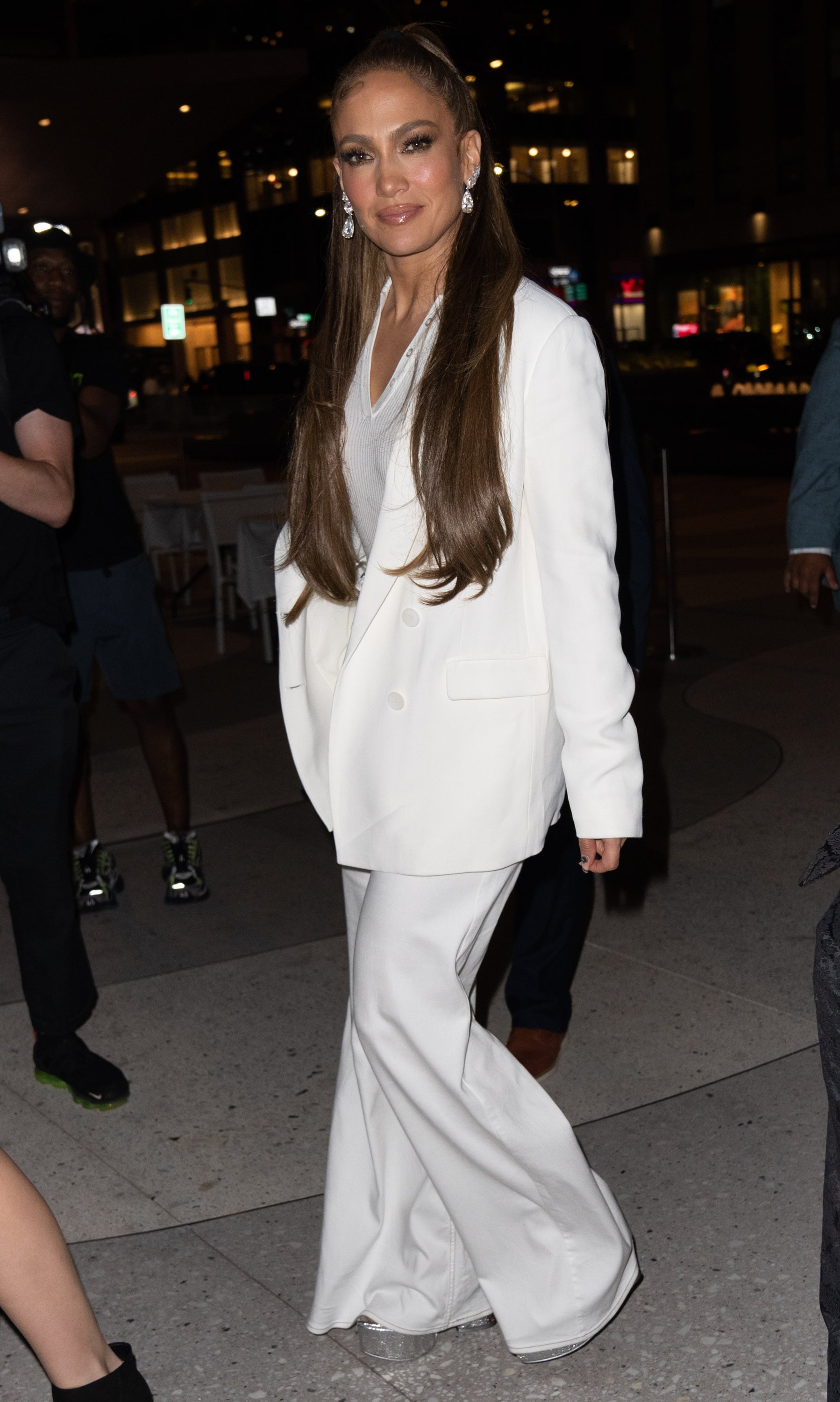 Image Source: Getty/ Gotham / Contributor
Jennifer Lopez's latest hairstyle is proof that baby braids aren't going anywhere any time soon. The singer and actor posted a video on Instagram showing off her new look and she styled the trend in a quintessential fashion: two single braids framing her face perfectly with the rest of her hair slicked back into a sleek bun.
Baby braids have been all over Hollywood recently with other celebrities like Bella Hadid, Zoe Kravitz, and Jordyn Woods also stepping out in the trend. "I love baby braids framing the face," celebrity hairstylist Laura Polko previously told POPSUGAR. "Some of my clients like Hailey Bieber have been requesting this look."
If you want to give baby braids a try for yourself, you're in luck because the hairstyle is easy to recreate. To get the look at home, grab two small sections of hair from the front of your head and braid the pieces into two tight, identical braids. Then, secure the ends of the braids with a playful accessory to give baby braids a fun upgrade.
"Colored elastics are a great way to add some dimension with pops of color to your hair look and can be done in an easy couple of minutes," Polko said. "Butterfly and mini claw clips are back in a big way," Nate Rosenkranz, New York City-based celebrity hairstylist, also added. "These little clips pack a big punch."
Take a closer look at Lopez's hairstyle below.