Kris Jenner and Khloé Kardashian Have Matching Cross Tattoos
Looks Like Kris Jenner Finally Fessed Up to the Matching Butt Tattoo She Got With Khloé Kardashian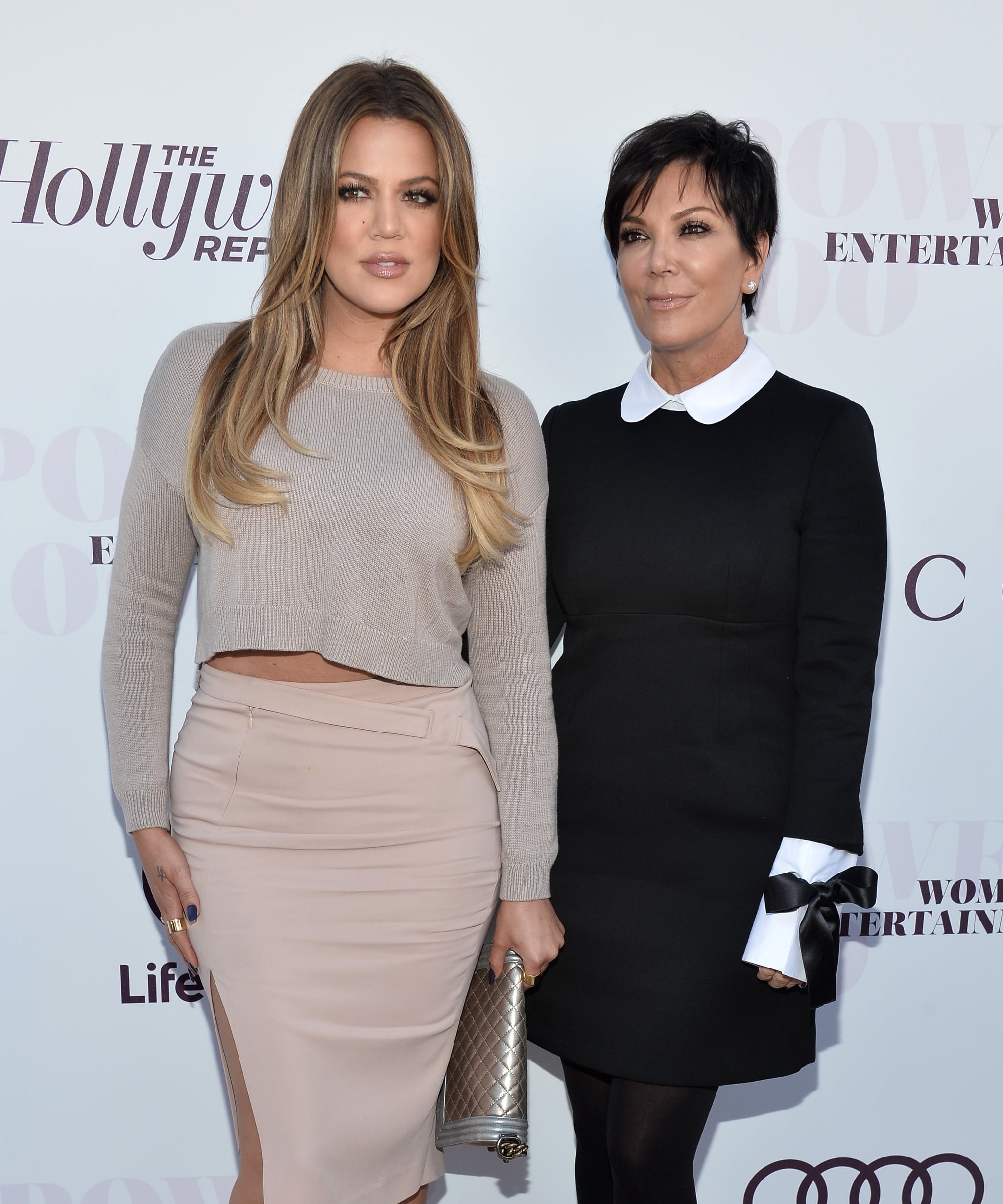 Image Source: Getty / Amanda Edwards / WireImage
The Kardashian-Jenner clan have revealed a myriad of personal secrets throughout their 20 seasons on Keeping Up With the Kardashians, but it took Kris Jenner stopping by The Ellen DeGeneres Show for her to finally fess up to a secret tattoo. During a game of Never Have My Kids Ever, the momager admitted that she and daughter Khloé Kardashian once got matching cross tattoos, marking the first time she's publicly referenced the ink that we know of. The location of said ink? "On my booty. It's back there . . . it's way back there," Jenner joked.
Longtime fans of the famous family are privy to the fact that the mom-daughter duo, along with Nicole Richie, apparently got cross tattoos on their lower backs when Kardashian was 16 years old. (Hers also featured angel wings and the word "Daddy" in cursive font as a tribute to her late father, Robert Kardashian.) In 2015, though, Kardashian had the ink removed, citing her sister Kim Kardashian's advice that "you don't put a bumper sticker on a Bentley."
So was Jenner simply referencing her lower-back tattoo from way back in the day while chatting with DeGeneres? Or did she and her daughter recently hit up the tattoo parlor for take two and opt to get new crosses on their derrières so they're more hidden this time around? Perhaps DeGeneres can squeeze out more juicy details during Jenner's next appearance on the talk show, but until then, we'll be revisiting the best beauty moments from Keeping Up With the Kardashians to satisfy our nostalgia.