As POPSUGAR editors, we independently select and write about stuff we love and think you'll like too. If you buy a product we have recommended, we may receive affiliate commission, which in turn supports our work.
Since it seems very clear I won't be returning to an in-studio gym class anytime soon, I've recently rented a Spin bike from a New York City cycling studio, and I'm bringing my fitness game straight to my living room. Now, not only does working out in the middle of the day require some cleansing considerations no matter where it takes place, I'm personally not going to take a bath in the morning to only hop on the bike a couple hours later.

After shifting my schedule all around, I have a brand-new beauty routine that I've been loving for these midday, hot-weather workouts. I've already replicated my favorite, chilled eucalyptus towels with some essential oil, but find out which two skin-care products I've been using every day post-ride — and why I love them for just that purpose — ahead.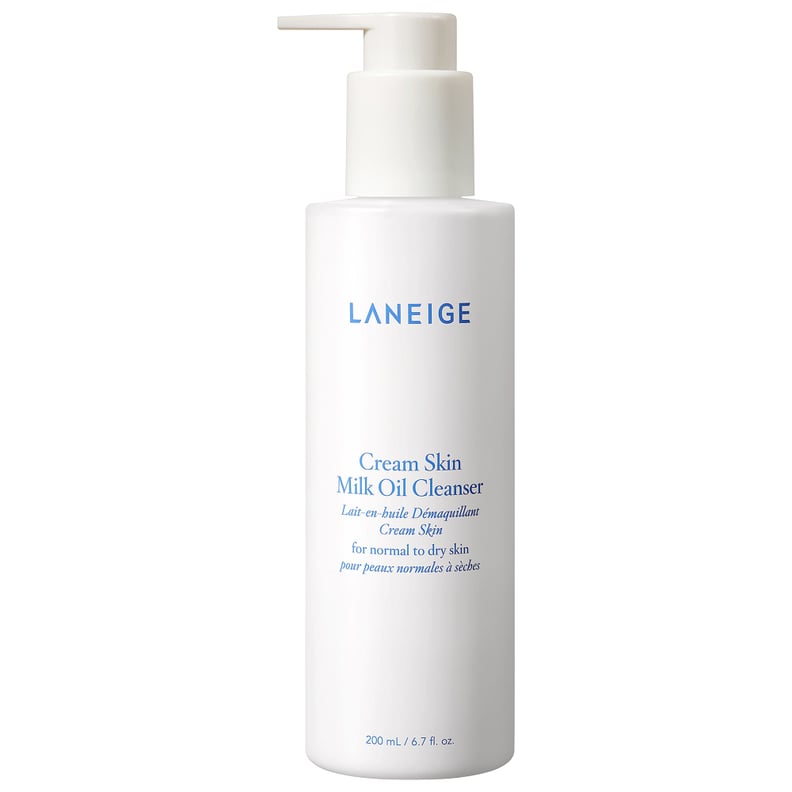 Laneige Cream Skin Milk Oil Cleanser
When I get up in the morning, I rarely wash my face, instead opting for micellar water before applying sunscreen. Then, after I workout, I may not immediately hop into the shower, especially if I've squeezed a class in between work assignments.

However, I am still careful to (at the very least) wash my face soon after Spinning, and I absolutely love the Laneige Cream Skin Milk Oil Cleanser ($34) at this time. This face wash has a low pH of 5.5 — skin is on average around a 5 — so it can help rebalance my complexion to its optimal point after a sweaty workout. Plus, just having a clean face goes a long way if I've got to send just one more email before getting fully washed up.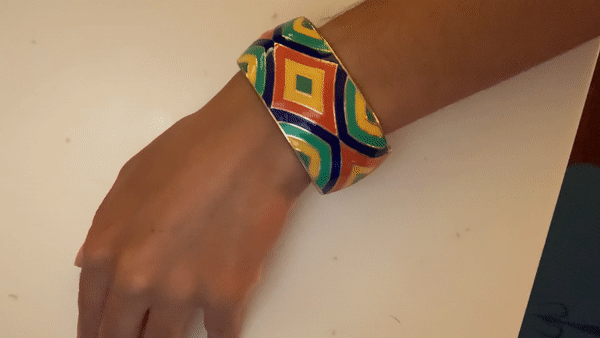 How Laneige Cream Skin Milk Oil Cleanser Looks When Applied
Unlike my other face washes, this product is applied on dry skin. As I'm rubbing it in, I can tell when I'm targeting spots that feel particularly oily (vs. possibly feeling the added water I put on my face instead). The white leaf tea water inside makes it gentle and moisturizing, and there's no skin-drying lather either.

What stands out most of all about this Laneige cleanser is its unique consistency. As you can see in the video, it's thin but not completely watery. It's called a milk oil, but I'd say it's much thicker than milk and less greasy than oil. The closest comparison I can think of is a very thin pancake batter — not that I've ever smeared that on my face — but I'd estimate this lands somewhere between a gentle cleansing milk and a hydrating cleansing oil. My skin feels softer when I rinse with warm water, and so hydrated that it's as if I'd already put on a cream or facial oil afterwards.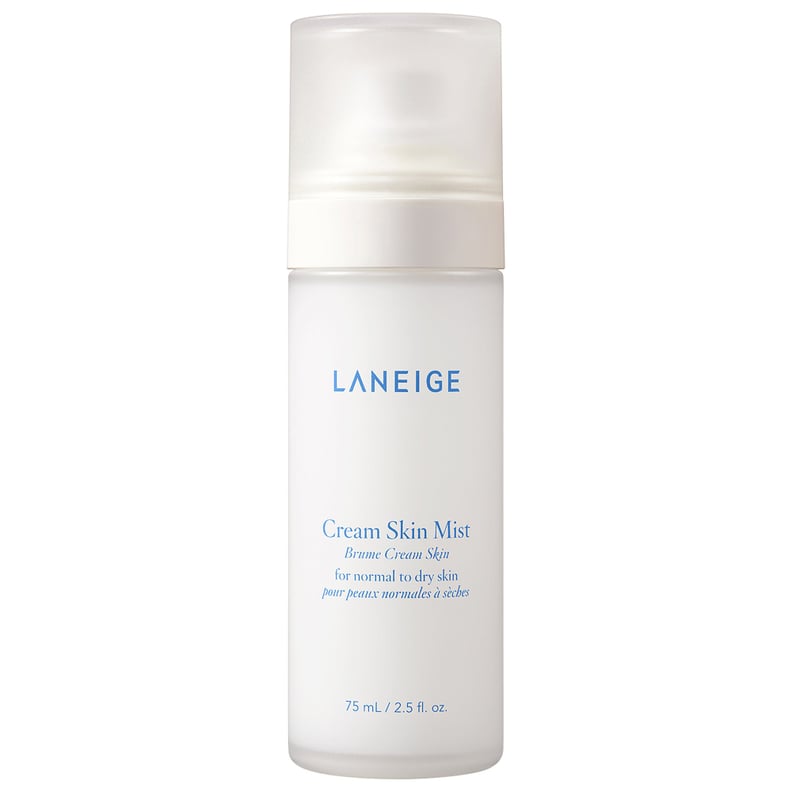 Laneige Cream Skin Mist
That cleansing step is essential to remove excess oil and reduce future breakouts after working out, but my favorite, unexpected part of my post-cycling beauty routine is definitely this Laneige Cream Skin Mist ($27). Yes, face mists are a nice summer touch at home or on-the-go, but the combination of this soothing one with my freshly cleansed face is next-level. After all, I don't keep this in my bathroom — it has a new happy home in my fridge (next to my vitamin C serum). The same amino-acid-rich white tea leaf water found in the cleanser offers additional moisture here, perfect for those days when I can't fathom layering on a heavy lotion on top of sun protection.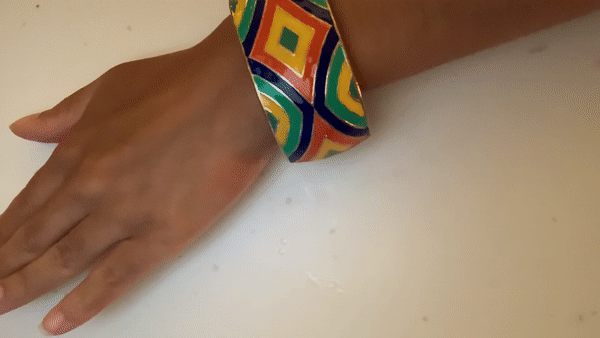 How Laneige Cream Skin Mist Looks When Applied
It's very hard to see the spray coming out in this video as I'm holding the bottle the recommended eight to 10 inches away but, by not seeing the spray, you can also tell there's no visible residue when applied correctly. (You can see a white milkiness if you spray this from a couple inches away.)

Even though the Laneige mist's hydration can last up to 12 hours, I like spraying it on throughout the day. Skin can easily get stressed from drastic temperature fluctuations between outdoor humidity and indoor air conditioning, and this is a bonus way to keep my complexion in check. Now when I'm opening the fridge to cool off with a big glass of wine water, I'm also reaching for this refreshing treat — and you better believe I'll be still doing this once my at-home workouts stop, too.