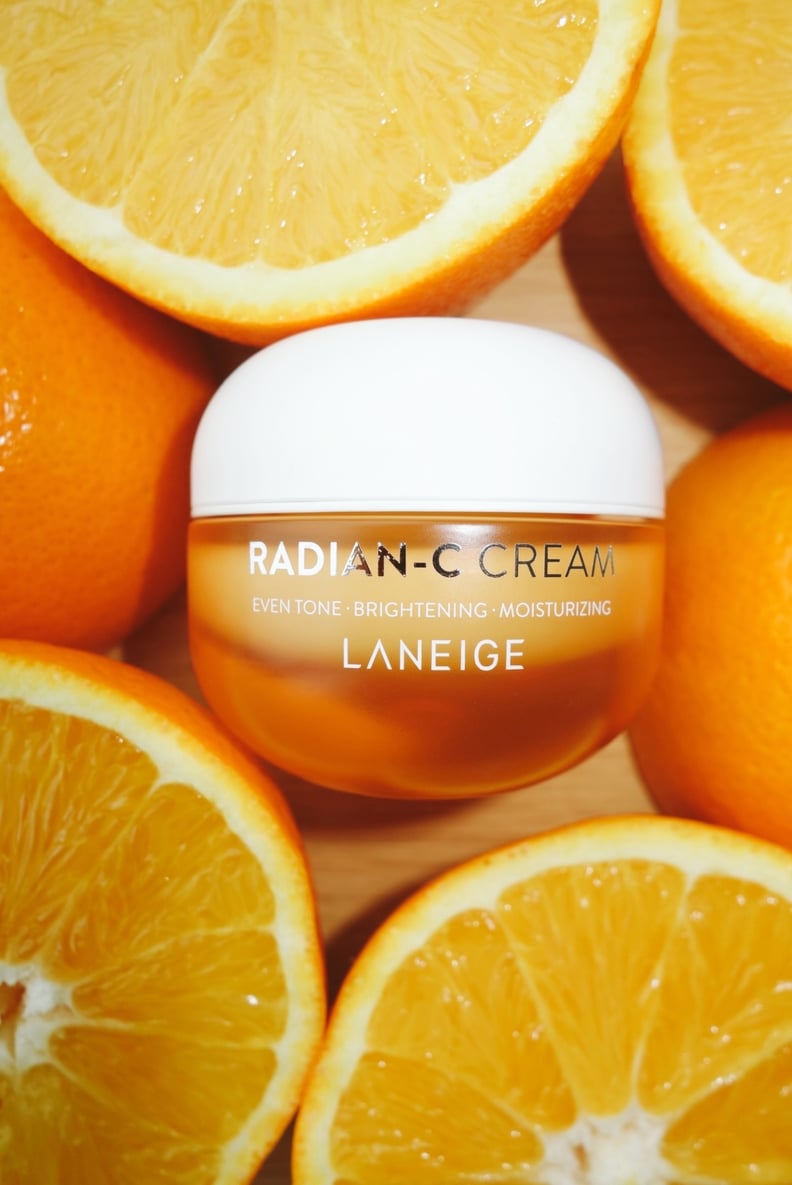 POPSUGAR Photography | Renee Rodriguez
POPSUGAR Photography | Renee Rodriguez
Every editorial product is independently selected by our editors. If you buy something through our links, we may earn commission.
Over the years I've learned that vitamin C is a critical step in any well-developed skin-care routine, but that doesn't mean I've had an easy time adding it into my own regimen. I've tried out lotions that have left me with a greasy sheen, used products that have made me break out, and I've even tested expensive serums that smell like hot dog water (yes, really). Up until recently, I had mostly accepted that I would be using a vitamin C product that I liked but didn't love, for the rest of my life. However, Laneige may have just dropped a product that fixes all of that.
You may be familiar with the Laneige for its extremely popular and effective Lip Sleeping Mask, but don't "sleep" on their latest and greatest release, a vitamin C moisturizer they've dubbed the Laneige Radian-C Cream ($35). Radian-C's ingredients most definitely pack a punch; the product is formulated with 8.5 percent vitamin C derivatives (to address dullness caused by dark spots), vitamin E (to moisturize), and Melasolv (to brighten).
What interested me most about this product was the dual effect of vitamin C and moisturizer in one product. I'm always looking for ways to streamline my skin-care routine, so I was excited to test this product out and see how it worked with my skin. I've now been using it for a little over a week, and I'm fully contemplating adding "moisturized and glowing" to my résumé.
I applied the cream on my face and neck once daily in the morning, before SPF. I used this cream only as a morning step, because I use a retinol with a regular moisturizer (nothing added) at night. The consistency of the product is thick and creamy, but at the same time light once applied. It didn't feel heavy on my skin, but it felt substantial enough to wear without anything layered on top of it. It absorbed quickly, which is always a plus. I am not a fan of feeling like I have gunk all over my face. After my first use, I didn't notice any stickiness or greasiness, which was a welcome surprise, because I'm used to some level of one or the other when using vitamin C products.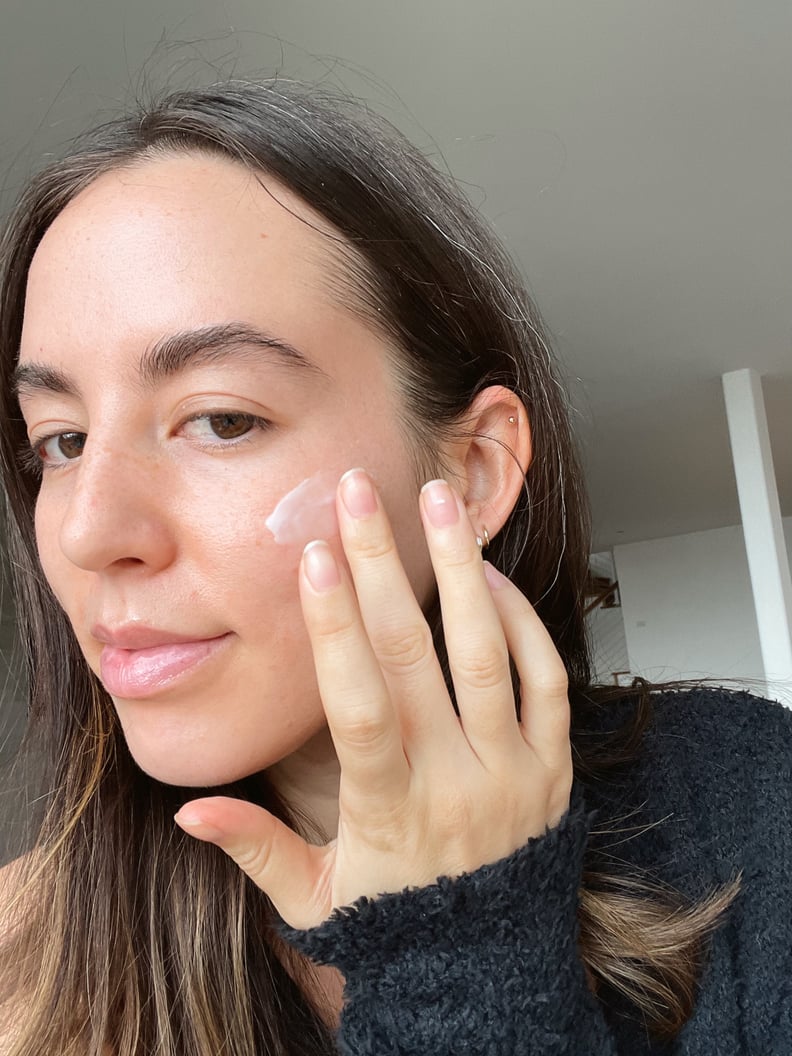 Something that immediately stood out to me about this product was the amazing citrus scent, which I could not get enough of. In fact, I've opened the container and sniffed the product more times than I would like to admit while writing this review — it honestly smells that good. Throughout the day the scent lasted, and so did the moisture. I did not find any need to reapply, which is my pet peeve when it comes to moisturizers of any kind.
I also found that this product did not cause any irritation in my skin. I'm someone with sensitive, acne-prone skin, but this product did not exacerbate my acne or clog my pores. Also, for someone with very dry skin, I was skeptical about being able to use this product on its own, but it's left my skin feeling well hydrated and soft without the need for added moisture.
Although I didn't notice an immediate glow after just one use, after about a week, I've noticed a brightness that doesn't come from an oily sheen, but instead an overall glow without the grease. The glow has lasted even when I've had absolutely no product on my face, which is something I'm not totally used to, but can truly appreciate.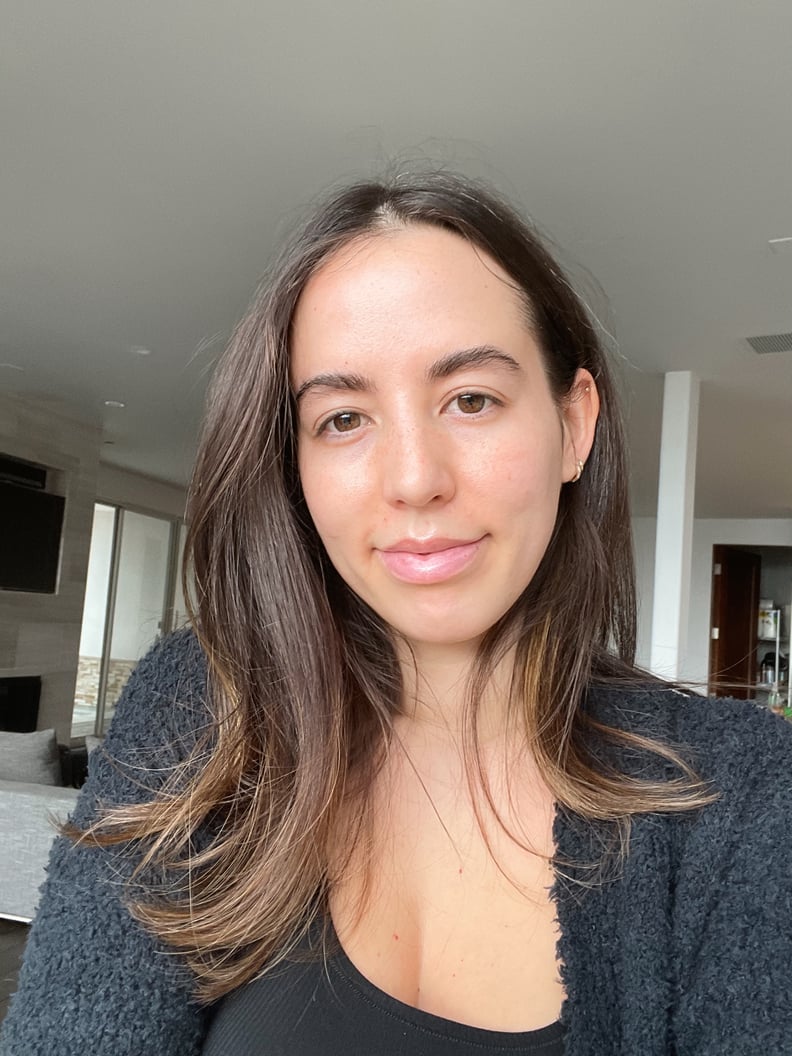 Although this product is on the affordable side, everything about it feels expensive. From the heavy glass packaging, the thick substantial product, and the actual visible results, this product gives you a lot of bang for your buck. Not to mention the fact that you are essentially getting two products in one - for me that makes it more than worth the $35 price tag.
Laneige's Radian-C cream is best for all skin types, but would work particularly well for those trying to treat dark spots and brighten up their overall complexion, while at the same time getting an added boost of moisture. If you're looking for bright skin that gives off a vibrant glow, you may have just found your new best friend in Laneige's Radian-C Cream.