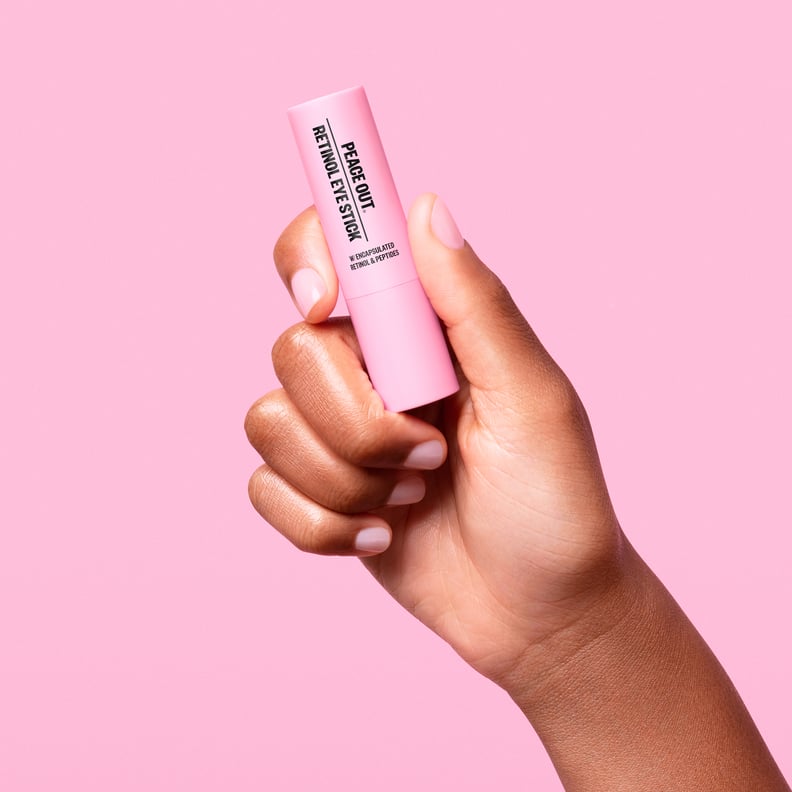 Peace Out Skincare
Peace Out Skincare
As POPSUGAR editors, we independently select and write about stuff we love and think you'll like too. If you buy a product we have recommended, we may receive affiliate commission, which in turn supports our work.
When it comes to eye treatments, consistency is everything . . . and that's true in both senses of the word. It's important to get into a regular habit of applying eye products when you want to see results, but the product's actual consistency is just as key.
Now, of course, you want to protect and treat the sensitive skin under your eyes year-round, even with abbreviated routines while staying home and seasonal tweaks for winter. But that can be easier said than done as thicker creams can clump unattractively under makeup, and it's easy to accidentally apply too much (while repeatedly dipping your fingers in the same jar and touching your face).
Even if those reasons haven't prevented you from picking up an eye serum, this new Peace Out Retinol Eye Stick has so many powerful ingredients packed into one little tube, it makes a tempting starting-out point as a preventative measure as well. Ahead, find out exactly what's working hard inside, and why it checks off both of those consistency boxes.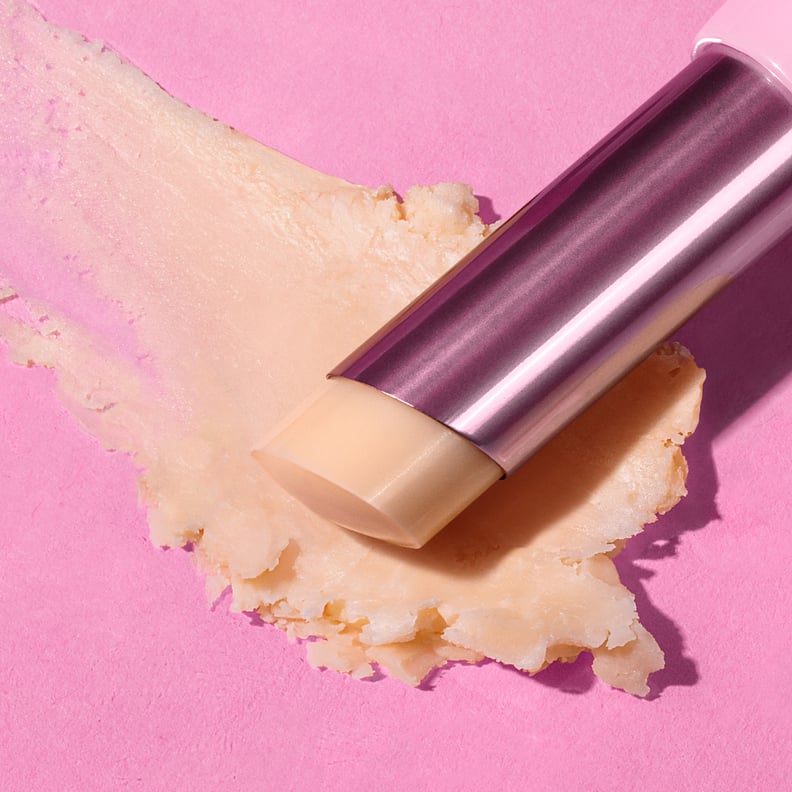 Peace Out Retinol Eye Stick Details
At first glance, you may think this Peace Out Retinol Eye Stick is a lip balm. While it's most definitely not, the serum-balm format does mean your fingers don't need to be involved in the application process. Not only is this more sanitary, it eliminates the likelihood that an expensive cream will get absorbed into your fingers as you apply.
Secondly, while it's a thick, solid texture, it's very smooth and not at all sticky. It slides right on and soaks in without a visible layer of cream that can rub off or get into your eyes while you're getting beauty sleep.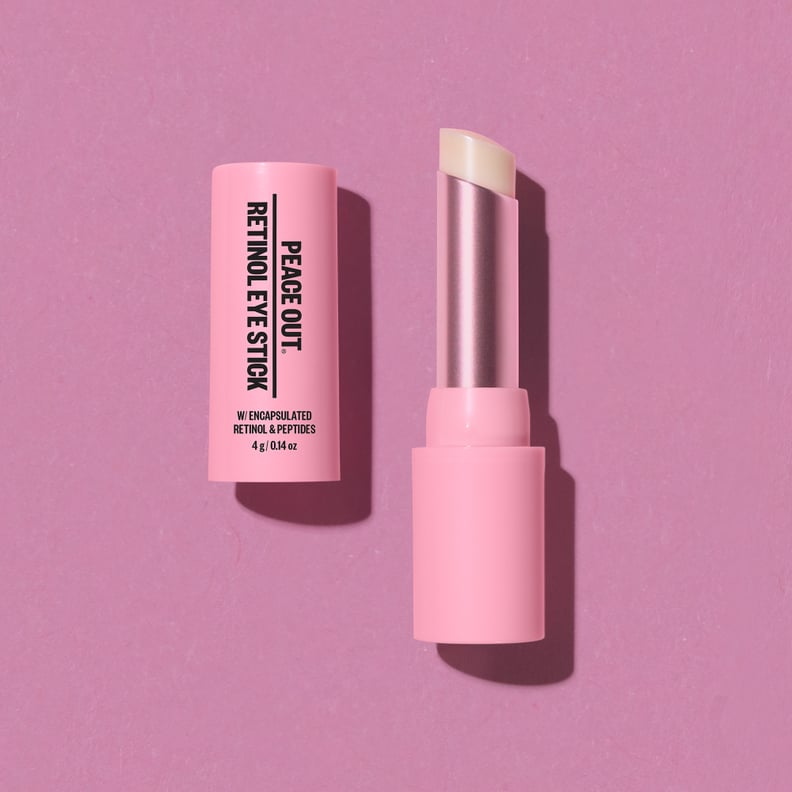 Peace Out Retinol Eye Stick Ingredients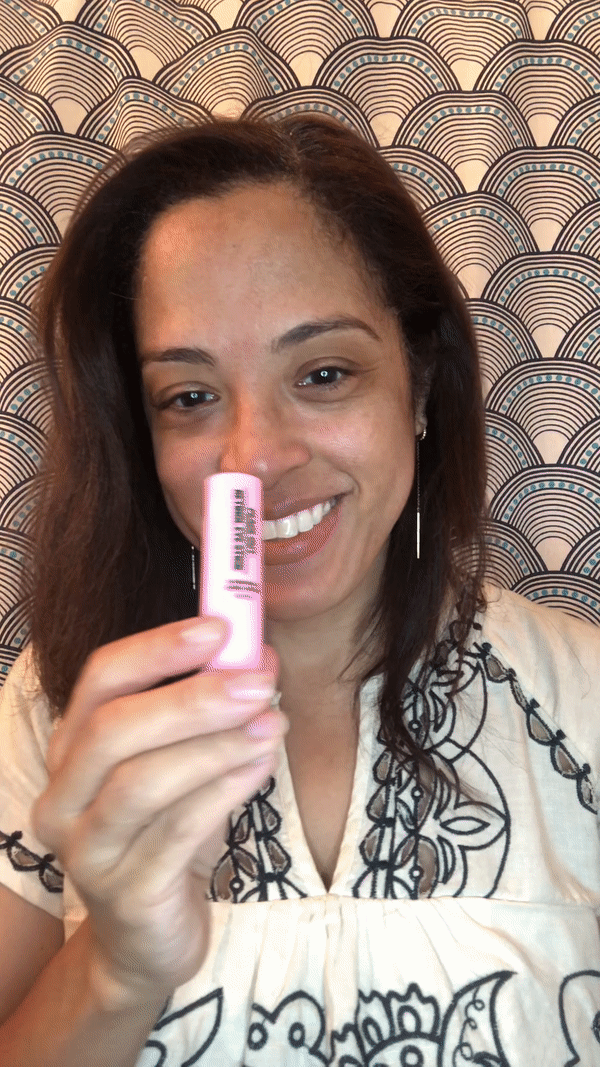 How to Use the Peace Out Retinol Eye Stick
Personally, I started using this serum stick once a week to make sure I didn't have any sensitivities to the retinol, and I've now ramped up to nightly for the last three weeks. I've already seen a reduction in my smaller fine lines, but I'm even prouder to say that I've consistently used it, so I'm only expecting even bigger results as more time passes. Just two light, sweeping swipes on clean, dry skin is all it takes. No fingers, no mess, and, most importantly, no excuses.