I Tried Marilyn Monroe's Entire Skin-Care Routine, and Mr. President, I Have Feelings
As POPSUGAR editors, we independently select and write about stuff we love and think you'll like too. If you buy a product we have recommended, we may receive affiliate commission, which in turn supports our work.
My life is decidedly unglamorous right now — I'm sheltering in place at my parents' house in Florida, and my days consist of being home, taking my dog for a run, and making the weekly dash through Whole Foods. No parties with friends, no dreamy vacations, no getting dressed up for a night out — just home, home, and more home for the foreseeable future.
So when the Makeup Museum released the original skin-care routine prescribed to Marilyn Monroe by dermatologist Erno Laszlo, I thought, "Huh, maybe skin care will satiate my need for a little glitz and glam right about now." That's normal, right?
While Monroe was famous for her iconic platinum-blond curls and red lip, her skin is noticeably luminous in nearly every photo ever taken of her, even ones taken in black and white. And I'm a sucker for a detailed, written-out routine, so I thought I'd put it to the test.
Luckily, most of the Erno Laszlo products Monroe used are still on the market today, and I was able to make some modern swaps for those that have been discontinued. Keep reading to find out how everything held up when I followed Laszlo's instructions for morning and night.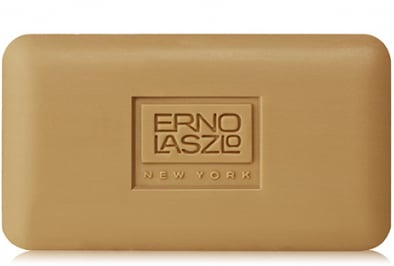 Step 1: Phelityl Cleansing Bar
For the morning, Laszlo instructed to wash the face and neck in warm water with the Erno Laszlo Phelityl Cleansing Bar ($27, originally $38) "in the following manner: fill basin with warm water, wet face and neck, and rub on soap making a lather. Make a separate lather in hands and rub well into skin. Rinse thoroughly in the same soapy water and dry with towel." I actually really liked this bar — my skin felt squeaky clean without being overly dry.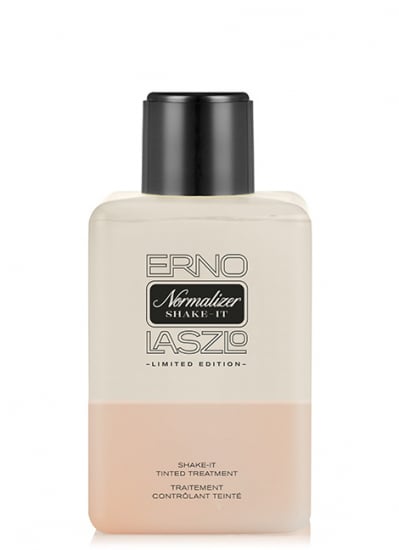 Step 2: Shake-It Tinted Treatment
Next, Laszlo described how to use the Limited Edition Shake-It Tinted Treatment ($34, originally $49). "Apply well-shaken Normalizer Shake-It on entire face — except around eyes — with a large piece of cotton saturated to the dripping point. Blot off with tissues immediately," he wrote. You should note that this is a very strong toner mixed with a sort of color-corrector base layer of makeup — it has a strong smell and will sting your eyes if you swipe too close. Definitely take a less-is-more approach to applying this one.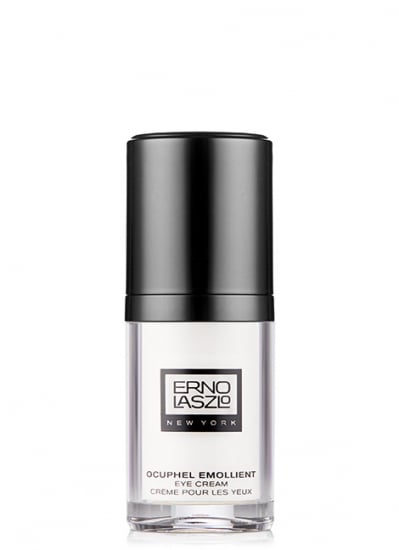 Step 3: Eye Cream
The original eye cream that Laszlo prescribed to Monroe — the Erno Laszlo pHelitone Eye Cream — has since been discontinued, so I swapped in Erno Laszlo Ocuphel Emollient Eye Cream ($83, originally $118). He said to apply the eye cream in "tiny dots" before spreading across the undereye area. This one has a nice, silky texture that sinks into the delicate skin quite quickly.
Step 4: Loose Powder
The finishing touch for the daytime routine: powder. Laszlo said to dab powder over the face and neck and "after one minute brush off superfluous powder with a large piece of cotton." The Erno Laszlo Duo-Phase Face Powder has been discontinued, so I used a similar product: Laura Mercier Translucent Loose Setting Powder ($39) (the Glow version is also nice if you're a bit more on the tan side this time of year). It goes on super smooth and settles in without leaving lines or residue — just the perfect blur. I also spritzed on Supergoop! x Heyday Defense Refresh (Re)Setting Mist SPF 40 ($30) because the Florida sun is no joke.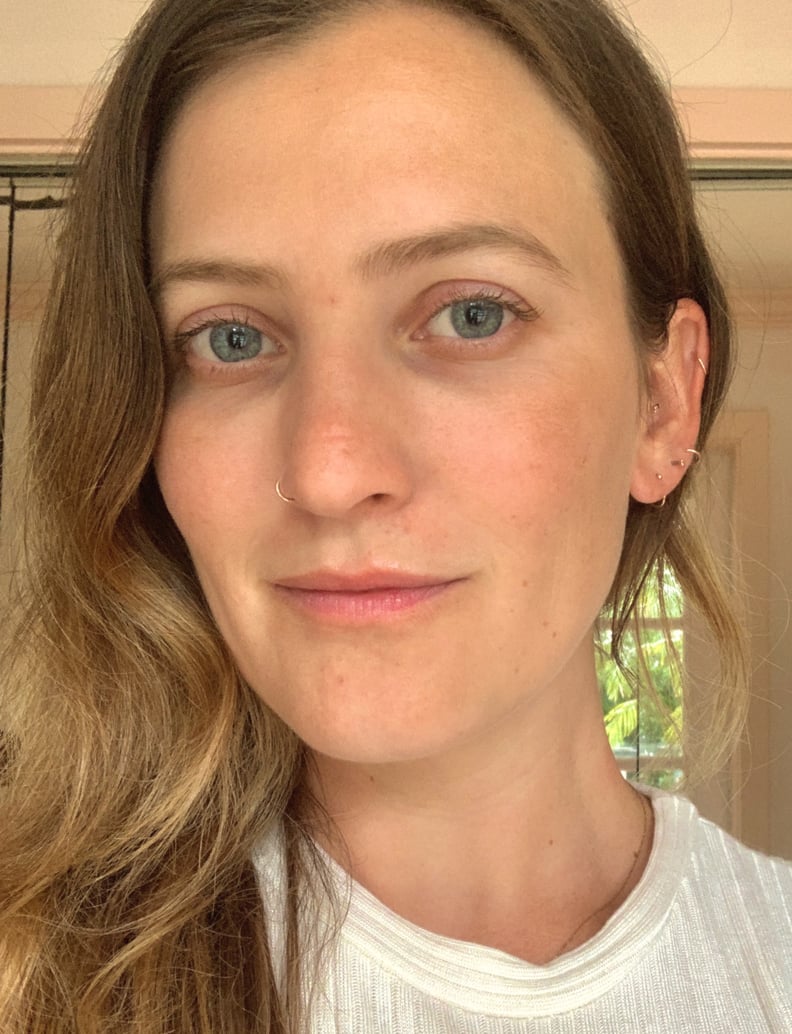 The Results
As you can see, it's definitely on the minimal makeup side with little coverage — I'm guessing Laszlo intended it more as a base rather than as a full look. If it were me, I'd add a bit of blush, some highlighter, and perhaps Monroe's signature winged eyeliner if I was actually going anywhere. It's also definitely on the matte side, so if you're more into an ultradewy finish, this might not be for you.
And now, onto the evening routine!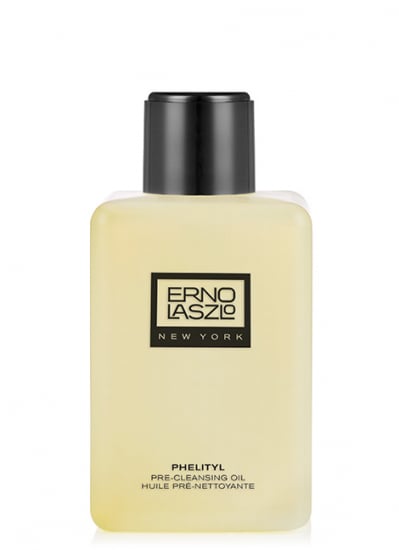 Step 1: Phelityl Pre-Cleansing Oil
I'm a big fan of cleansing oils, so the Erno Laszlo Phelityl Pre-Cleansing Oil ($41, originally $58) was right up my alley. Laszlo wrote that the oil should be applied to the face and neck with a large piece of cotton "saturated to the dripping point." Then, wash off the oil using the Phelityl Cleansing Bar in the same way as the morning cleanse.
Be warned: this is a true-to-life oil, meaning it's thicker than what you're probably used to. Definitely follow it up with the cleansing bar if you're not into feeling oily all night.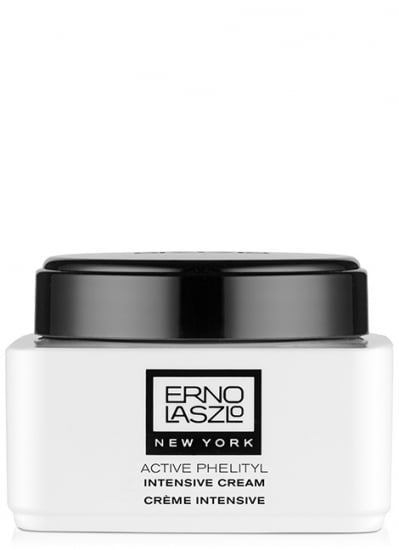 Step 2: Active Phelityl Intensive Cream
The Erno Laszlo Active Phelityl Intensive Cream ($62, originally $88) lives up to its name — it's intense AF. It's not for the faint of heart; it's more like a balm than a cream and has a distinct '50s-esque powdery perfume to it — an indication that these products were certainly of the times. Definitely stick to Laszlo's recommendation on how to use it. He said to apply the cream to your face, lips, neck, and décolleté. Then, "wash off immediately with a large piece of cotton saturated to the dripping point with well-shaken Controlling Lotion — except around eyes and on lips where you shall blot cream off with tissues."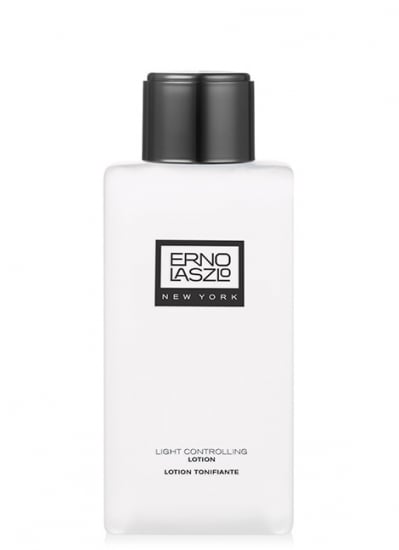 Step 3: Light Controlling Lotion
Once you've dried your face, use the Erno Laszlo Light Controlling Lotion ($48, originally $68) once again. He said to "reapply on nose and chin with another throughly saturated large piece of cotton, covering thickly and let dry overnight." In classic '50s fashion, this toner is super strong and reminiscent of an astringent. You may want to break from Laszlo's prescribed routine if your skin is on the dry side and follow up the toner with a hydrating moisturizer or facial oil.

I have to say, this routine diverged a bit from my normal many-acid, retinol-heavy, hydration-centric regimen (and the powdery perfume and strong toner were not my favorite), but I can't deny that I woke up with a true-to-life Hollywood glow. So while I may not be getting out of the house anytime soon, my skin sure is red carpet ready.