What Wearing My Natural Hair on My Wedding Day Meant to Me
I Never Thought I'd Wear My Natural Hair on My Wedding Day, but I'm So Happy I Did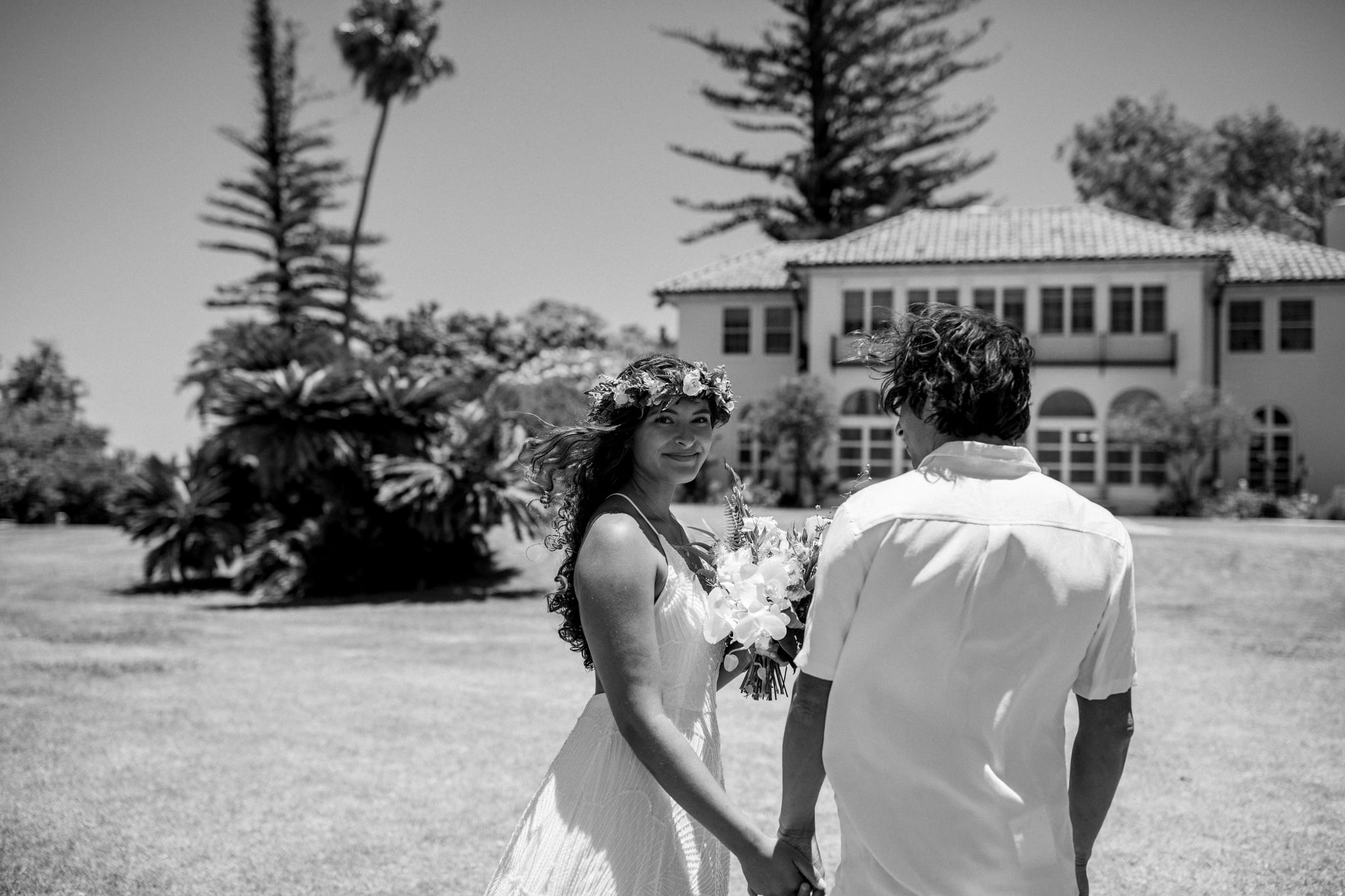 Throughout my childhood, my natural hair was the main thing that made me stand out as a mixed Black girl in my predominantly white community, and I resented it for that. For years, I begged my parents to let me dye it blond, asked my hairstylist to break out the thinning shears at each appointment, and religiously straightened every strand before school. I viewed myself as less beautiful than my white classmates and felt ashamed. I was teased incessantly by peers of both genders, constantly getting told that my hair was frizzy, poufy, "ghetto," and altogether too much. I never tried to learn how to care for my hair in its natural state because I was too obsessed with trying to change it into something it would never be.
Although I wasn't someone who planned her wedding from a young age, I never imagined I'd wear my hair natural. I thought I'd probably style my hair in some kind of loose updo — think sleek, straight hair, with a few curls added expertly with a curling iron. Now that I think back to that vision, it's shocking to think about how deep-rooted my self-loathing was that I didn't want to look like myself on my wedding day.
I've come a long way since then, but it's taken years to unlearn the hurtful messages of my past. I had been at war with my curls for as long as I could remember, and I didn't begin to embrace them until I met my now-husband. Never before had I met someone who accepted me so completely for who I was, and that kind of love was freeing. In our time together, my straightener has lived in a tote box under the bed, and honestly, I'm not even sure it still works.
Although I've made major strides in self-love in the past few years, I still felt some of those old fears bubble up to the surface as the wedding approached. I decided early on in the planning process to wear my hair natural and down, and even though I knew I was being true to myself, I still worried about how it would look. I prepped my hair with a deep-conditioning mask the night before the big day and tried to release any anxiety about how it might turn out.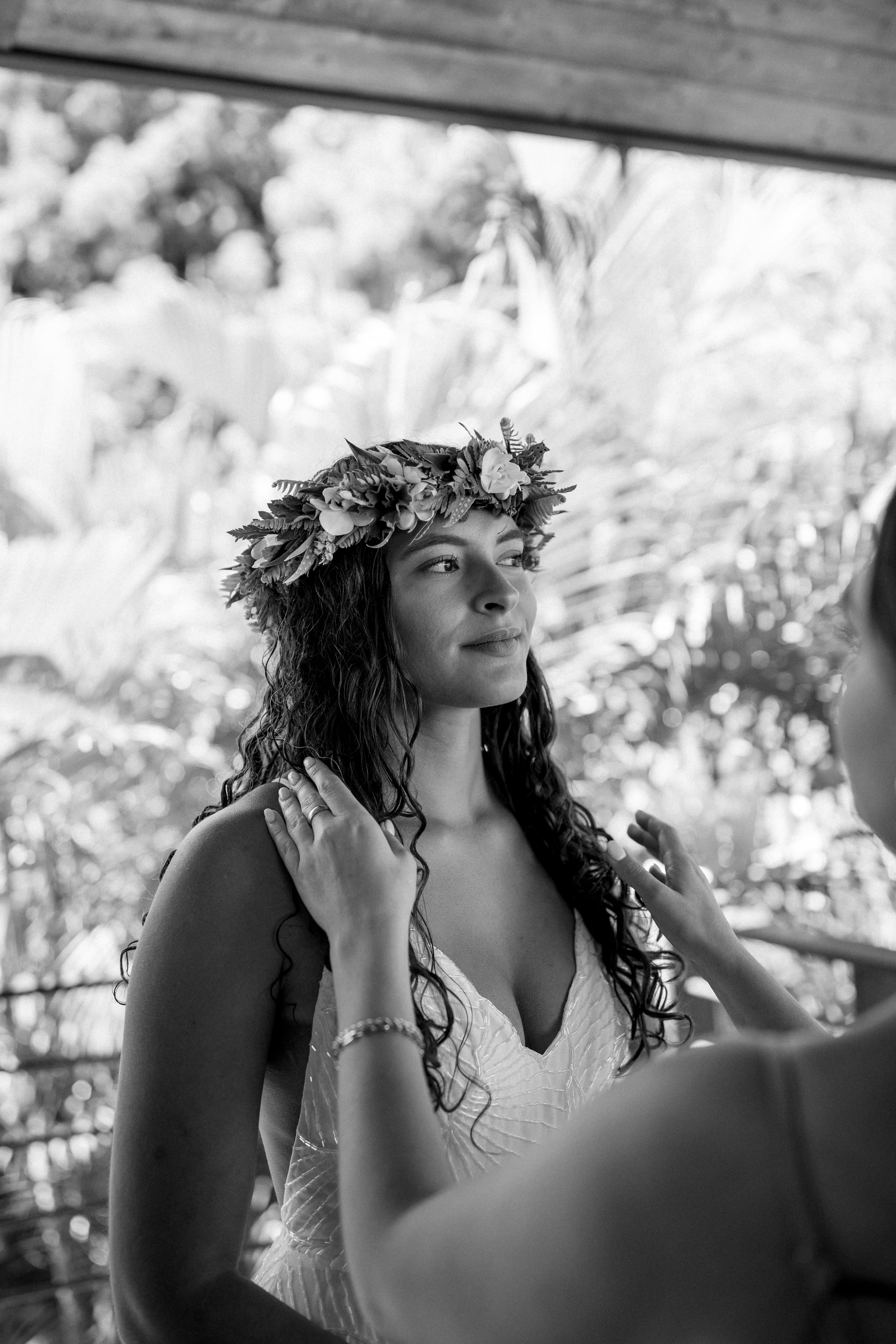 On the day of my wedding, I was able to relax the moment my hairstylist walked through the door. As a mixed Black woman herself, I knew that she would do everything in her power to make me feel absolutely gorgeous, and she did.
When I look back at the memories from that day, I am so happy that I chose to be my most authentic self by wearing my natural curls long and flowing down my back. When my father walked me down the aisle, I know he saw me as his baby girl, and my husband saw me as the woman he fell in love with.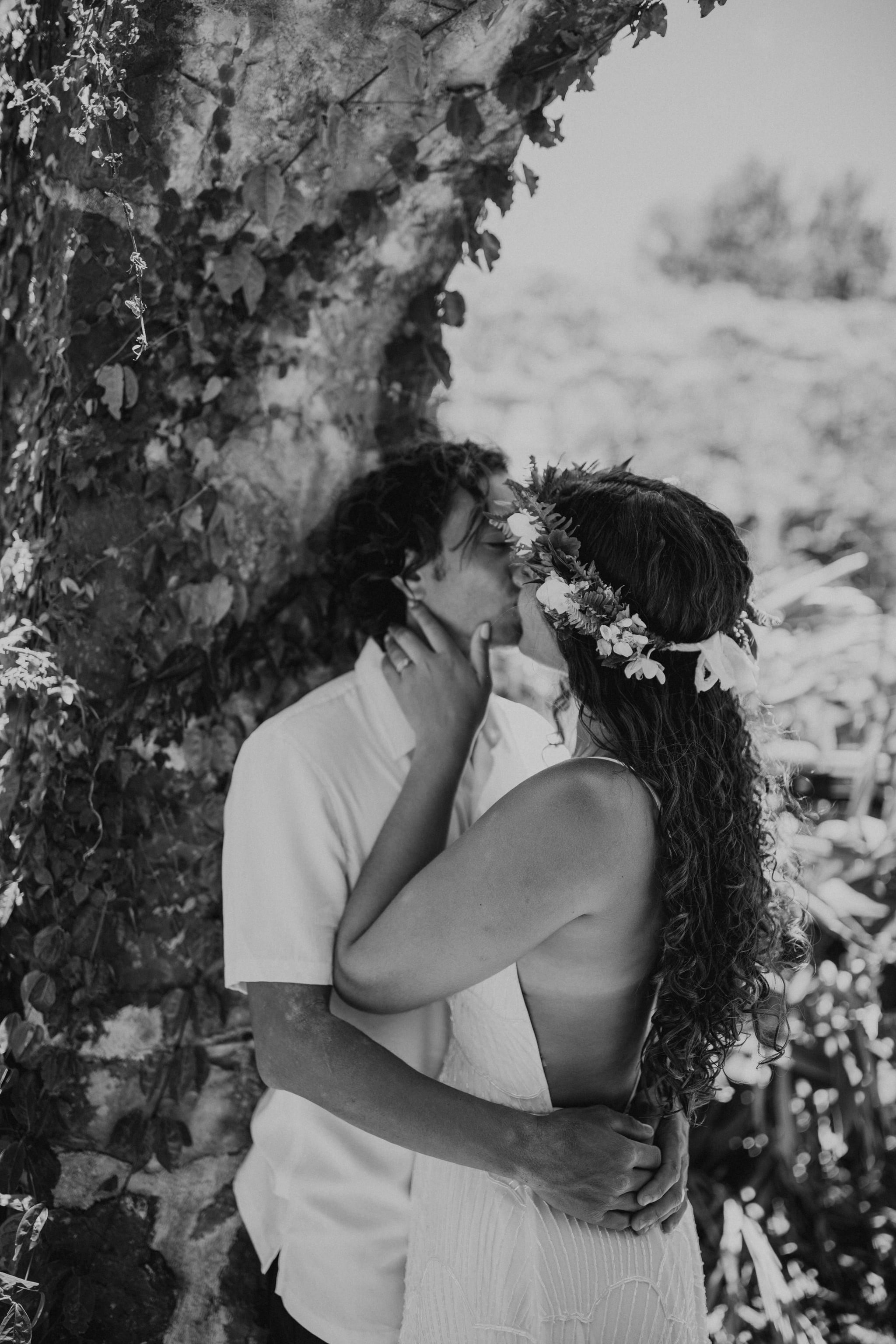 I don't know if I'll ever pick up a straightener again.