As POPSUGAR editors, we independently select and write about stuff we love and think you'll like too. If you buy a product we have recommended, we may receive affiliate commission, which in turn supports our work.
If you're not familiar with Patrick Starrr, you're about to be. Beauty fans will have known the makeup artist for years after he set up his YouTube channel in 2013 and became one of the first male beauty influencers in the industry. Since then, he's amassed a loyal following, become a trusted expert in the beauty world, and launched his own makeup brand, One Size.
"One Size beauty is for the unseen and the unheard, and we represent every brand of beauty," Starrr tells POPSUGAR. "I was shopping in the mall, and there weren't any clothes to fit me . . . but there was a store right around the corner, so you know what I can buy? I can buy makeup, because makeup is a one size fits all."
It's been almost a decade since he started filming beauty tutorials, but unlike many content creators who capitalized on overnight popularity, Starrr has always been focused on the bigger picture. "For me as a founder, specifically as an influencer founder, it's less about vanity and it's more about sanity," he says.
"It's all about championing your inner beauty and who you want to be."
Aesthetically pleasing pink-and-red packaging makes up the core of his collection, but right now, the brand is gearing up for its first celebrity collaboration, bringing with it some added sparkle. While Starrr is extremely well-connected — he was texting "mother" Naomi Campbell at 2 a.m. and messaging fellow beauty business owner Ariana Grande for a "founder to founder" chat on his flight over — it's not his famous friends who have joined his brand, but the icon that is Mickey Mouse. The self-titled "Disney nerd" can't quite believe the partnership himself, having been a lifelong fan since birth — literally. "My first name is Patrick Sidney, and my mom named me after Disney with the Sidney. So it's just mixed up letters. S-I-D-N-E-Y. So you switched the S and the D," Starrr says.
"Every single character, princess, cartoon goes through something, champions a theme. And with makeup, whether that be a lipstick story, a face story, I think it's all about championing your inner beauty and who you want to be," Starrr says. After Disney, he has his sights set on another major star for the next One Size collab: "Oprah. I love Oprah," he says.
Starrr's uber-successful beauty brand is just the beginning. On top of running a business, filming, editing, and posting to his social media, he is back at aesthetician school five days a week. "I'm just looking to expand my experience as an influencer to be more credible," he says. "As I get older, more mature, to really garner respect and trust from people is really important to me as I'm in this position as a founder now."
Starrr's focus and passion are palpable, but staying grounded is not always easy in such a competitive industry. "People need to love you where you are at, rather than love you for who you could be. And that goes for any family, any friend, any work relationship," he says. "And I've learned to acknowledge who I am in the present and not let anyone sway me in my identity for what my potential could be. Because I'm already freaking here. So staying who you are is the biggest piece of advice."
When it comes to finding our own beauty identity, he recommends experimenting with different styles. "Get your makeup done by multiple different people. Don't be scared. Makeup comes off at the end of the day. I don't think I would've garnered as much experience had I not had my makeup done by multiple people," he says.
As we try out the waterproof eyeliner and admire our reflection in the highlighter compact, we ask Starrr to sum up the brand for us: "Maximalist, loving, and inclusive."
Read ahead to see which One Size products caught our attention.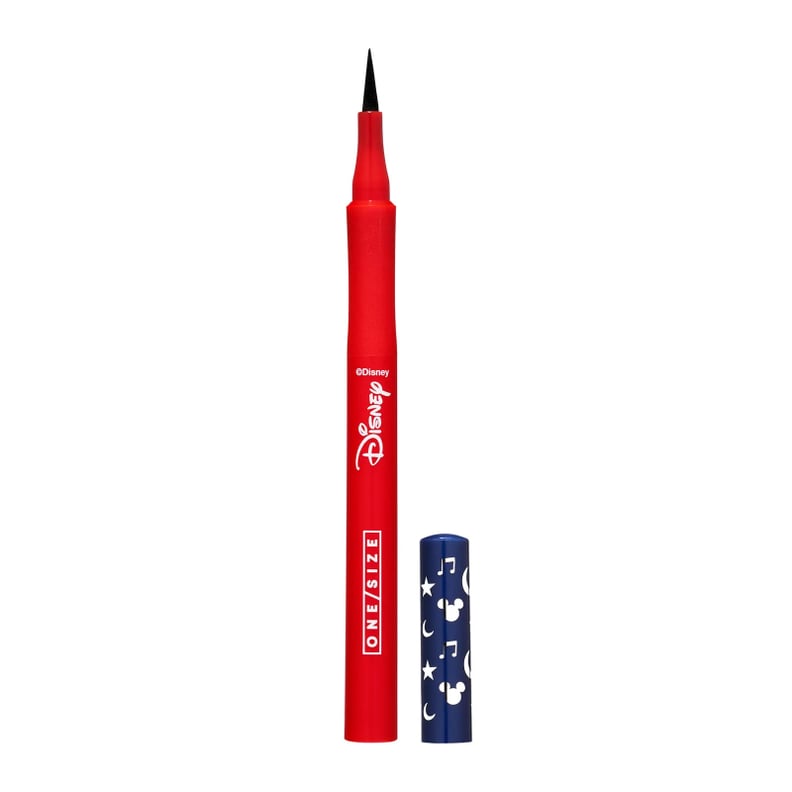 One Size Point Made Waterproof Liquid Eyeliner Pen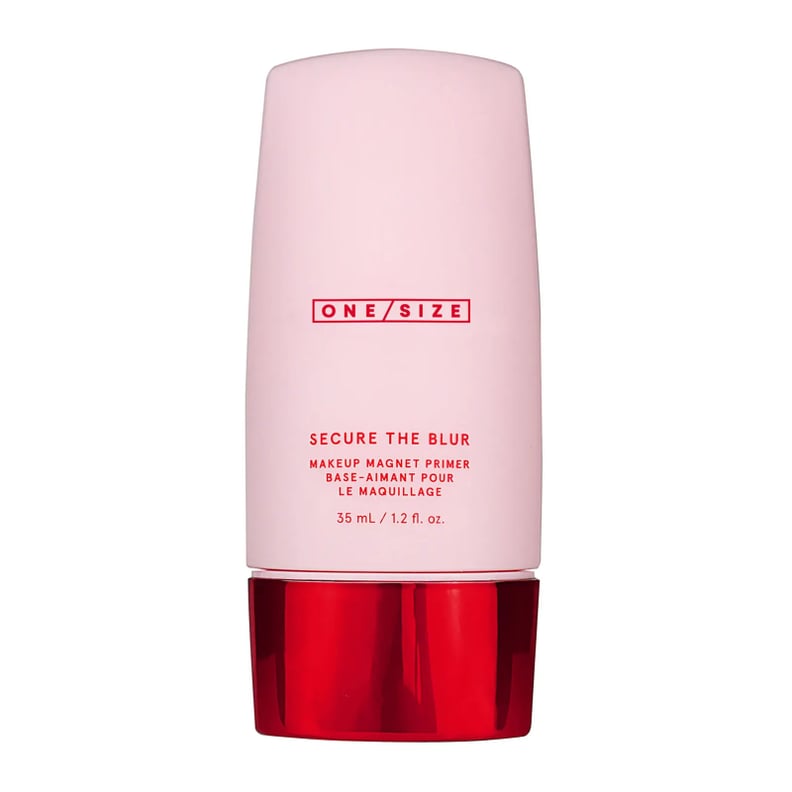 One Size Secure the Blur Makeup Magnet Primer
To help your makeup stay in place and have an effortless finish, a primer is a must. The One Size Secure the Blur Makeup Magnet Primer ($30) helps to even out the texture of the skin and has a mattifying effect, ideal for those who have oily skin.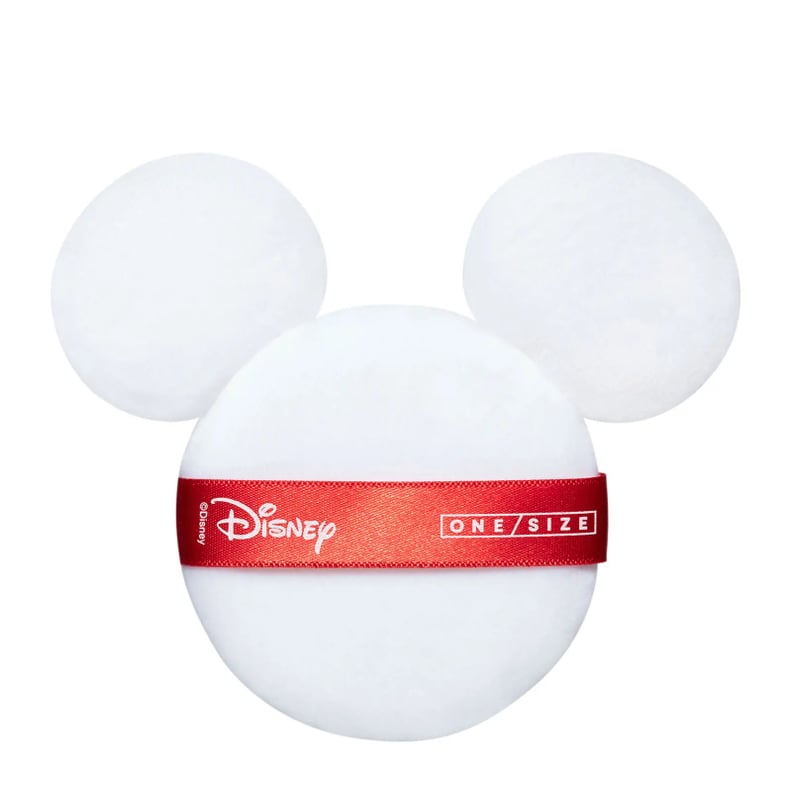 One Size Disney Ultimate Powder Puff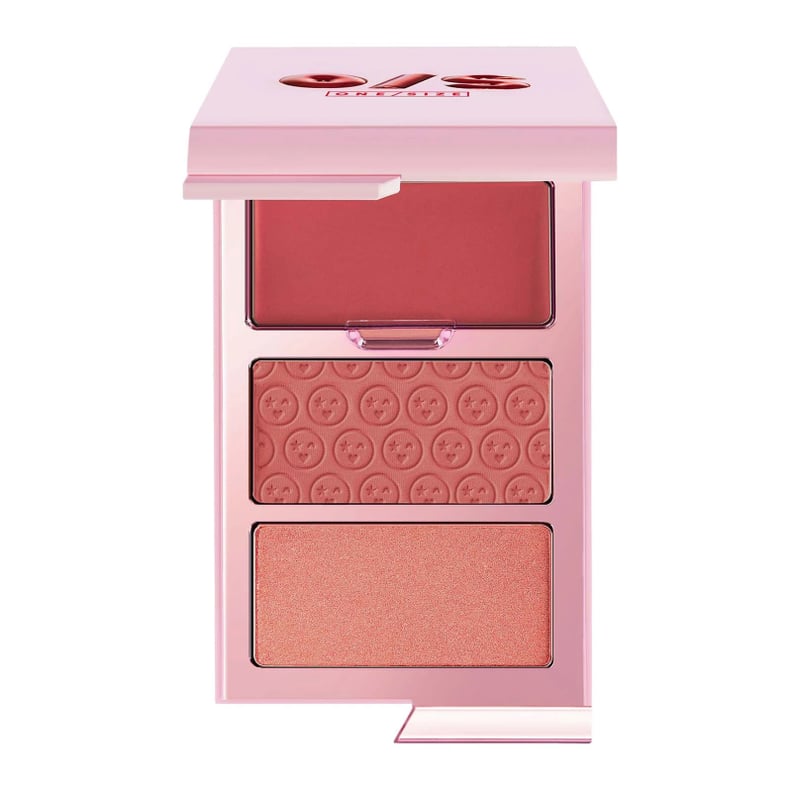 One Size Cheek Clapper 3D Blush Trio Palette
Wear these shades individually, or layer them for a gorgeous blush effect. The One Size Cheek Clapper 3D Blush Trio Palette ($36) offers three options, with each serving a different purpose. Subtle powder, intense color, and a sheen finish mean you can customize your look.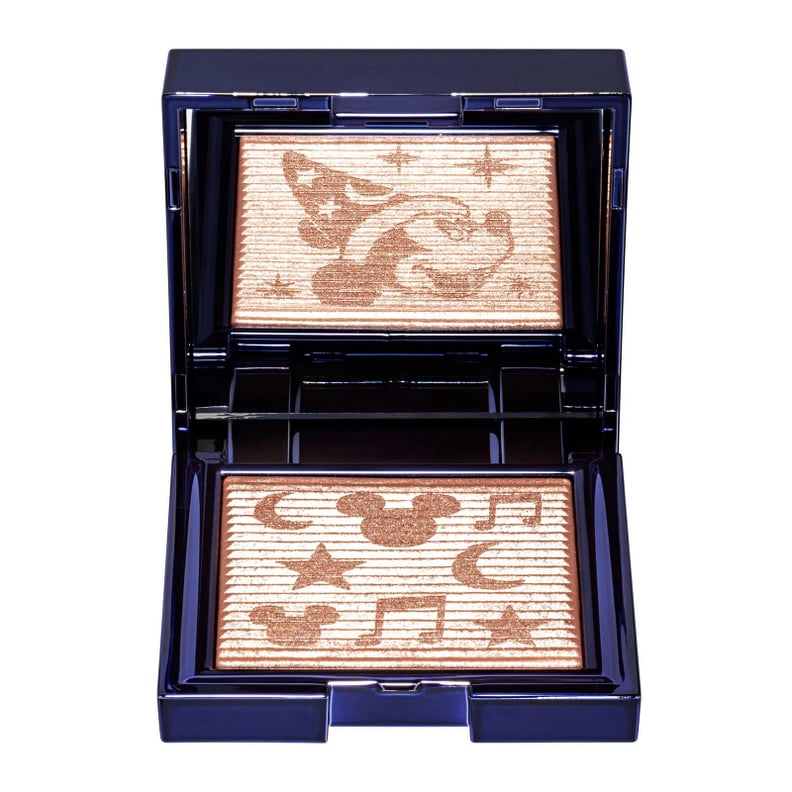 One Size Disney Magic Pressed Highlighter Limited Edition
Not only does this One Size Disney Magic Pressed Highlighter Limited Edition ($36) offer a luminous finish, but there's also a little sprinkle of magic with the Mickey reflection in the mirror. With pearlescent pigments, it's a highlighter that adds glow and includes skin-conditioning oil to help smooth texture, too.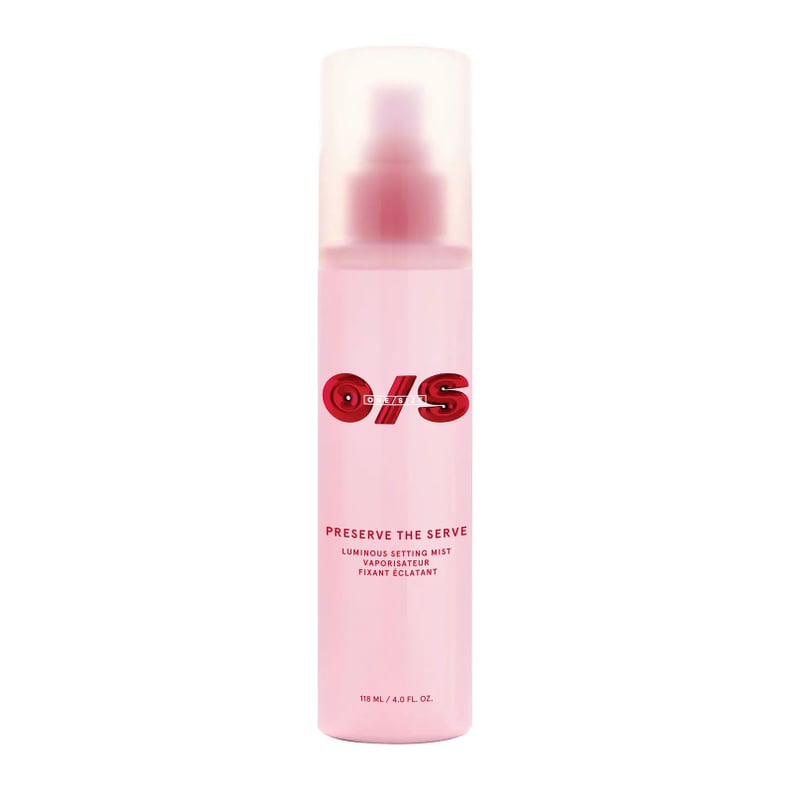 One Size On 'Til Dawn Mattifying Waterproof Setting Spray
Party season is upon us, so anything to help our makeup stay glam for longer is essential. The One Size On 'Til Dawn Mattifying Waterproof Setting Spray ($30) uses green-tea extract and witch hazel to create a matte finish that lasts for up to 16 hours. It's also not as sticky as others we've tried.