Ryan Gosling's Platinum-Blond Hair For Barbie Movie
Ryan Gosling With Platinum-Blond Ken Hair Is . . . Kind of Perfect
Image Source: Getty/Shannon Finney / Stringer
A picture of Ryan Gosling as Ken in the upcoming "Barbie" movie has been released, and everything from his bronzed tan to his hair color are a far cry from his days as Noah in "The Notebook." The photo shows Gosling in the quintessential '90s heartthrob getup: a frayed denim vest (sans shirt underneath), abs on full display, and most importantly, a perfectly shaggy, bleached-blond hairstyle. While Gosling has starred in numerous movies over the years, this is one of his most drastic transformations for a project to date, and quite frankly, he looks damn good.
This ultra-bright shade of "Pamela Anderson blond" has made a comeback after the premiere of Hulu's "Pam & Tommy," and the color has since become a staple for the summer thanks to stars like Gigi Hadid, Kim Kardashian, and Megan Thee Stallion. Now, Gosling can be added to the list of celebrities influencing us to try summer's biggest hair color.
The "Barbie" movie, directed by Greta Gerwig, also features Margot Robbie as the famed Barbie herself, with promotional pictures of the actor also showcasing her having retro, platinum-blond waves to match her onscreen beau.
While there is approximately a year to go until the movie hits theaters, allow this picture of Gosling in character to hold you over for now.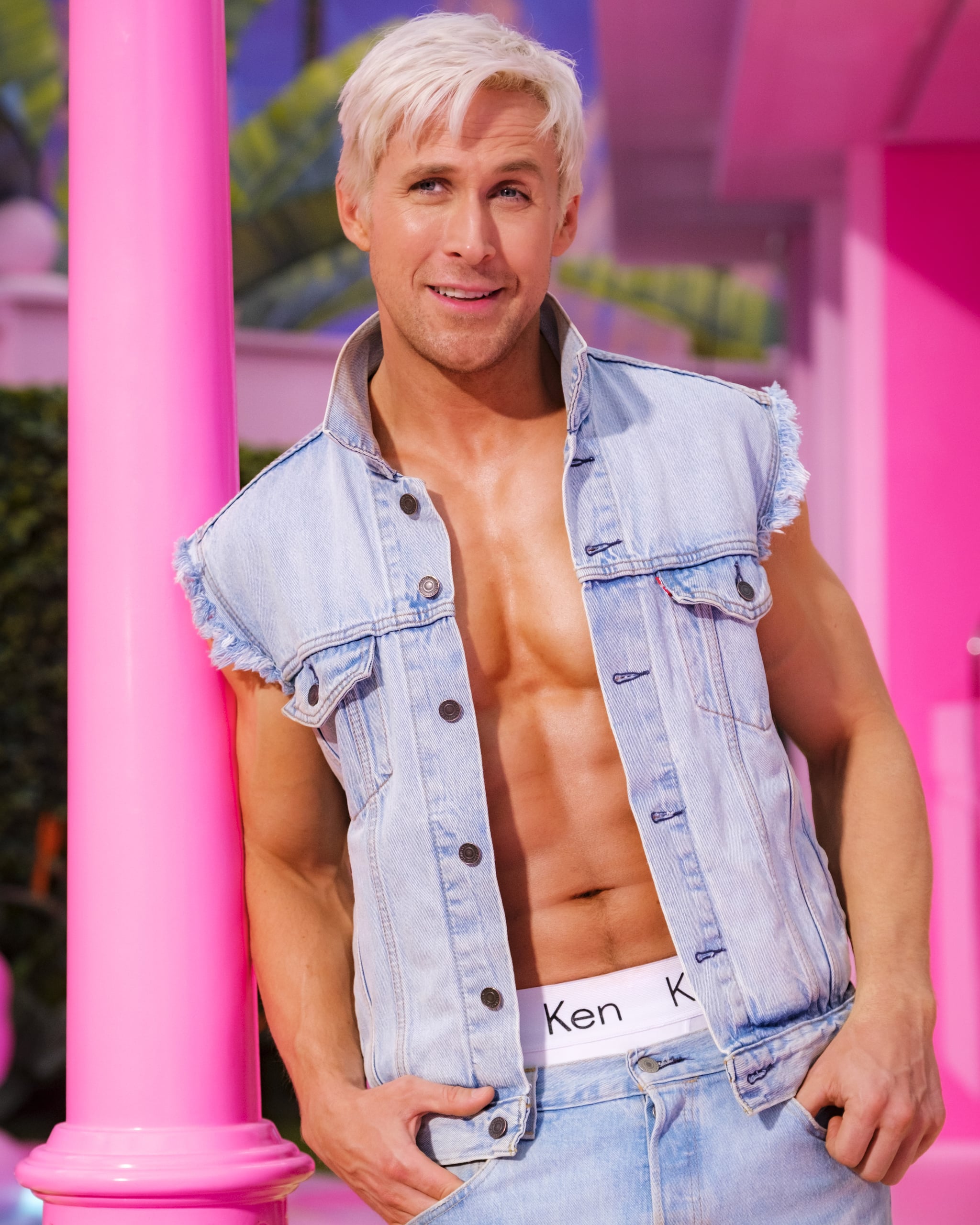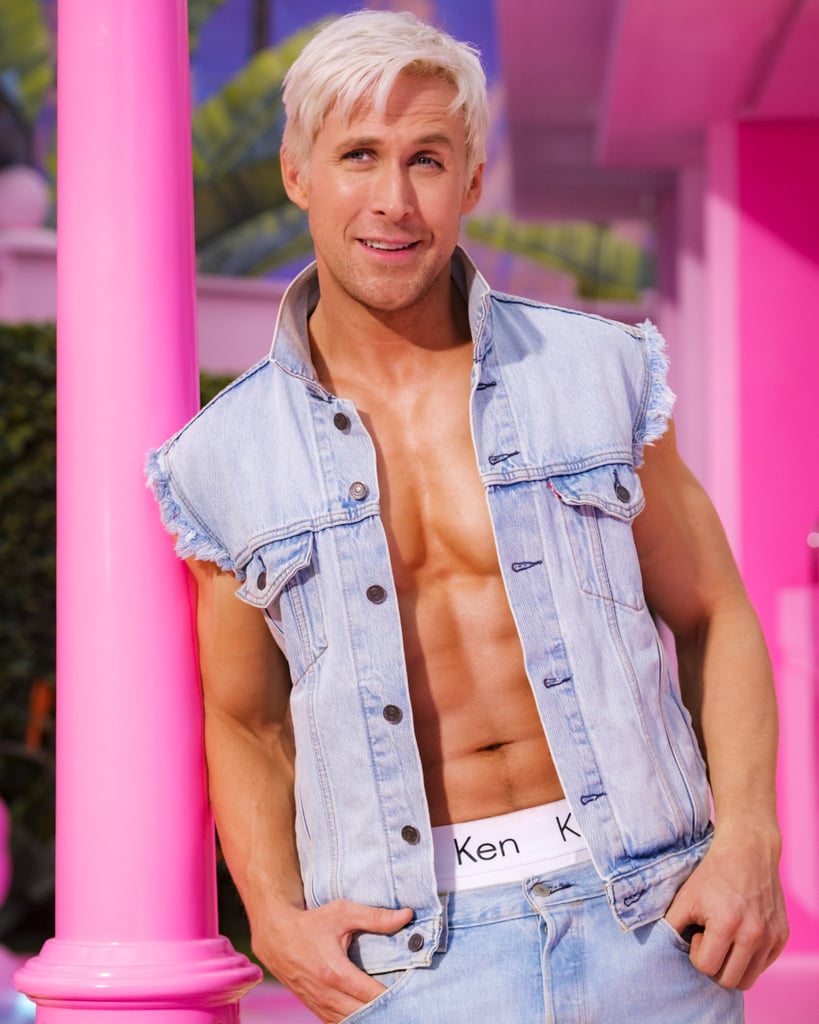 Image Source: Warner Bros.