The second you stop thinking about your skin-care routine as a chore is the moment it becomes self-care. Tell us about your current routine, and we'll share how you can level up the steps to make it the ultimate form of TLC.
I have the most time to unwind in the
I'd describe my everyday routine as
(Choose One)
Use a face treatment! Adding a treatment — whether it's in the form of a cotton sheet mask or clay-based cream — is just the TLC your skin is begging for. The best part about using a treatment like this is that you can multitask while using it, whether you want to listen to a podcast, check in on a friend, or mindlessly scroll through your phone. The time is yours to enjoy.

Be sure to apply your
Hawaiian Tropic Matte Effect Suncreen Lotion
after rinsing. Protecting your skin daily with this reef-friendly mattifying lotion is the best form of skin-loving sun care and therefore self-care!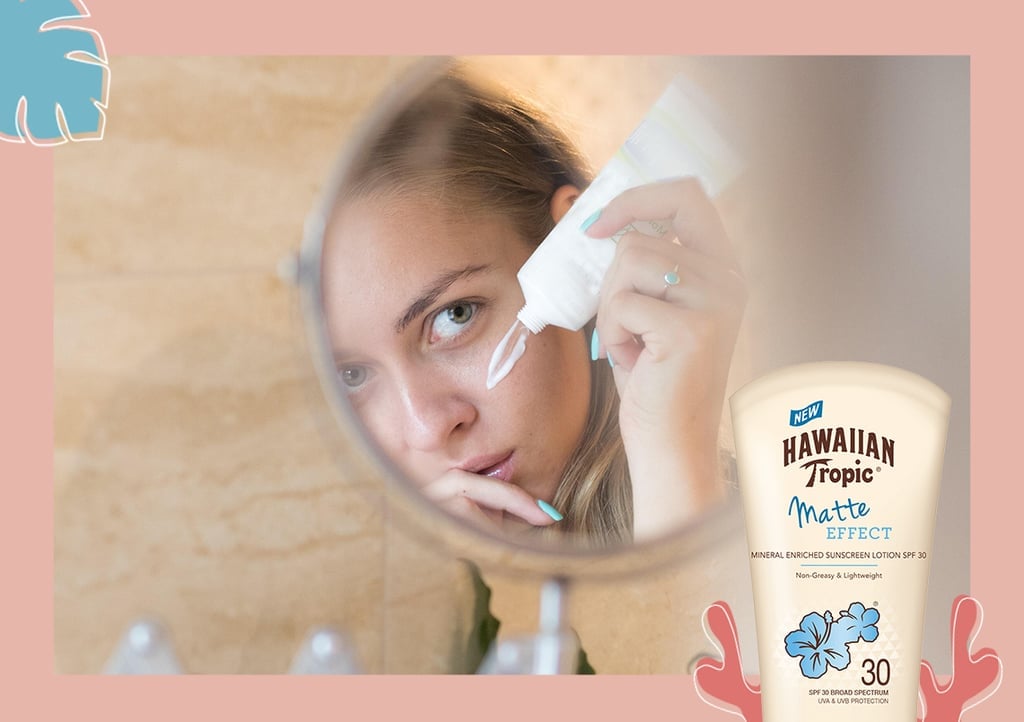 Add in some aromatherapy! The beauty of aromatherapy is that it comes in many forms: tying eucalyptus to your showerhead, adding essential-oil droplets to the shower floor (the steam activates the calming scents!), lighting some incense, or firing up a candle that makes you just feel good — especially as an afternoon pick-me-up.

Don't forget to reapply your sunscreen halfway through the day with the
Hawaiian Tropic Antioxidant Plus Refresh Sunscreen Mist
, whether you'll be hanging inside (window UVA exposure is real!) or outdoors. The oil-free and lightweight formula makes it super easy to spritz onto your skin before basking in the afternoon sun.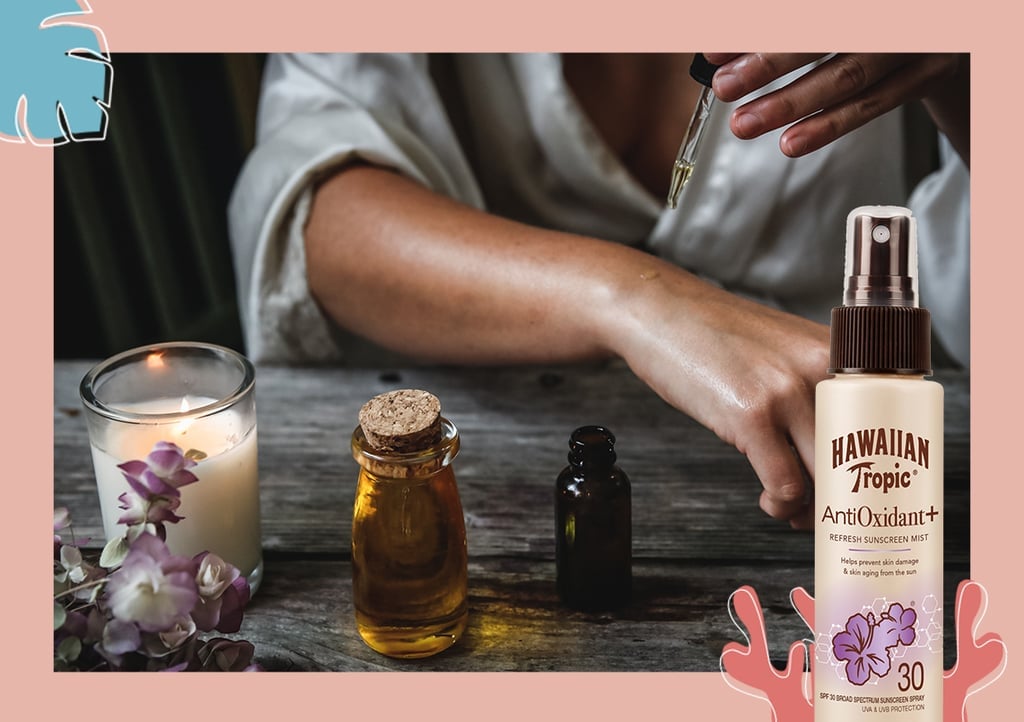 Massage your face! Whether you use a tool, like a jade roller or gua sha stone, or simply cover your hands in a calming facial oil, massaging your face first thing in the morning can be one of the best ways to start your day. It not only wakes you up but has also been said to lift, depuff, and reduce inflammation. It's also a great way to take a break from your latest TV binge to meditate and focus on yourself.

After you've finished massaging, be sure to apply a moisturizing sunscreen to top off your routine. A breathable and hydrating everyday formula, like the
Hawaiian Tropic Silk Hydration Weightless Face sunscreen
, is the protective topcoat your skin will love.
Take a bath! If you're not already a bath person, it might finally be the time to become one. Taking a soak in the morning or afternoon is the perfect way to treat yourself and take a break. Light some candles, grab your favorite book, and sink into a bubbly tub with a bath bomb, oil, or soothing salts to treat your mind and skin to some extra TLC. Once you're fully chilled out (and probably a little pruned), lightly dry off and hydrate.

Before moving onto whatever else you have planned for the day — hanging by the pool or taking an afternoon walk — top off your body lotion with the
Hawaiian Tropic Sheer Touch Ultra Radiance sunscreen
that adds a flattering natural radiance to your skin. Prefer a spray formula? Try the
Hawaiian Tropic Silk Hydration Weightless C-Spray
, which leaves your complexion glowing, soft, and protected from the sun.