Hang Eucalyptus in the Shower
This $3 Self-Care Item From Trader Joe's Will Clear Your Mind (and Your Nose)
The next time you head to Trader Joe's to get your delicious kitchen essentials, don't forget to pick up a bunch of dried eucalyptus. Use the rubber band that it comes with to attach it to your shower head, and you've got yourself an earthy DIY aromatherapy treatment at home!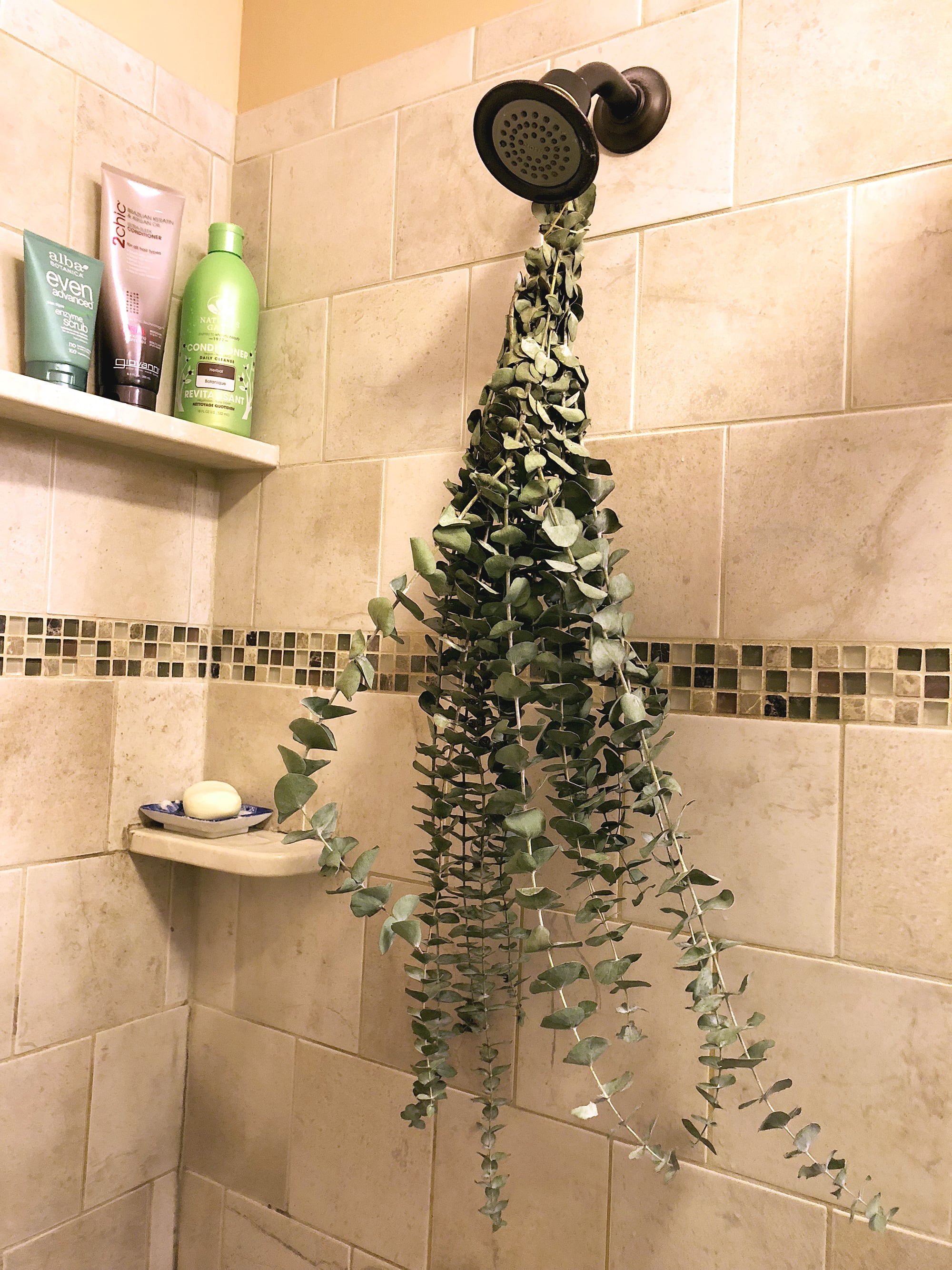 Just step into the hot shower, close your eyes, and allow the steam to envelop you while activating the invigorating eucalyptus scent. It helps wake you up and simultaneously wash your mind with a sense of calmness and joy. Breathing in eucalyptus can also help clear your nasal passages (perfect for cold or allergy season). Plus, it just looks so pretty!
Change out your bunch every three to four weeks, or sooner if your eucalyptus loses its scent. You could also get your eucalyptus at a flower store or farmers market, but you can't beat the Trader Joe's price at $3 a bunch.