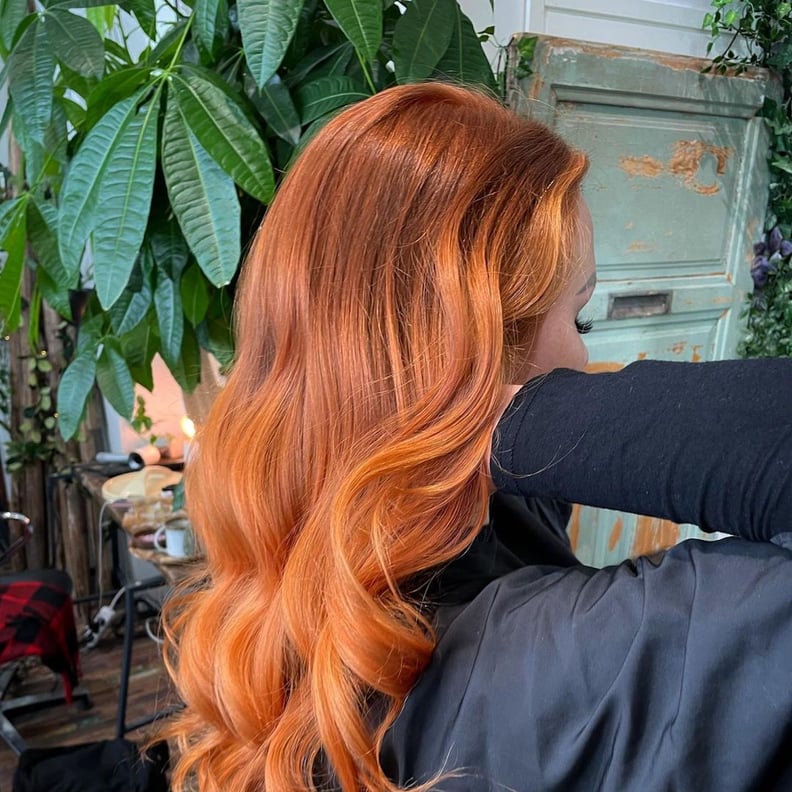 Whether it's debuting an edgy new haircut or switching up your go-to hairstyle, there's just something about spring that always makes us want to give our looks a complete overhaul. If there's anything we've learned about the major hair changes we've seen take place so far this year, it's that people love a new hair color, and no colors have made as big of an impact this year than copper tones. We saw the "code red" hair color take off back in March, with much of its inspiration stemming from the popularity of Netflix's The Queen's Gambit, and now we're seeing the emergence of an all-new custom shade of red just in time for spring called "tiger daylily."
"Tiger daylily" is a bold, copper shade that makes the warm undertones in your skin pop. "Whether you're looking to cover up your grays or just want to try a new copper, mark our words — this color is it," Leianna Hillo, lead colorist at eSalon said. The shade works best with a blond base, though it can be achieved on darker hair colors.
"If your natural hair color is a bit darker, you can ask your colorist to slightly lighten your base by one to two levels, then layer on true tones of buttery copper," Hillo recommended. "Depending on your base color, the finished result may be on the subtle side, but will for sure add a pop of lush pigment to your 'do."
Keep reading to check out some of our favorite takes on the "tiger daylily" hair color trend.