TikTok Toilet Paper Makeup Challenge Editor Experiment
I'm Begging You: Try the Viral Toilet Paper Makeup Challenge From TikTok
As POPSUGAR editors, we independently select and write about stuff we love and think you'll like too. If you buy a product we have recommended, we may receive affiliate commission, which in turn supports our work.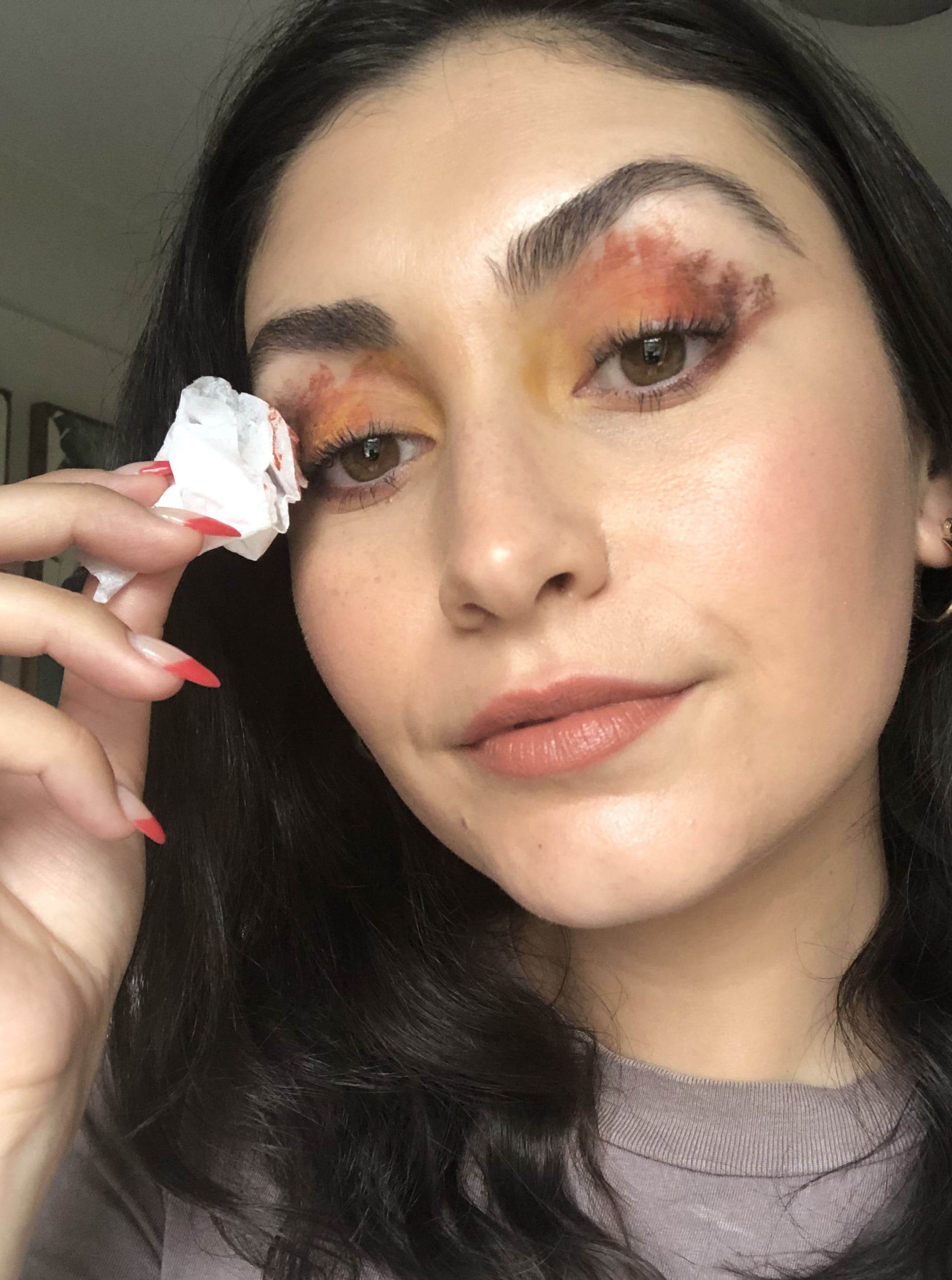 I have two jars filled with every eyeshadow brush I could ever need or want, so why would I choose to apply my eyeshadow with toilet paper, you ask? Because of TikTok. The toilet paper makeup challenge that's going around on the video sharing app shows makeup lovers stamping eyeshadow pigments onto their eyelids using a balled-up wad of toilet paper to create a watercolor effect. I decided to try it.
A quick scroll through the challenge hashtag #toiletpapermakeupchallenge and it's clear this unconventional makeup trick lends itself to bright, vibrant colors. So, I grabbed my Tarte Adelaine Morin Palette ($39), my tripod, and the roll of toilet paper from the bathroom (sorry to my boyfriend who was left very confused by my actions), and got to work.
Like most of the people on TikTok who attempted this makeup challenge, I was nervous. The hack seemed messy at best, and I wasn't entirely convinced I'd be able to pull it off. I primed my eyelids with the Rare Beauty Weightless Eyeshadow Primer ($18) and picked four colors from my palette to apply in an ombré effect: "beep bop" (a matte dark brown), "boss lady" (a matte burnt orange), "mama morin" (a matte tan), and "girls supporting girls" (a matte yellow). A lot of TikTokers used rainbow palettes but I didn't have one on hand.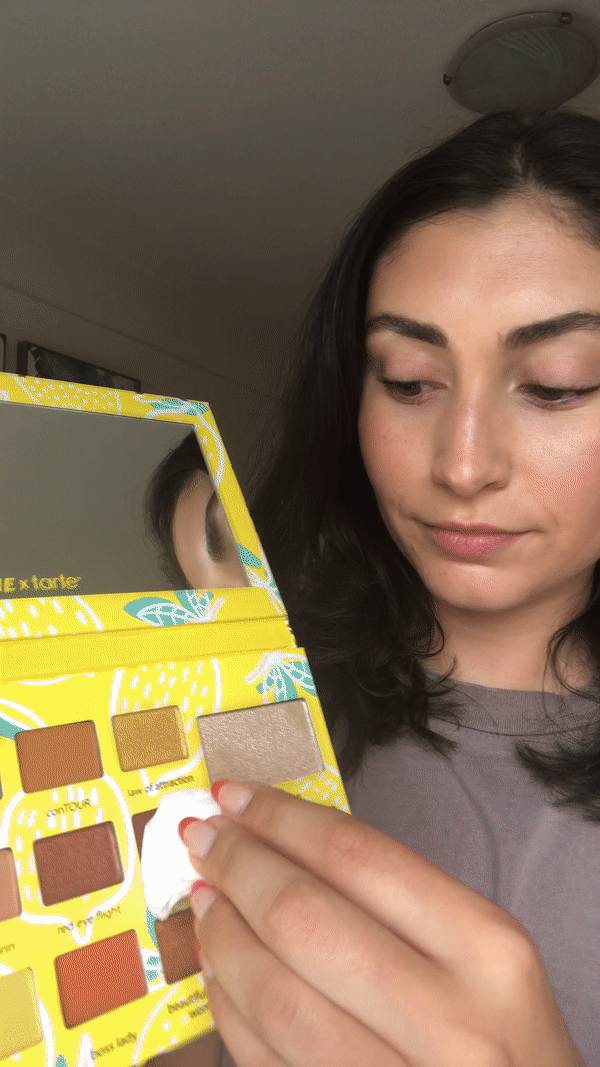 I scrunched a tiny piece of toilet paper into a ball that had lots of creases and then stamped it into the first color, "beep bop." I needed to wiggle it around a bit to get enough eyeshadow pigment onto the paper, but once I had it, I pressed it onto the outer corner of my eye. With only one color on, I looked . . . interesting. But as TikToker @mimiermakeup said, "always trust the process." I moved on with a new piece of toilet paper to my next color, "boss lady," and repeated the process — sometimes stamping the paper a few times to ensure enough color transferred — until I had all four colors on my eyelids.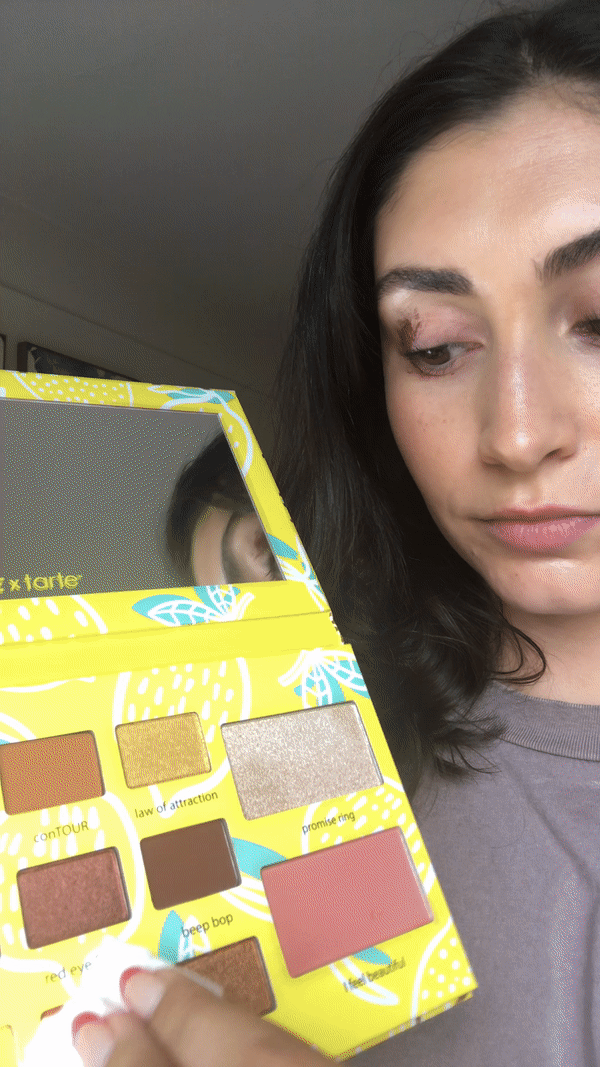 At this stage, my eyeshadow looked a little messy, but I could see the potential in it. I used some concealer to clean up the eyeshadow that transferred to my cheeks and then used a flat eyeshadow brush to blend a little bit of "beep bop" into my lower lash line. Then, I swiped on a few coats of mascara to my top and bottom eyelashes.
In as little as 10 minutes, I had a watercolor eyeshadow look that I would have never been able to create freehand. I could see myself re-creating this makeup hack for a special event like a concert, party, or Pride Month next year. I'm honestly still shocked it worked as well as it did — it looks far more challenging than it actually is.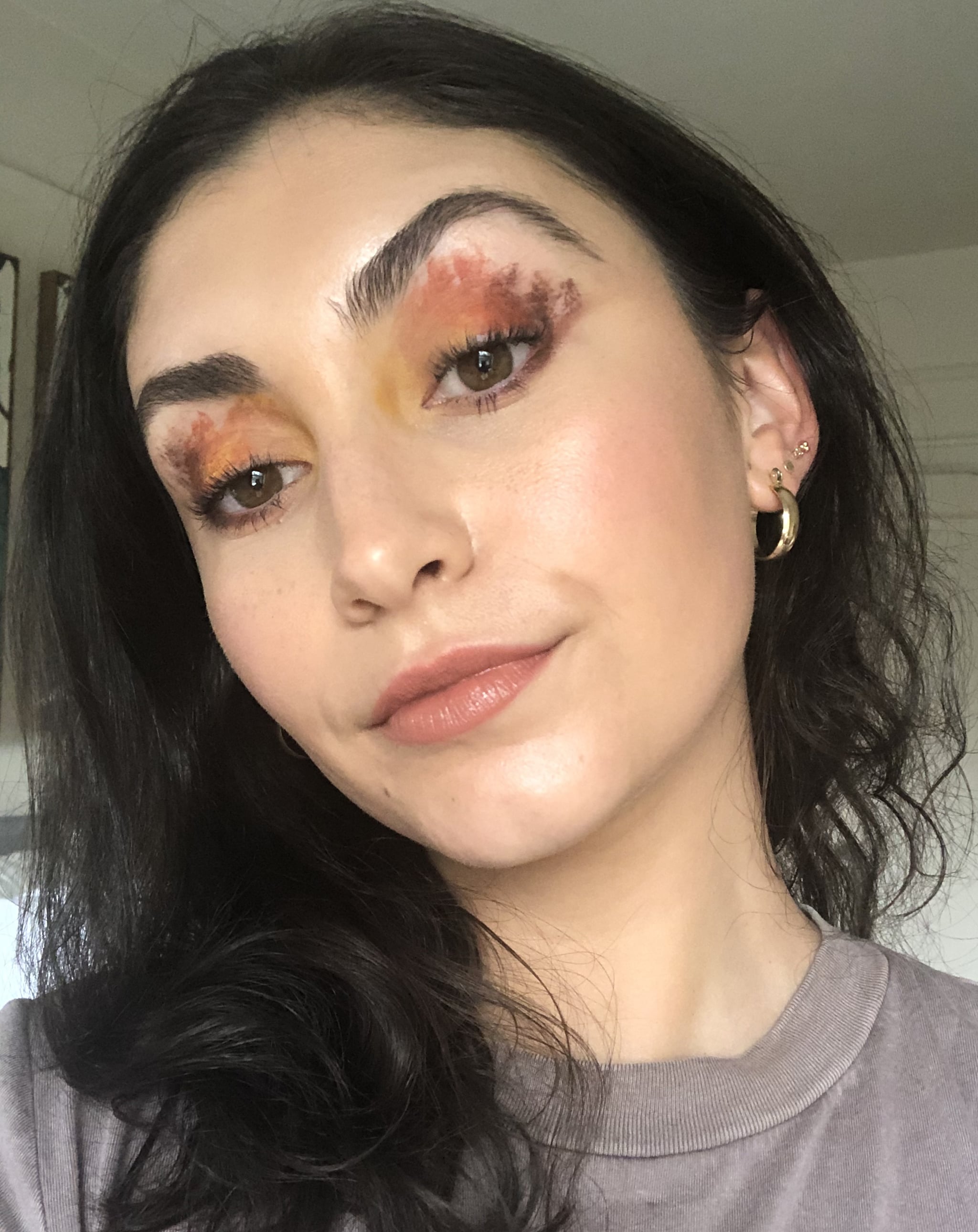 Image Source: POPSUGAR Photography / Jessica Harrington