Versed Doctor's Visit Instant Resurfacing Mask Review
This Face Mask Transformed My Skin in 3 Minutes — For Less Than $20
As POPSUGAR editors, we independently select and write about stuff we love and think you'll like too. If you buy a product we have recommended, we may receive affiliate commission, which in turn supports our work.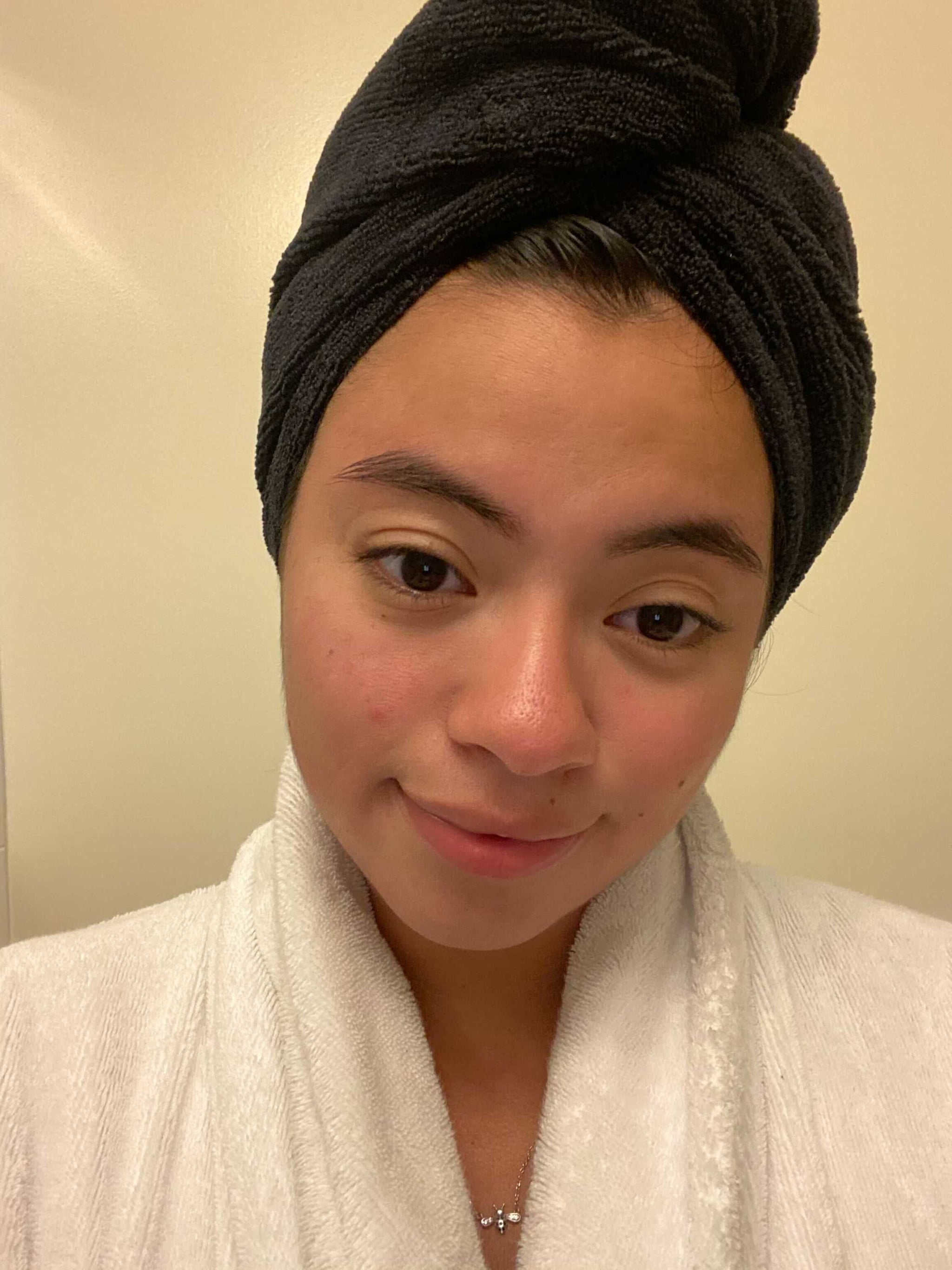 I've always hated identifying my skin type, because the truth is, she has a mind of her own. My skin is constantly changing depending on external factors (read: weather, pollution, and location). But some things that remain constant are the large visible pores on my nose — and the monthly period pimple you'll see in my before and afters, but that's a whole other story. While I've accepted the fact that I can never change the size of my pores (thank you, genetics), it hasn't stopped me from testing every product that claims to reduce their appearance in size. Of all of the toners, serums, exfoliators, cleansers, and masks I've tried, though, nothing gets the job done quite like the Versed Doctor's Visit Instant Resurfacing Mask ($18).
You might have seen Versed on TikTok while scrolling through your favorite skinfluencer's page, but if you haven't, it's a vegan, cruelty-free skin-care brand that offers affordable products. Case in point: this under-$20 mask that quite literally transformed my skin. The formula is loaded with exfoliating ingredients such as lactic, glycolic, and salicylic acids to slough away dead surface skin cells, minimize the look of pores, and boost cell turnover. It also includes vitamin C to brighten.
Immediately upon opening the product, I was obsessed with the bright yellow color and the fun jellylike consistency. The product claims to offer professional-grade results in two to three minutes, which made me skeptical at first. How is that enough time to deal with my stubborn pores? The first time I used the product, I experienced a slight tingle at first. While it eventually subsided, I definitely recommend doing a patch test before committing to a full-face application if you have sensitive skin. That being said, after my three-minute timer went off, I rinsed off the product with cool water and immediately saw a difference in my skin. My pores looked significantly smaller and smoother, and my face had an overall glow to it — shout-out to that vitamin C.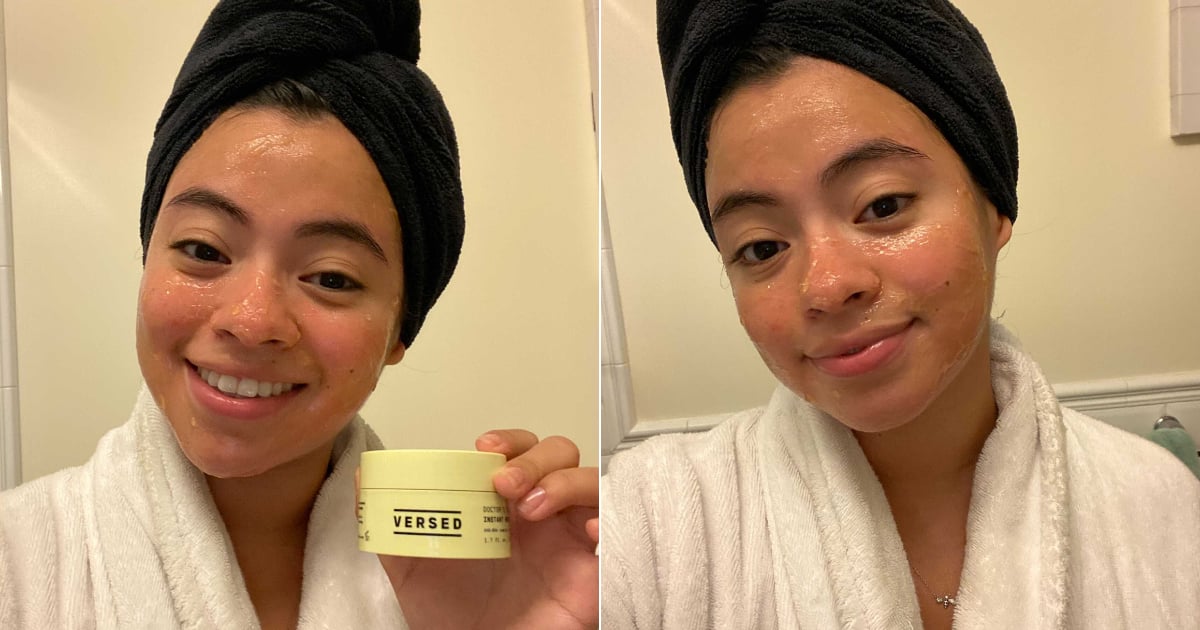 Because this is a heavy-duty mask with so many active ingredients, I followed up with gentle and hydrating products including a hyaluronic acid serum, moisturizer, and a facial mist. I've been consistently using this product once a week for the last month, and every time I use it, I'm seriously impressed with the results. Between the affordable price point, the quick application time, and the outcome, I'm telling you: this mask does not disappoint.
Image Source: POPSUGAR Photography / Genesis Rivas