Winnie Harlow Reveals a New Bob Haircut With Bangs
The Unlikely Inspiration For Winnie Harlow's Trendy Bob Haircut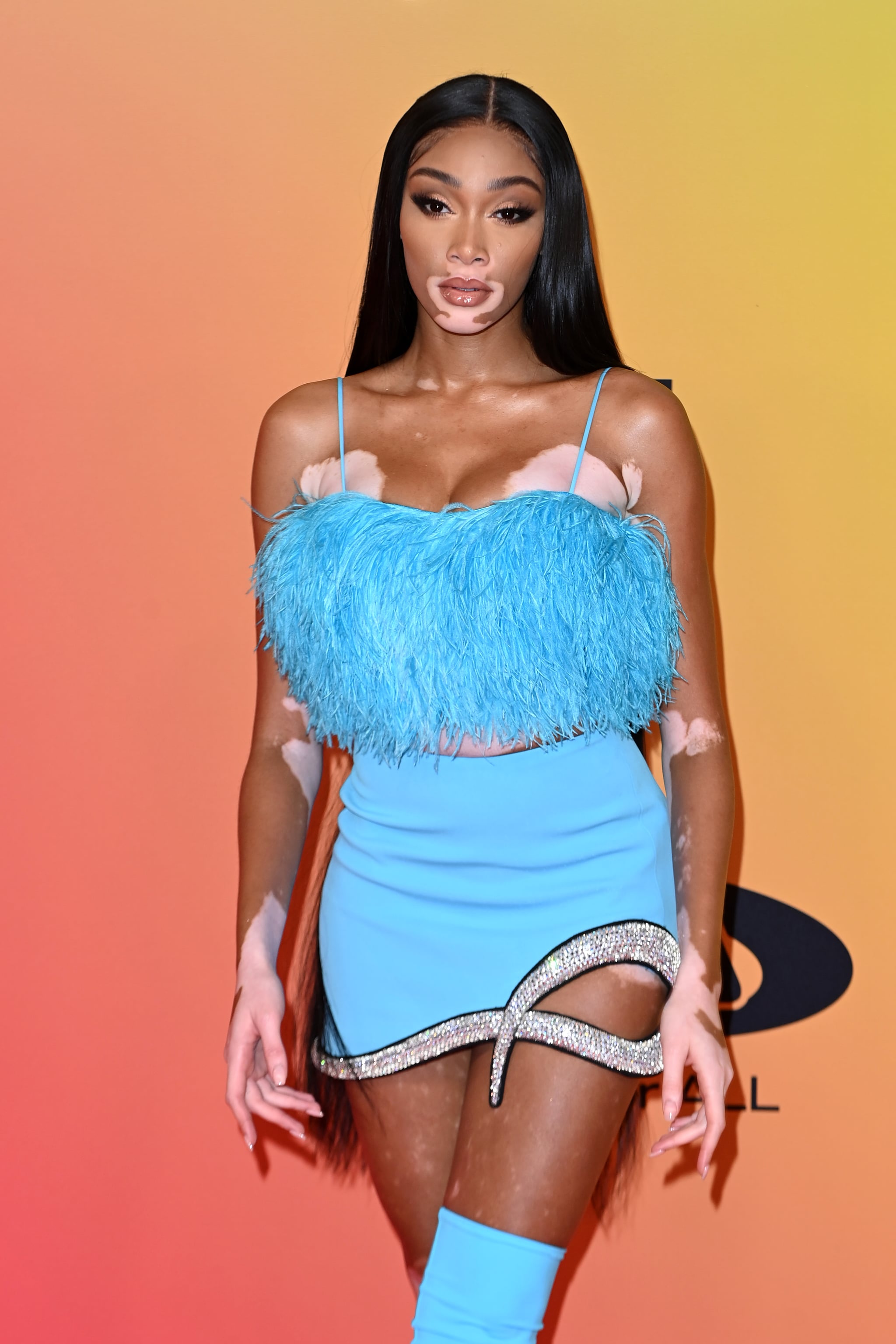 Image Source: Getty / Kate Green
Winnie Harlow has a new beauty role model she's been studying. Yesterday, the model posted a picture on Instagram and debuted a hairstyle that we don't usually see her wear: a short bob with bangs. Captioning the photo "Dora Dora Dora the Explorer🗺🐒🎒," Harlow poked fun at how similar her new haircut looked to the beloved cartoon character's. It seems that Dora was ahead of her time as both bobs and bangs are trending as we settle into 2022.
As our experts predicted, different takes on the traditional bob have been trending this year, but some of our favorite celebrities have also put their own twists on the style. "Euphoria" actor Hunter Schafer debuted a neck-length bob with microbangs on the red carpet for the show's season two premiere, Lori Harvey chopped her typically shoulder-length hair into a voluminous version of the style, and Zendaya recently took her own playful approach to the trend with a faux bob. Harlow's iteration of the hairstyle stuck pretty closely to the traditional version of the cut, but she chose to dye her usually black hair a light, chocolate brown for her new look.
While we aren't entirely sure how Dora the Explorer became a beauty icon for the stars, if we look half as good as Harlow in a Dora-inspired bob, the character may become a permanent fixture on our mood boards. Take a closer look at Harlow's new cut below.