Calvin Harris Recorded a Song With Katy Perry
Taylor Swift's Ex Confirms That He's Working With Her Nemesis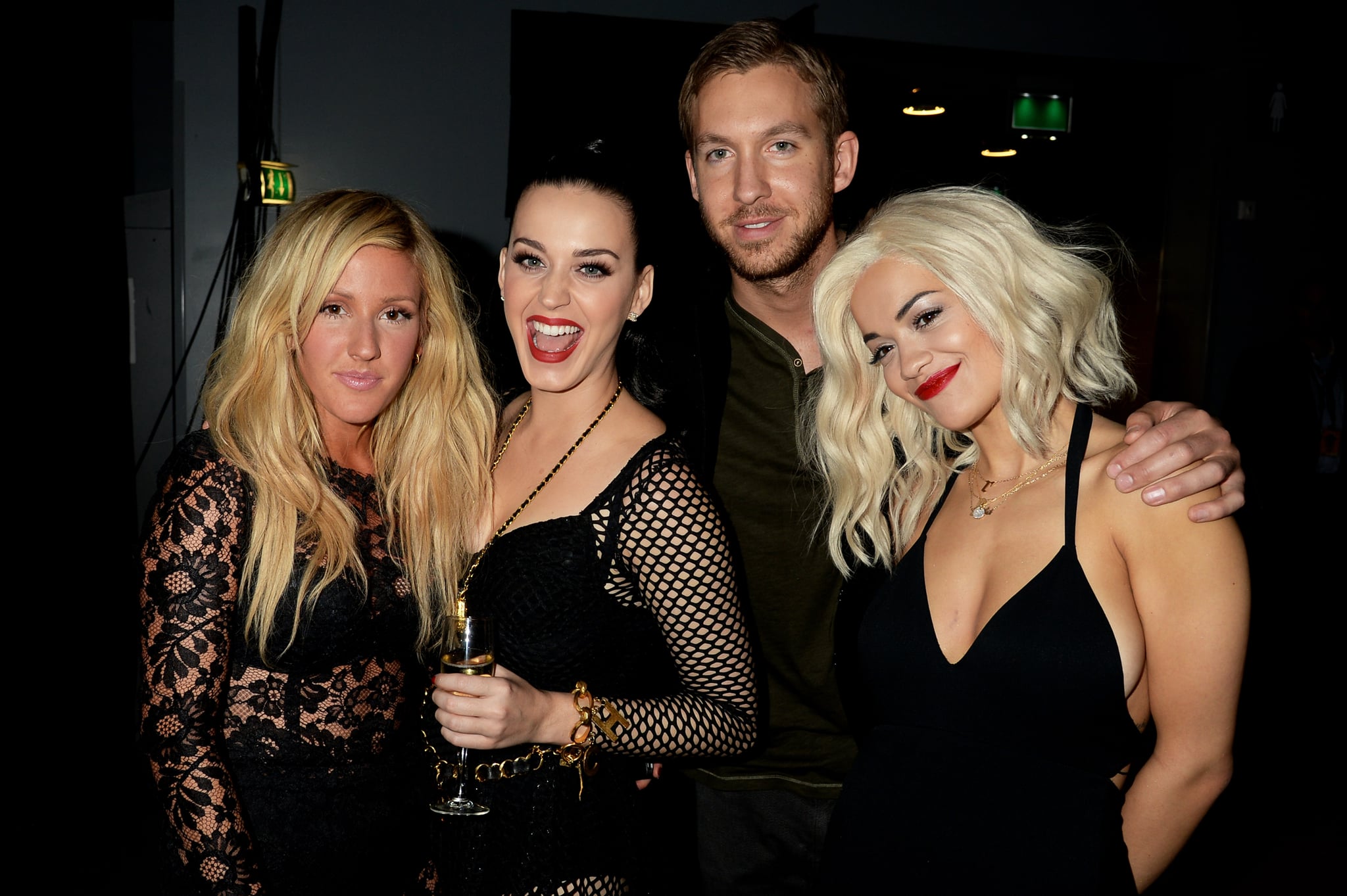 Calvin Harris posted a video promoting his upcoming album, Funk Wav Bounces Vol 1., via Twitter on Tuesday; the new project boasts collaborations with big names like Frank Ocean, John Legend, and Ariana Grande, but one artist who popped up on the screen caught our eye: Katy Perry. What's kind of amazing is that Calvin casually wedged Katy's name in between Pharrell Williams and rapper Big Sean as if we weren't going to notice that he's teamed up with his ex-girlfriend Taylor Swift's known enemy, LOL.
ALBUM COMING JUNE 30 pic.twitter.com/zHJpBRdpqq

— Calvin Harris (@CalvinHarris) May 9, 2017
To be fair, it seems like Katy and Calvin have been tight for a while, at least in a professional capacity. The two posed together backstage with two of Calvin's other exes, Rita Ora and Ellie Goulding (who also happens to be one of Taylor's friends) at the MTV EMAs in 2013, and Katy and pal Rihanna also checked out Calvin's set during Coachella back in 2012.
Katy and Calvin also seemed to take each others' sides when the DJ went off on Taylor in a series of tweets after their breakup; when news broke that Calvin's 2016 hit "This Is What You Came For" was actually written by Taylor under the pseudonym Nils Sjoberg, he denied the claims, writing, "I wrote the music, produced the song, arranged it and cut the vocals though. And initially she wanted it kept secret, hence the pseudonym." He went on, "Hurtful to me at this point that her and her team would go so far out of their way to try and make ME look bad at this stage though . . . I know you're off tour and you need someone new to try and bury like Katy ETC but I'm not that guy, sorry. I won't allow it." Katy, of course, caught wind of Calvin's tweets and responded by posting a GIF of Hillary Clinton looking rather satisfied, which she then followed up with a retweet of an old tweet from a year ago that read, "Time, the ultimate truth teller." We'll just have to wait and see what kind of magic the two make on their song when Calvin's album drops on June 30.