Fun Facts About Alexis Bledel
10 Things You Probably Don't Know About Gilmore Girls Star Alexis Bledel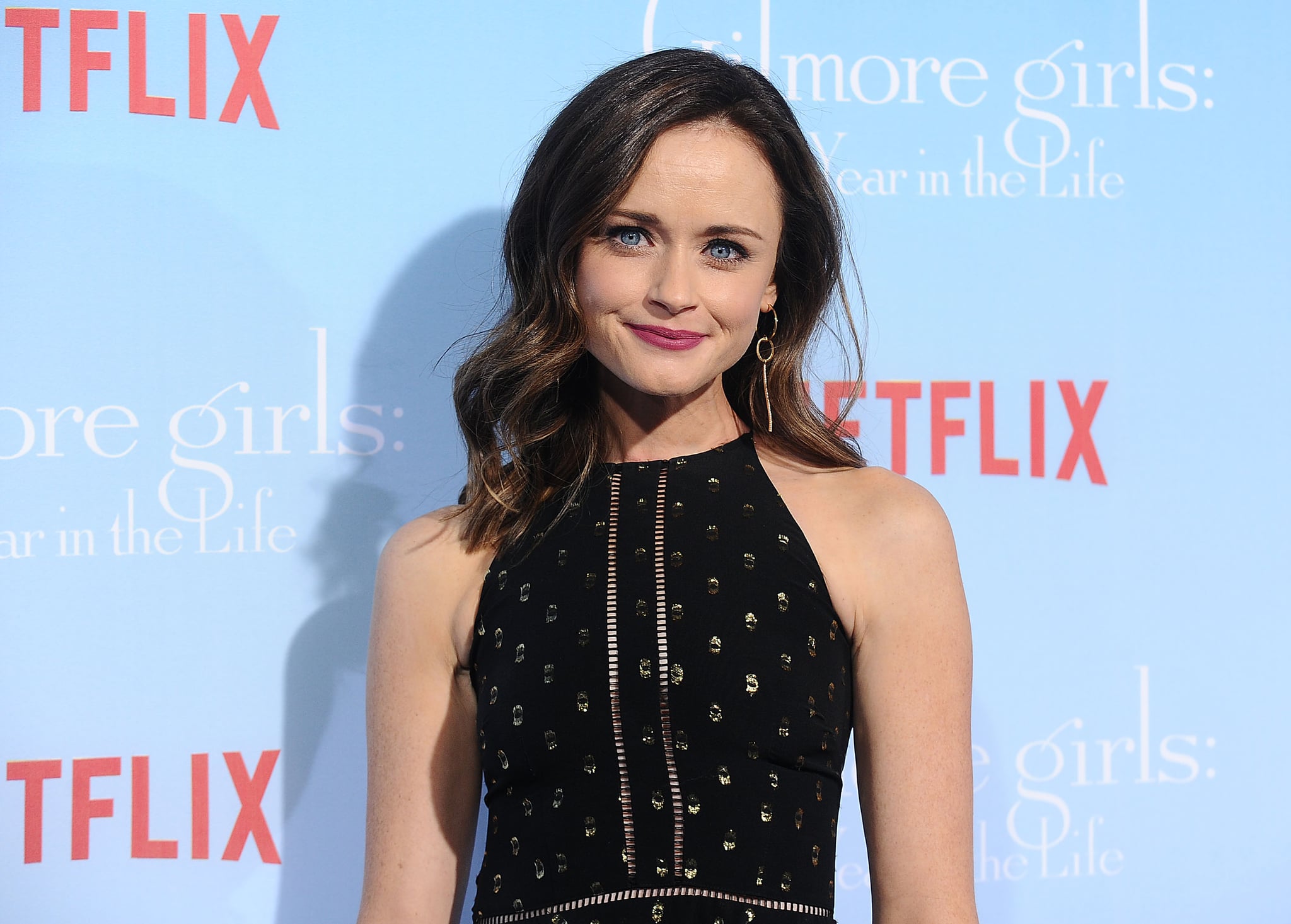 Alexis Bledel first captured all of our hearts as the bookish, whip-smart Rory on Gilmore Girls, and she's been enchanting us ever since with roles in Mad Men and The Sisterhood of the Traveling Pants, as well as making sweet red carpet appearances with husband Vincent Kartheiser. With the Gilmore Girls reboot fresh in our minds, and the possibility of another Sisterhood of the Traveling Pants movie on the way, there's no better time to get to know the actress.
She's Latina. Much like Cameron Diaz and Bella Thorne, Alexis is another Latina actress whose pale complexion confuses people sometimes. "Most people think I'm Irish," the Argentinean star told Latina Magazine in 2005. "It's the only culture my mom knows from life, and my father as well, and they made the decision to raise their children within the context they had been raised in, so we speak Spanish in my parents' house, and my mom cooks amazing Mexican food."
English wasn't her first language. Due to her Argentinian roots, Alexis — who was born in Houston — spoke fluent Spanish before she learned English in school. In other words, that Gilmore Girls scene of her speaking stilted Spanish to one of Emily's maids is totally fake!
Her first job was modeling for Seventeen magazine. While most of us were scooping ice cream or lifeguarding as teenagers, Alexis was booking modeling gigs, which eventually led to her interest in acting. Her first one happened to be in Seventeen, which she opened about in a later interview with the mag, saying, "I ended up taking senior year off because I traveled a little bit for my modeling career — Seventeen was actually my first job!" Full circle, you guys.
She originally wanted to be an architect. Although she took acting classes as a way to overcome being shy when she was younger, the acting bug didn't hit until later on. Instead, she wanted to do something totally different. "I went through a phase where I wanted to be an architect," she told Seventeen. "Then I realized there was a lot of math involved in that so I ruled it out completely."
Her name isn't really "Alexis." Her first name, anyway. She was actually born Kimberly Alexis Bledel before ditching her first name, a move many Hollywood stars have done as well.


Image Source: The CW

She was a film major at New York University. Although she didn't attend Rory's alma mater Yale, Alexis still has a pretty incredible college on her resume: NYU. It was while studying there that she ended up scoring the role of Rory in the first place, kickstarting her Hollywood career. "I always thought that I would work behind the camera, because it's a more comfortable place for me to be, really," she told IGN about studying film at the university. "I went to college at NYU, and I was working there as a model, and I started auditioning for some pilots around that time." As luck would have it, Gilmore Girls ended up being one of them.
She was sick with the flu when she auditioned for Gilmore Girls. On top of that, it was her first-ever acting audition! Alexis scored the role while still enrolled at NYU, even though she couldn't stop sniffling during the network screen test. "Luckily, we had videotaped one of her early auditions," casting director Jill Anthony revealed. "We popped that in, and they saw her on camera and she just jumped off the screen, you know. Those blue eyes."
She hates coffee. Rory Gilmore basically has a coffee IV hooked up to her arm, but Alexis can't stand the stuff. During filming, her mug was usually filled with soda, instead.
She loves renovating houses. Apparently Alexis is a Fixer Upper fan. "I tend to renovate properties when I'm not working," she told Nylon magazine in 2015. "It's fun for me, because it's creative and I can kind of control it. My job is very out of my control a lot of the time, because I don't want to get into, like, producing movies, although we are trying to make another Sisterhood movie."
Rory's boyfriends became Alexis's boyfriends. The onscreen chemistry between Rory and Dean (Jared Padalecki), and later Rory and Jess (Milo Ventimiglia), ended up translating off screen as well. Although plenty of people know Alexis dated Milo, casting director Mara Casey claimed she also dated Jared in an interview with Life & Style. "We did have a joke about casting all of Alexis' [real-life] boyfriends," she said. "She dated Jared and Milo. And she also dated a young New York actor named Chris Heuisler, who played a guest role. Real sweet kid."